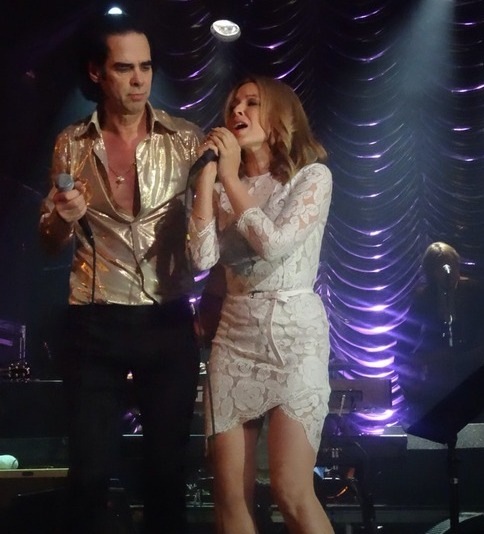 Egy évvel az után, hogy Kylie Minogue megjelentett a Nick Cave-vel közös Where The Wild Roses Grow című 1995-ös duettjéből egy új verziót, az ausztrál énekesnő november 3-án felbukkant egy Bad Seeds-koncerten, hogy élőben is elénekeljék újra együtt gyilkos balladájukat a londoni Koko színpadán! Pár nappal korábban egy másik londoni Nick Cave & The Bad Seeds-fellépésen, a Hammersmith Apollo színpadán pedig az volt a meglepetés, hogy az énekes előadta egy vadonatúj szerzeményét, mely sem az idei Push The Sky Away albumon, sem annak bónuszlemezén nem szerepelt.
a Give Us A Kiss ősbemutatója október 26-án...

... és Kylie vendégszereplése november 3-án: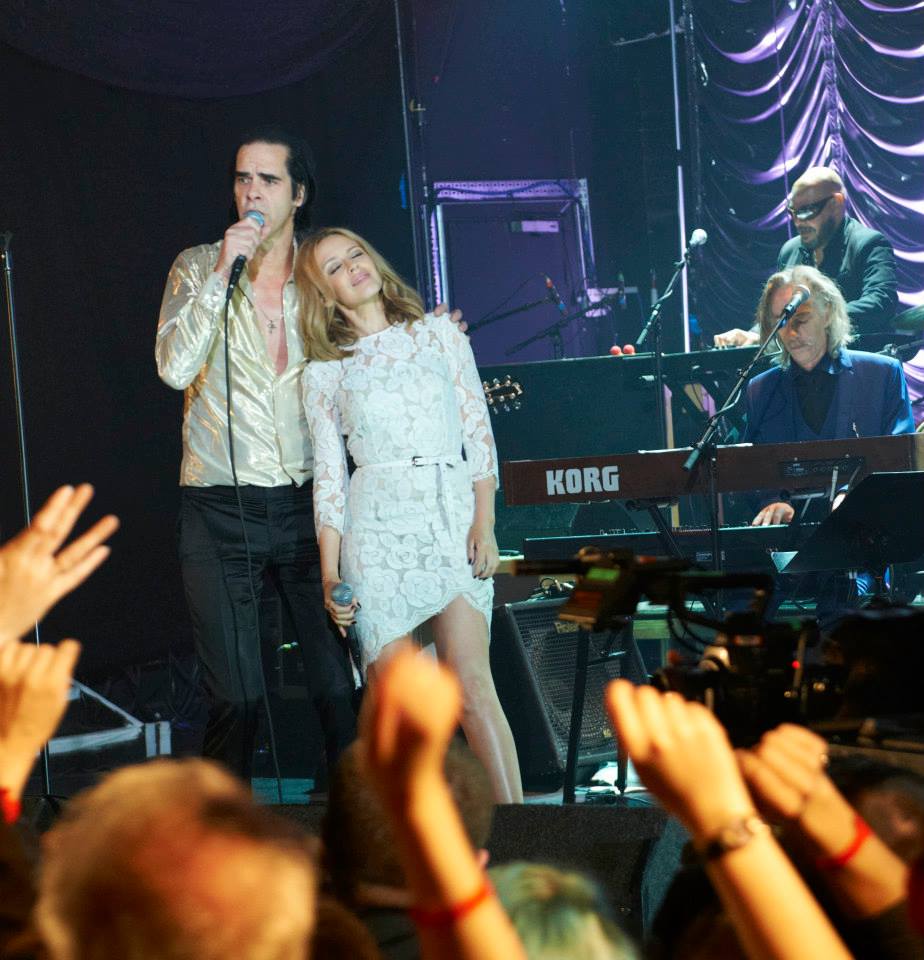 _
Kylie egy korábbi jelenése a Nick Cave-ről készülő 20000 Days On Earth dokumentumfilmben, melyhez a közös fellépést is rögzítették:
Déri Zsolt
FRISSÍTÉS: a Give Us A Kiss stúdióverziója is a filmben kapott helyet, majd 2014 szeptemberében az iTunes oldalán is és egy lyric video társaságában is közzétették!
további MusicPress-posztok a Facebookon és a Twitteren:
http://facebook.com/MusicPressBlog
http://twitter.com/MusicPressBlog