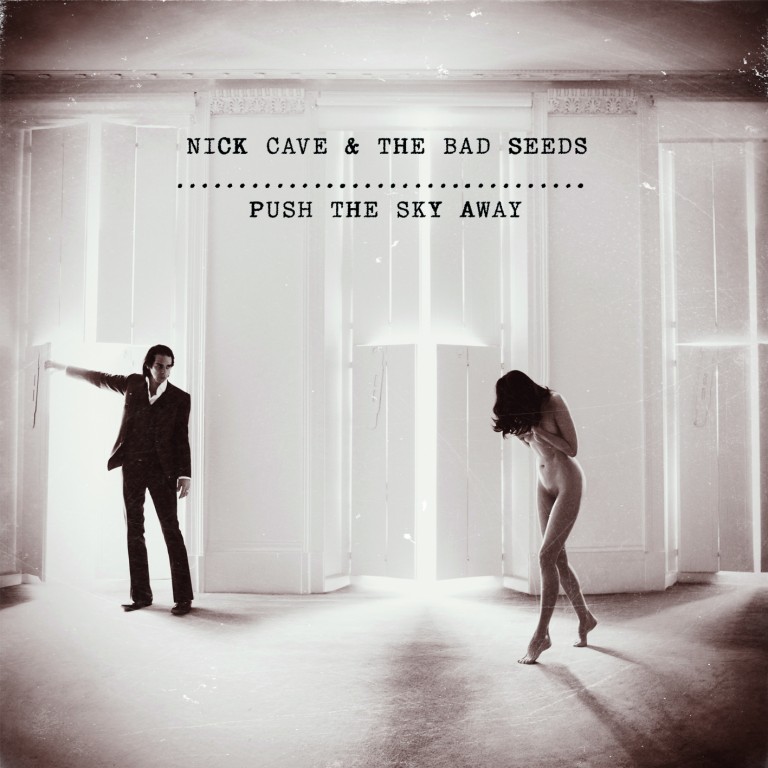 A Grinderman-kitérővel és pár filmzenével (The Road, Lawless) színezett elmúlt fél évtized után Nick Cave ismét a Bad Seeds kíséretében vett fel lemezt, igaz kissé megváltozott felállással, a harmincvalahány év után lelépő Mick Harvey nélkül. A 2013. február 18-án megjelenő Push The Sky Away albumról az elmúlt hetekben már megkaptuk a We No Who U R és Jubilee Street című dalokat, sőt az utóbbihoz egy igazán remek videoklip is járt, de most már itt a teljes lemezanyag is, melyet pár perce a Guardian oldalán tettek közzé, és már a MusicPress blogon is meghallgatható. Most már csak egy magyarországi koncertért kell fohászkodnunk (a Szigetre simán tippelhetünk), főleg, hogy a legfrissebb hírek szerint bő negyedszázad kihagyás után az időközben jelentős szólókarriert befutó fekete multiinstrumentalista, Barry Adamson is visszatért a Bad Seeds turnéfelállásába.
FRISSÍTÉS: a lemez itt a dalszöveges videókkal számonként is meghallgatható!
Nick Cave & The Bad Seeds: Push The Sky Away
1. We No Who U R
2. Wide Lovely Eyes
3. Water's Edge
4. Jubilee Street
5. Mermaids
6. We Real Cool
7. Finishing Jubilee Street
8. Higgs Boson Blues
9. Push The Sky Away

ráadásként Barry Adamson legutóbbi szólóalbuma, a 2012-es I Will Set You Free is meghallgatható:

az 1958-as születésű Adamson, aki a hetvenes évek végén a Magazine és Visage együttesek basszistájaként tűnt fel, az 1983-as alapítástól 1986-is játszott a Bad Seedsben –  ezen a fotón épp egy 1984-es koncert közben látható Cave mellett: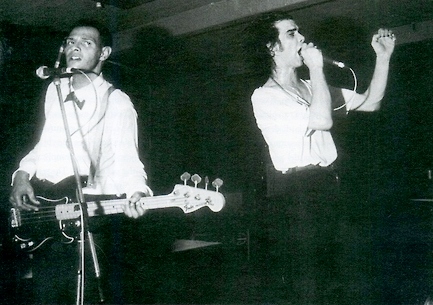 Déri Zsolt
FRISSÍTÉS: a három és fél év kihagyás után újra koncertezni kezdő Bad Seeds londoni fellépésén, február 10-én Nick Cave bemutatja a dobokon és billentyűkön közreműködő Barry Adamsont, illetve a turnén Mick Harvey megüresedett helyén pengető egykori Saints-gitárost, Ed Kueppert!