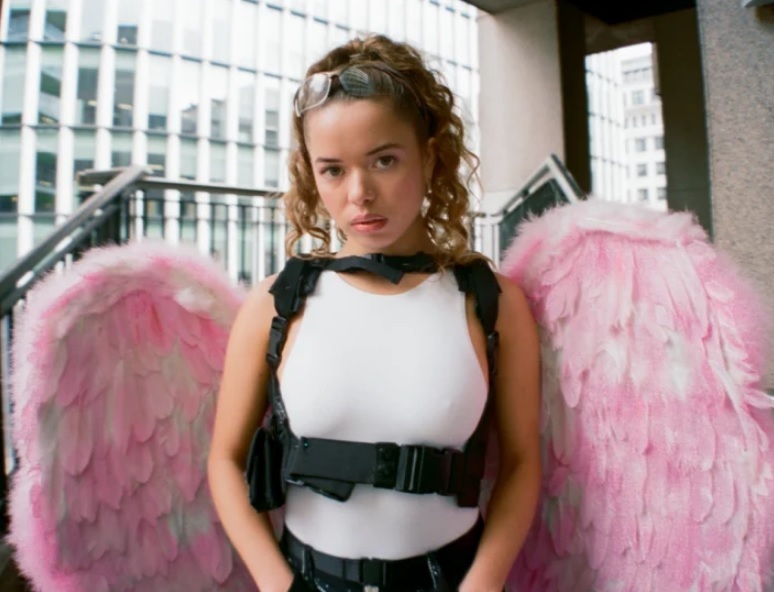 Az elmúlt két év folyamán sajnos sokszor tapasztalhattuk, hogy a járványhelyzet miatt elhalasztott nemzetközi turnék/turnészakaszok pótlásából már hiányoznak a magyar állomások (Damon Albarn, Angel Olsen, Nick Cave & The Bad Seeds, Belle And Sebastian, Eels, Efterklang stb.), de szerencsére folyamatosan érkeznek újabb és újabb budapesti bejelentések, klubkoncertektől a legfrissebb Sziget-neveken át olyan meglepő párosításokig, mint a popsztár Harry Styles sportarénás show-jának új előzenekarként kihirdetett Wolf Alice. Az elmúlt egy hónap során a szokásosnál is több ígéretes koncerthírt kaptunk, és a március legutolsó napján bejelentett Nifüler Yanya-fellépés örömére most álljon itt egy gyors összefoglaló ezekből.
A belga modell-énekesnő Kim Peters és Mathieu Vandekerckhove gitáros-szintetizátoros posztpunk/dark wave duója, a Skemer május 4-én koncertezik a Turbina Kulturális Központban.
Az 1990-es születésű lengyel zeneszerző-zongorista-énekesnő Hania Rani május 15-én játszik az A38 Hajón.
A két évtizede alakult, de eredeti kvartettfelállásából az évek során Ian Williams gitáros-billentyűs és John Stanier dobos duójára fogyó New York-i Battles experimentalista elektro-rock együttes június 16-án a Magyar Zene Házában adja első magyarországi koncertjét.
Az ausztrál dalszerző-énekes Simon Bonney zenekara, a Berlin fölött az ég című Wim Wenders-film koncertjeleneteiben is szereplő Crime & The City Solution utoljára 1988-ban járt Budapesten (a hajdani Fekete Lyukban), legutóbbi amerikai albumát egy évtizede rögzítette, de most ismét berlini bázisú új felállással tér vissza – június 24-én láthatjuk és hallhatjuk az A38 Hajó gyomrában.
Eric Hilton és Rob Garza washingtoni producerpárosának downtempo projektje, a Thievery Corporation (melynek az iráni származású LouLou Ghelichkhani énekesnő az ékköve) július 5-én tér vissza a Budapest Parkba.
A Modeselektor berlini technoduó és az Apparat név alatt dolgozó IDM/ambient producer-énekes Sascha Ring közös Moderat trióprojektje a Budapest Parkban július 22-én mutatja be MORE D4TA című negyedik albumát.
A Cari Cari osztrák indie rock duó, Stephanie Louise Widmer dobos-énekesnő és a gitáros-vokalista Alexander Köck párosa október 7-én lép fel az A38 Hajón.
A Nickel Creek és Punch Brothers zenekarokból ismert sokszoros Grammy-díjas amerikai country-folk/bluegrass mandolinos-énekes Chris Thile október 21-én koncertezik a Magyar Zene Házában.
Az elmúlt három-négy év legragyogóbb új női dalszerző-előadó tehetsége, a 2019-es Miss Universe debütalbumával befutott 26 éves török származású brit gitáros-énekesnő Nilüfer Yanya a 2022 márciusában megjelent Painless című második nagylemezének turnéjával október 23-án lép fel a Turbinában. FRISSÍTÉS: az időpont maradt, de a helyszín megváltozott, a koncertet a Magyar Zene Házában tartják meg!
Az amerikai basszusgitár-virtuóz dzsesszista Marcus Miller dupla koncertet ad október 24-én és 25-én a Dürer Kertben. FRISSÍTÉS: az időpontok maradtak, de a helyszín megváltozott, a koncertet a MOMkultban tartják meg!
Az ír apától Németországban született, nagyrészt Kanadában felnőtt, de az említettek mellett még brit állampolgársággal is bíró 28 éves dalszerző-billentyűs-énekesnő Alice Merton a független kiadású No Roots című 2017-es világslágere és 2019-es Mint debütalbuma után 2022 júniusában dobja piacra S.I.D.E.S. című második nagylemezét, mellyel október 29-re az Akváriumba is bejelentkezett.
A Seasons (Waiting On You) című sikerdalával befutott Future Islands baltimore-i szintetizátoros indie pop együttes – a rongylábú Samuel T. Herring frontember vezetésével – a 2015-ös Sziget-fellépése után az első magyarországi klubkoncertjét az Akváriumban tartja november 1-jén.
A bő negyedszázados karrierje alatt a triphoptól a prog-rock felé orientálódó brit Archive kollektíva szintén 2015-ben adta első magyarországi koncertjét, de a hat év után érkező új Call To Arms & Angels albumának turnéjával ismét láthatjuk és hallhatjuk Budapesten, november 5-én az Akvárium Klubban. FRISSÍTÉS: a koncertet elhalasztották egy évvel, 2023. november 3-ra!
A Magyarországon már visszatérő vendégnek számító De Staat holland rockzenekar ismét A38-szervezésben érkezik hozzánk november 8-án.
A 2010-es évtized közepén megjelent French Exit és Who Really Cares című korai albumaival kultikus státuszba kerülő – az utóbbinak a Not Allowed című dalával még a TikTok-tábort is meghódító – TV Girl kaliforniai indie pop együttes november 8-án az Akváriumban lép először magyar közönség elé.
járványhelyzet miatt elmaradt/elhalasztott koncertek időközben kiderült új dátumai:

Zola Blood – Turbina, április 15.
5 Seconds Of Summer – Budapest Park, április 30. (új előzenekar: Hinds)
Eagles Of Death Metal, Dead Sara – Akvárium, május 7.
Russian Circles, Helms Alee – Akvárium, május 10.
William DuVall – Akvárium, május 12.
Boy Harsher, Hide – Akvárium, május 12.
Therapy? – A38, május 18.
Nick Mason's Saucerful Of Secrets – Budapest Park, május 30.
My Chemical Romance – Budapest Park, június 7.
ChrystaBell – A38, június 16.
Deftones – Budapest Park, június 24.
Gogol Bordello – Budapest Park, június 27.
Pearl Jam – Budapest Aréna, július 12.
Harry Styles – Budapest Aréna, július 13. (új előzenekar: Wolf Alice)
Ocean Alley – A38, augusztus 21.
Tash Sultana – Budapest Park, augusztus 28.
Pixies – Budapest Park, augusztus 30.
Nitzer Ebb – Akvárium, szeptember 2.
Will And The People – Dürer Kert, szeptember 21.
Sofi Tukker – Budapest Park, szeptember 28.
Nouvelle Vague – A38, szeptember 28.
Tricot – Turbina, október 4.
Death Bells – Dürer Kert, október 19.
Perturbator, Health, Author&Punisher – Akvárium, október 23.
New Model Army – A38, október 27.
Altin Gün – A38, november 13.
Miami Horror – Akvárium, november 14.


Déri Zsolt

további MusicPress-posztok a Facebookon és a Twitteren:
http://facebook.com/MusicPressBlog
http://twitter.com/MusicPressBlog