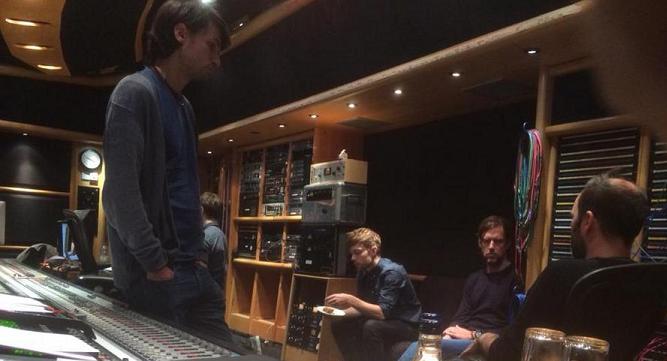 A Radiohead tagjai tavaly külön-külön álltak elő anyagaikkal (Philip Selway dobos Weatherhouse, a frontember Thom Yorke pedig Tomorrow's Modern Boxes címmel adott ki szólóalbumot, míg a multiinstrumentalista Jonny Greenwood az Inherent Vice filmzenéjét jegyezte), de idén már a zenekar új nagylemezére koncentrálnak, melyet a dobos e heti nyilatkozata szerint még az ősszel szeretnének befejezni. A már 2011-es The King Of Limbs albumukon is közreműködő Robert Ziegler karmester tegnap este a Twitteren kiposztolt egy fotósorozatot, ahol Yorke-ék a Royal Philharmonic Orchestra zenészeivel dolgoznak a londoni AIR stúdióban – a MusicPress tippje szerint a Spectre című új James Bond film főcímdalát készítik.
Hogy a magyar mozikba november 5-én 007 Spectre – A Fantom visszatér címmel kerülő film főcímdalát ki adja elő, e pillanatban még hétpecsétes titok, de mivel a korábban legvalószínűbbnek tartott Sam Smith pár napja határozottan cáfolta, hogy ő lenne a szerencsés kiválasztott, így már jóval nagyobb eséllyel tippelhetünk a Radioheadre, mely egy július végén szárnyra kapott pletyka óta számít a favoritok közé (a borzalmas Ellie Goulding és Ed Sheeran mellett). A Royal Philharmonic Orchestra jóval nagyobb név a korábbi Radiohead-lemezeken közreműködő szimfonikus zenekaroknál, és bizonyára az sem véletlen, hogy az Observer hetilap fő filmkritikusa, az óriási Bond-rajongó Mark Kermode is szerepel Ziegler posztjában.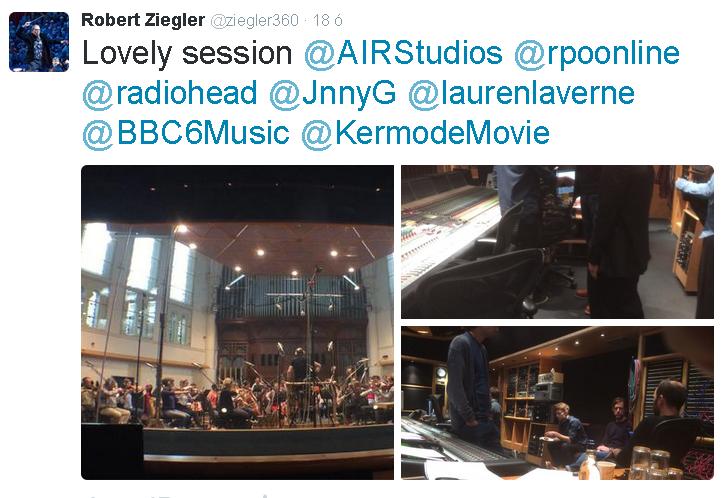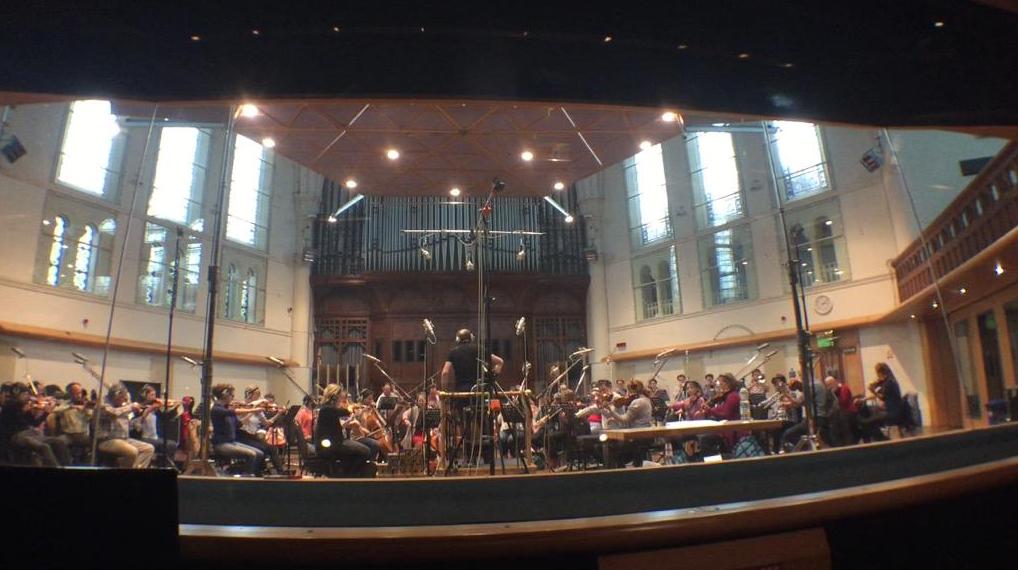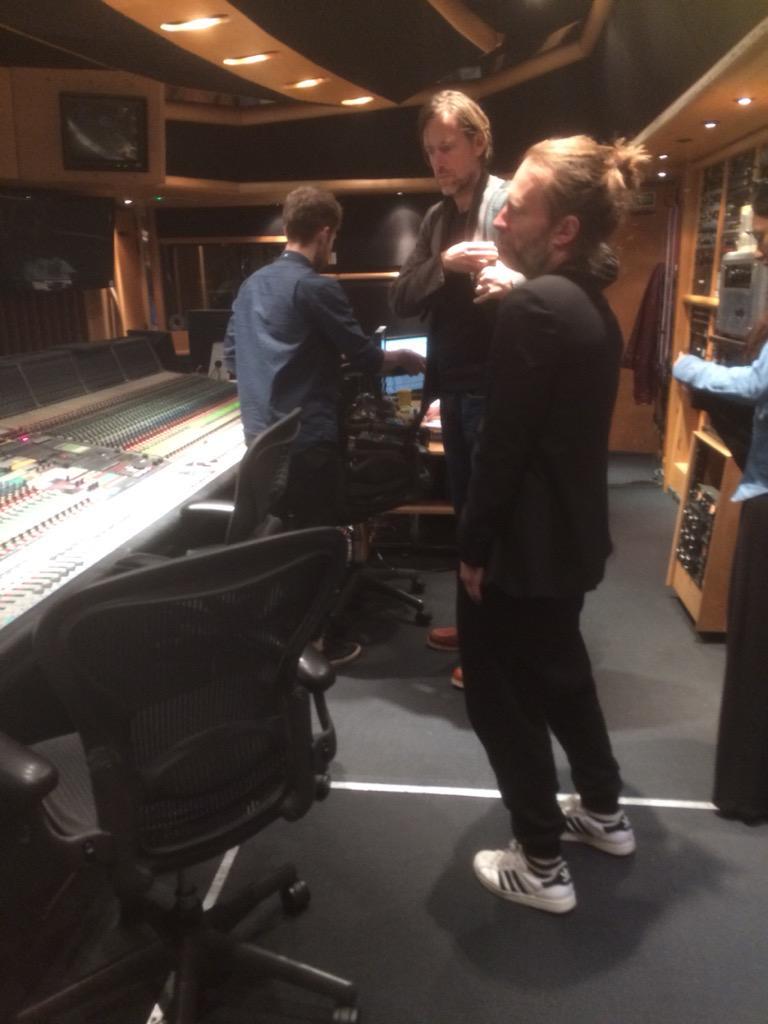 .
mutatóba itt van 1995-ből egy koncertvideó a hivatalosan ki nem adott Big Boots című Radiohead-szerzeménnyel, melyet Thom Yorke vicceskedve többször is James Bond betétdalként konferált be...
...ez pedig A kém, aki szeretett engem című 1977-es James Bond film főcímdalának, a Carly Simon által énekelt Nobody Does It Betternek a feldolgozása:
ráadásként itt egy 2013-as interjú, melyet Daniel Craig, az aktuális James Bond készített Thom Yorke-kal az Interview magazin számára: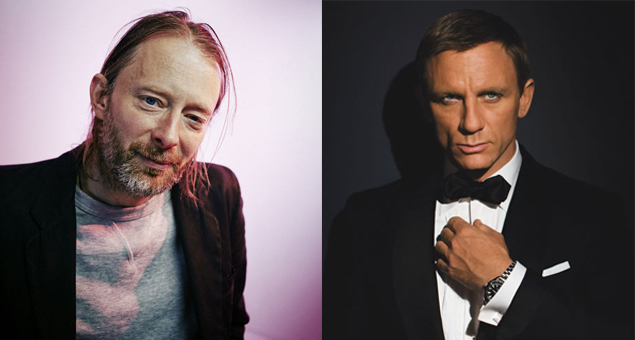 http://interviewmagazine.com/music/thom-yorke

FRISSÍTÉS: két nappal később kiderült, hogy Sam Smith nem mondott igazat, és mégiscsak ő énekli a főcímdalt!
http://facebook.com/MusicPressBlog/posts/945908095455606

FRISSÍTÉS 2: december 25-én a Thom Yorke-ék elárulták, hogy a zenekar tényleg felkérést kapott az új Bond-dal elkészítésre, de végül mégsem az ő szerzeményük került a filmbe – így végül karácsonyi ajándékként tették közzé a felvételt!
http://musicpress.blog.hu/2015/12/25/radiohead_spectre

Déri Zsolt
további MusicPress-posztok a Facebookon és a Twitteren:
http://facebook.com/MusicPressBlog
http://twitter.com/MusicPressBlog