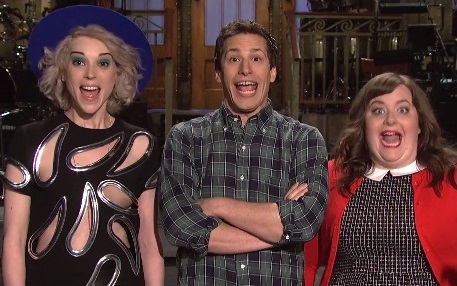 Múlt éjjel a kultikus Saturday Night Live tévéműsor 39. évadának záró adásában a MusicPress kedvenc amerikai dalszerző-gitáros-énekesnője, St. Vincent volt a zenei vendég új albumának Birth In Reverse és Digital Witness című számaival (melyek futurista art-rockja legalább annyira felzaklatta az átlagnézőket, mint két éve Lana Del Rey emlékezetes SNL-bemutatkozása), a műsorvezető Andy Samberg komikus pedig nemcsak The Lonely Island nevű comedy rap együttesének Pharrell-lel közös Hugs című új klipdalát mutatta be, hanem egy fergeteges DJ-paródiát is (David Guettából és Aviciiből összegyűrt figurája a DAVVINCII nevet kapta), és természetesen Jay Z és Solange múlt heti liftes összecsapása és Beyoncéék hivatalos állásfoglalása is megkapta a maga paródiáját.
St. Vincent a Digital Witness és Birth In Reverse című dalok élő előadásával..
... és a zenei analfabéták Twitter-reakciói a Stereogum válogatásában: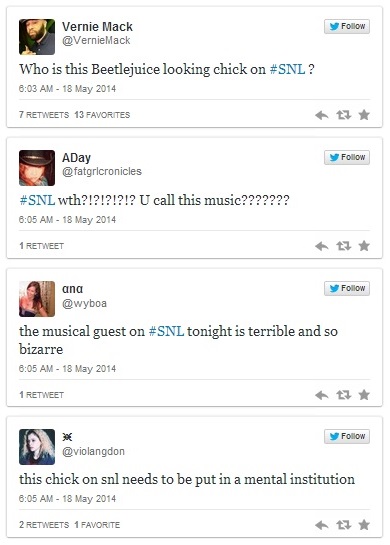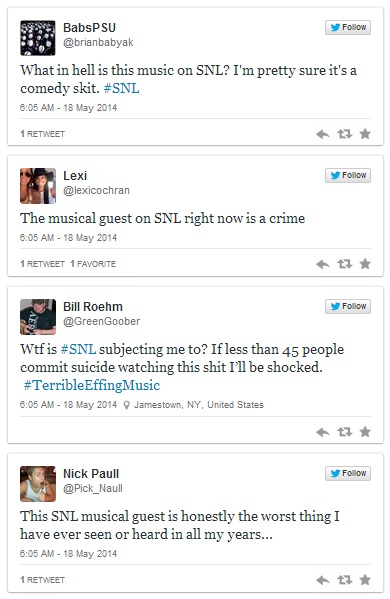 _
Jay Z (Jay Pharoah) és Solange (Sasheer Zamata) megmagyarázzák a liftes videót, majd Beyoncé (Maya Rudolph) is feltűnik:

DAVVINCII, a szupersztár-DJ – szuper DJ-paródia Andy Sambergtől: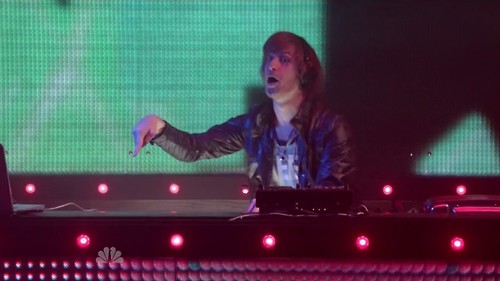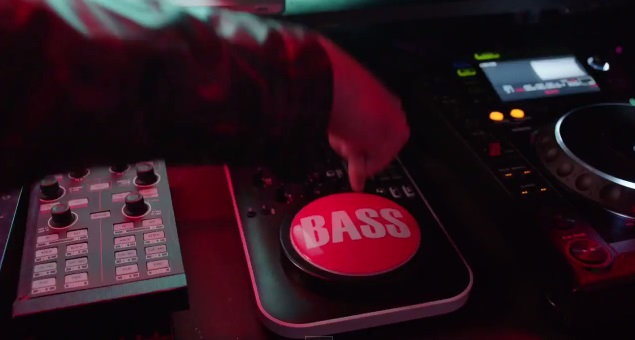 _
The Lonely Island feat. Pharrell & Tatiana Maslany: Hugs – a friss videoklip:
St.Vincent, Andy Samberg és Aidy Bryant az adás beharangozó szpotjaiban: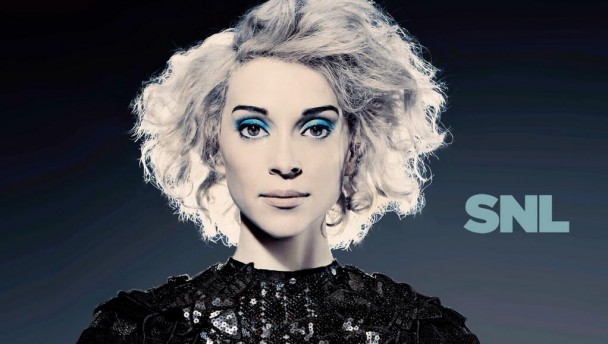 Déri Zsolt
FRISSÍTÉS: azzal egy időben, hogy a Saturday Night Live-ban parodizálták őket, az igazi Jay Z és az igazi Beyoncé egy közös videót is bemutattak, mely közös nyári turnéjukat harangozza olyan sztárhaverok szereplésével, mint Jake Gyllenhaal, Don Cheadle, Sean Penn vagy Blake Lively – de Solange nélkül!
további MusicPress-posztok a Facebookon és a Twitteren:
http://facebook.com/MusicPressBlog
http://twitter.com/MusicPressBlog