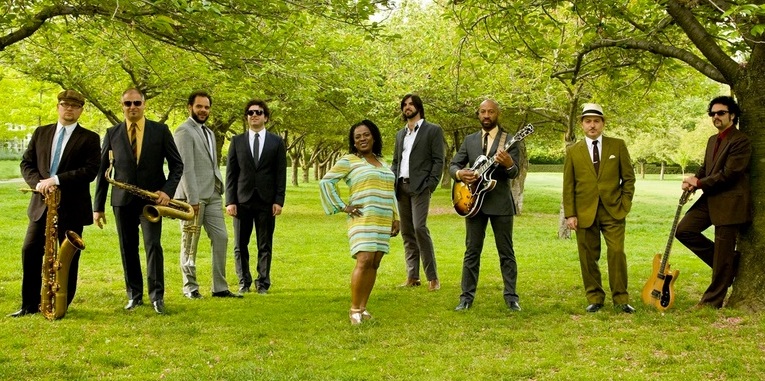 A XXI. századi soul revival amerikai bástyája a brooklyni Daptone lemezcég, melynek házi zenekara, a Dap-Kings többek között Amy Winehouse 2006-os Back To Black sikeralbumán és Amy producerének, Mark Ronsonnak a 2007-es Version című feldolgozáslemezén is szerepelt (sőt legutóbb St.Vincent és David Byrne 2012-es Love This Giant kollaborációján is közreműködött), de leginkább a kiadó saját soul-funk dívájának, az 1956-os születésű fekete Sharon Jonesnak a kíséretét adja.
Legújabb albumuk már 2013 első felében elkészült, de az énekesnőnél epevezeték-rákot diagnosztizáltak, és emiatt a lemez kiadását el kellett csúsztatni. Az energikus előadásmódjáról híres Sharon szerencsésen legyőzte a betegséget (december 31-én kellett utoljára kemoterápiára mennie), és 2014. január 13-án végre boltokba kerülhet a Give The People What They Want címet viselő tízszámos anyag, mely az éjszakai NPR-premier után már itt a MusicPress blogon is meghallgatható (sőt ráadásként Shirley Bassey 1964-es Goldfinger című James Bond-betétdalának feldolgozása is, mellyel Sharon Jones és a Dap-Kings A Wall Street farkasa című Martin Scorsese-film lagzijelenetében is látható volt Leonardo DiCaprio mögött elegáns esküvői zenekarként).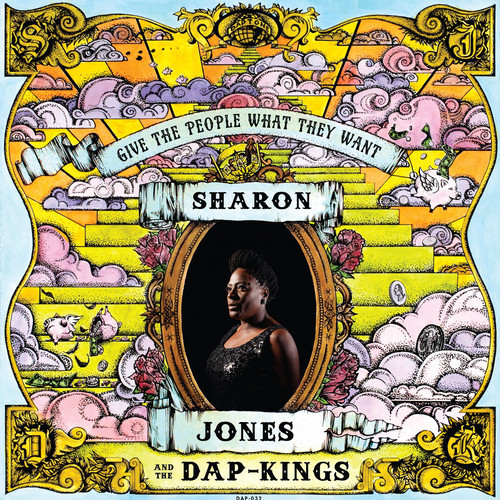 1. Retreat! (3:31)
2. Stranger To My Happiness (3:31)
3. We Get Along (3:03)
4. You'll Be Lonely (3:45)
5. Now I See (3:10)
6. Making Up And Breaking Up (And Making Up And Breaking Up) (2:23)
7. Get Up And Get Out (3:27)
8. Long Time, Wrong Time (3:21)
9. People Don't Get What They Deserve (3:25)
10. Slow Down, Love (4:02)

a Retreat! című kislemezdal animációs klipje
a Goldfinger feldolgozása a decemberi The Wolf Of Wall Street filmzenelemezről: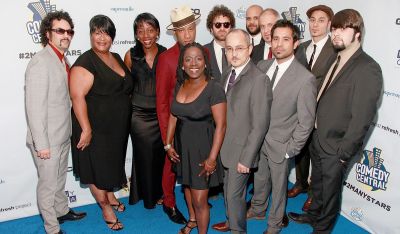 _
a Re:Generation című 2012-es dokumentumfilmhez Mark Ronson által készített A La Modeliste című szám, melyben Erykah Badu és Mos Def mellett a Dap-Kings tagjai is közreműködnek:
Amy Winehouse 2007-es MTV-fellépése a Dap-Kings zenészeinek kíséretében:
1. Back To Black [00:45]
2. Love Is A Losing Game (feat. Mos Def) [04:32]
3. Valerie [08:27]
4. Wake Up Alone [12:05]
5. Rehab [16:00]
6. Me & Mr. Jones [19:33]
7. Tears Dry On Their Own [22:08]
8. You Know I'm No Good [25:18]
http://sharonjonesandthedapkings.com
Déri Zsolt

FRISSÍTÉS: pár órával a cikk felkerülése után megérkezett a Stranger To My Happiness című dal klipje, melyben a forgatás idején még kemoterápiára járó Sharon Jones kopasz fejjel szerepel!
további MusicPress-posztok a Facebookon és a Twitteren:
http://facebook.com/MusicPressBlog
http://twitter.com/MusicPressBlog