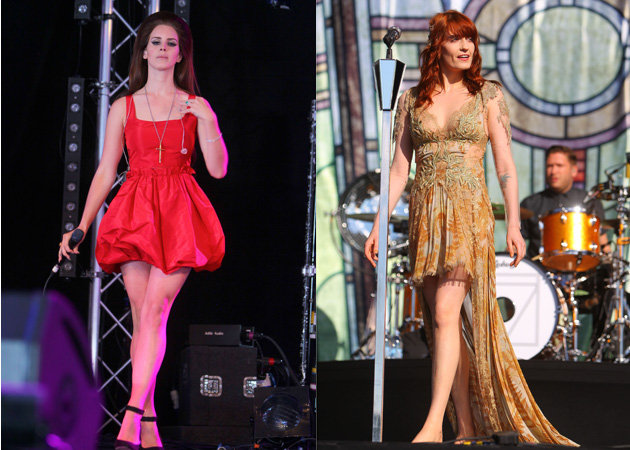 A nagy Gatsby című F. Scott Fitzgerald-regény május közepén mozikba kerülő Baz Luhrmann-féle monumentális 3D-s adaptációjának Jay-Z executive produceri felügyelete alatt összeállított filmzenelemezéről az elmúlt héten két kulcsdalt is megismerhettünk teljes hosszában, és a zömében feldolgozásokra épülő sztárparádés gyűjteményből ezek azzal is kiemelkednek, hogy friss szerzemények: a hét közepén közzétett Over The Love című Florence + The Machine-szám után vasárnap éjszaka az első kislemezdalnak választott gyönyörű Lana Del Rey-felvétel, a Rick Nowelsszel közösen írt Young And Beautiful is megérkezett (amihez a tervek szerint – alig pár nappal a Summer Wine videója után – egy új klipet is kapunk az amerikai énekesnőtől).
a dal Daniel Heath hangszerelte nagyzenekari verziója:

az Over The Love című Florence Welch-szerzemény:

a húszas években játszó film Baz Luhrmanntól megszokott módon anakronisztikus filmzenelemezének összes dalából – az első két szám kivételével – itt hallhatók félperces részletek:
a filmzenelemez dallistája:
1. "100$ Bill" Jay-Z
2. "Back To Black" Beyoncé & André 3000
3. "Bang Bang" will.i.am
4. "A Little Party Never Killed Nobody (All We Got)" Fergie, Q-Tip, GoonRock
5. "Young And Beautiful" Lana Del Rey 
6. "Love Is The Drug" Bryan Ferry with the Bryan Ferry Orchestra
7. "Over The Love" Florence + The Machine
8. "Where The Wind Blows" Coco O. of Quadron
9. "Crazy In Love" Emeli Sandé & Bryan Ferry with the Bryan Ferry Orchestra
10. "Together" The XX
11. "Hearts A Mess" Gotye
12. "Love Is Blindness" Jack White
13. "Into the Past" Nero
14. "Kill And Run" Sia
a Carey Mulligan, Leonardo DiCaprio és Tobey Maguire főszereplésével készült film mozielőzetese: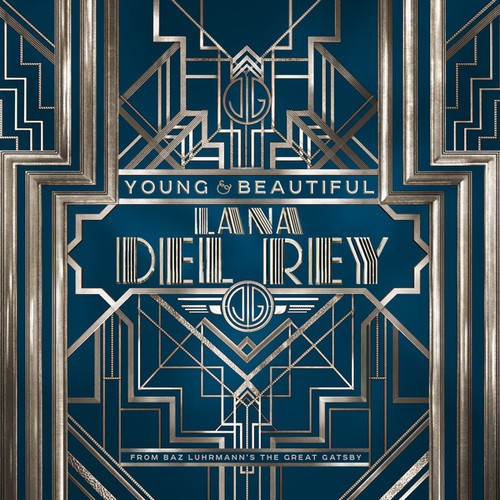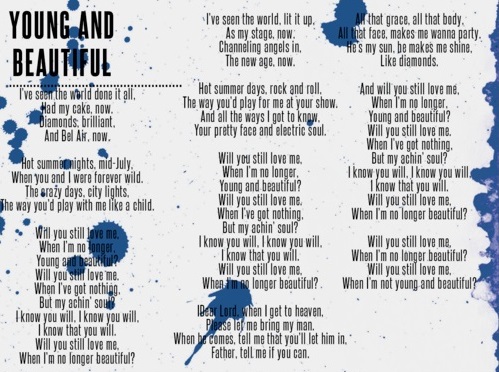 www.lanadelrey.com
www.florenceandthemachine.net
http://thegreatgatsby.warnerbros.com
Déri Zsolt
FRISSÍTÉS: május 10-én a Young And Beautiful videoklipje is megérkezett!
további MusicPress-posztok a Facebookon:
http://facebook.com/MusicPressBlog