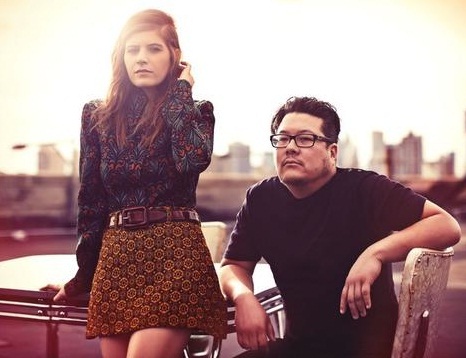 A dalszerző-gitáros-énekesnő Bethany Cosentino és a multiinstrumentalista Bobb Bruno együttese, a kaliforniai származásához és surf rockos dallamaihoz adekvát nevet választó Best Coast a 2010-es Crazy For You sikeralbum lo-fi beütése után The Only Place című második sorlemezének már a klasszikusabb és cizelláltabb hangzást képviselő Jon Brion producerrel (Fiona Apple, Aimee Mann, Rufus Wainwright, Of Montreal stb.) fogott neki, de a mainstream felé való lépés mellé talán egy fokkal izgalmasabb szerzemények is kellettek volna. A szimpátiánk persze megmarad, és most, hogy a címadó első kislemezdal után a Do You Love Me Like You Used To is kapott egy bájos videót szerelmespárokkal, a MusicPress blogon a teljes idei album is meghallgatható mellé (Bethany nyári duettje Iggy Poppal a True Blood sorozatban, a Best Coast szereplése a Fleetwood Mac-tribute albumon és a 2013-as Green Day-turnén kapott előzenekari poszt pedig igazán jelentős pluszt ad a történethez).

a Do You Love Me Like You Used To videója:
az album előző klipje a címadó The Only Place-hez:

a 2012 májusában megjelent második Best Coast-album itt hallható::

a Best Coast idei Fleetwood Mac-feldolgozása, a Rhiannon című dalból...
Bethany duettje Iggy Poppal, a True Blood sorozathoz rögzített Let's Boot And Rally:
Déri Zsolt