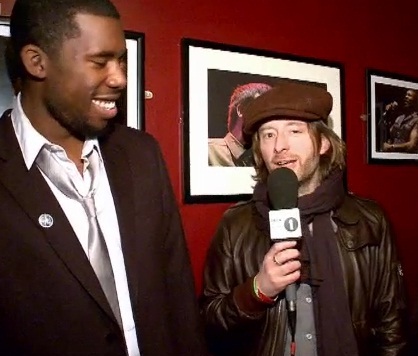 Az absztrakt hiphop felől indult wonky úttörő Flying Lotus (született: Steven Ellison, 1983) lemondta az idei Szigetre meghirdetett fellépését, hogy Until The Quiet Comes című negyedik albumának befejezésére koncentrálhasson – hát most végre meghallgathatjuk, mire jutott! A Los Angeles-i fekete producer (aki a Coltrane zenészcsaláddal is rokonságban áll, ugyanis nagyanyjának, a dalszerző-producer-énekesnő Marilyn McLeodnak a nővére John Coltrane második felesége volt) már az áttörést hozó 2010-es Cosmogramma albumán is énekeltette Thom Yorke-ot, és a Radiohead-frontember most ismét visszatér egy szám erejéig, ahogy a korábbi FlyLo-lemezek közreműködői is (Niki Randa, Laura Darlington, Thundercat), de az igazi szenzáció Erykah Badu a See Thru To U című dalban. Az október 1-jén megjelenő új album anyagát pár órája tették közzé az NPR rádióhálózat oldalán, és most már itt a MusicPress blogon is meghallgatható elejétől végéig (és alatta a lemezhez készült videók is megtekinthetők).
a lemez számlistája:
01 – All In [2:57]
02 – Getting There (feat. Niki Randa) [1:53]
03 – Until The Colours Come [1:08]
04 – Heave(n) [2:21]
05 – Tiny Tortures [3:05]
06 – All The Secrets [1:57]
07 – Sultans Request [1:43]
08 – Putty Boy Strut [2:53]
09 – See Thru To U (feat. Erykah Badu) [2:56]
10 – Until The Quiet Comes [2:09]
11 – DMT Song (feat. Thundercat) [1:25]
12 – The Nightcaller [2:22]
13 – Only If You Wanna [3:33]
14 – Electric Candyman (feat. Thom Yorke) [2:51]
15 – Hunger (feat. Niki Randa) [3:50]
16 – Phantasm (feat. Laura Darlington) [3:51]
17 – me Yesterday//Corded [4:41]
18 – Dream To Me [1:43]

a lemezborító és alatta az album beharangozó kisfilmje Kahlil Joseph rendezésében: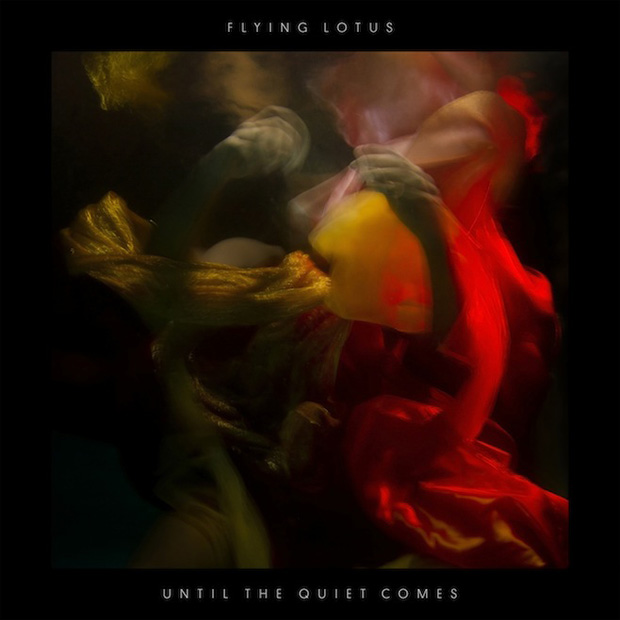 .
az album Putty Boy Strut című számának animációs videója:

ráadásként itt a 2010-es album Thom Yorke-kal készült dala, az And The World Laughs With You:
Flying Lotus és Thom Yorke 2011-es interjúja Gilles Petersonnal:
Déri Zsolt
FRISSÍTÉS: Flying Lotus október 7-én a BBC Radio 1 adásában a Diplo & Friends Show-ban bemutatta egy Flotus című vadonatúj kiadatlan számát is – alatta meghallgatható a műsorban elhangzott teljes egyórás mix is, melyben további kiadatlan kompozíciók és remixek is találhatók!
a Flying Lotus-mix részletes számlistája:

Flying Lotus Feat. Niki Randa - Getting There
Flying Lotus - Flotus [Unreleased]
Flying Lotus - Zodiac Shit
Flying Lotus Feat. Earl Sweatshirt And Captain Murphy - Between Friends
Flying Lotus - I Don't Know Yet [Unreleased]
Flying Lotus - The Nightcaller
Captain Murphy - The Killing Joke
Posij - Empty Lungs
Flying Lotus - Sultan's Request
AraabMuzik - Outer Limits
Chrissy Murderbot - Girl
Flying Lotus - Putty Boy Strut
Flying Lotus - Pie Face
Flying Lotus - Melt!
Flying Lotus - Binge Eating Without You [Unreleased]
Flying Lotus - See Thru To U
Mono/Poly - Los Angeles
Labrinth - Earthquake (Nosia Remix)
? - Ghosts [Unreleased]
Jay Z & Kanye West - In Paris (Flying Lotus Remix) [Unreleased]
ScHoolboy Q Feat. A$AP Rocky - Hands On The Wheel
Flying Lotus - Dance Of The Pseudo Nymph
The Gaslamp Killer Feat. Amir Yaghmai - Nissim
The Gaslamp Killer Feat. Gonjasufi - Apparitions
The Gaslamp Killer Feat. Adrian Younge And MR - Dead Vets
The Gaslamp Killer Feat. Dimlite - 7 Years Of Bad Luck
Connan Mockasin - Faking Jazz Together
Daedelus & Computer Jay - Flying Sail [Unreleased]
DJ Rashad - CCP
EPROM - 808 Ride [Unreleased]