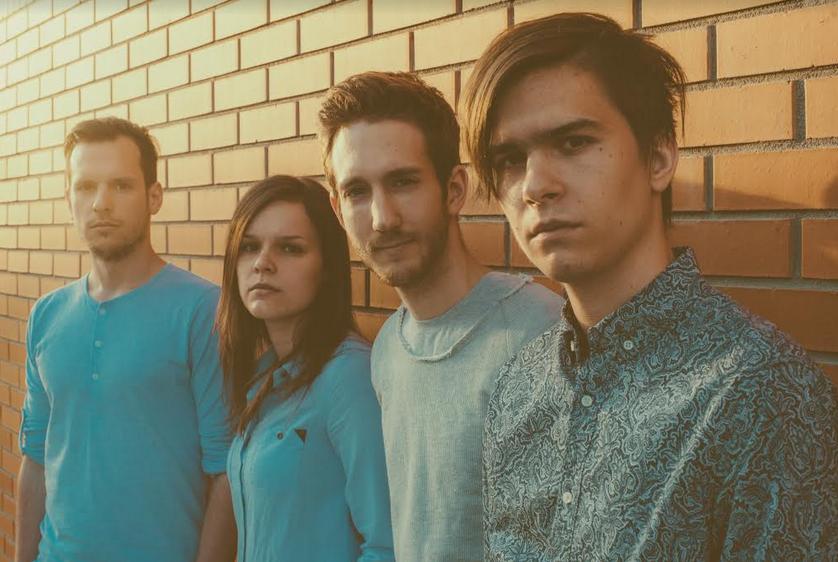 A tavalyi év végén a MusicPress mutatta be elsőként be a Pause nevű tizenéves rockzenekart a debütáló hatszámos lemezanyagával (Ramóna képei), és most szintén itt a blogon kapja karrierje első cikkét egy másik magyar együttes, a 22-26 év közti tagokból álló budapesti Darjeeling, mely most jelentette meg első hivatalos stúdiófelvételeit – két számot rögtön egy-egy míves videoklippel. A hazai színtéren ritkán hallhatunk és láthatunk egy lemezszerződés nélküli zenekartól ennyire igényesen kidolgozott profi bemutatkozást, majdhogynem teljes fegyverzetben.
"2016-ban alakult, fiatalokból álló alternatív rockzenekar. Saját dalok, angol szöveg, elektromos gitárok" – szól a szűkszavú Facebook-leírás az együttesről, melynek tagjai közül páran már kamaszként is együtt zenéltek, sőt a Darjeeling nevet is már 2011 táján kitalálták, de egy "éveken át tartó, hosszadalmas, bonyolult, fárasztó, unalmas, fájdalmas, tagcserékkel és csalódásokkal teli folyamat" után csak tavalyra állt össze egy olyan jó felállás, amivel már rendesen koncertezni is kezdtek.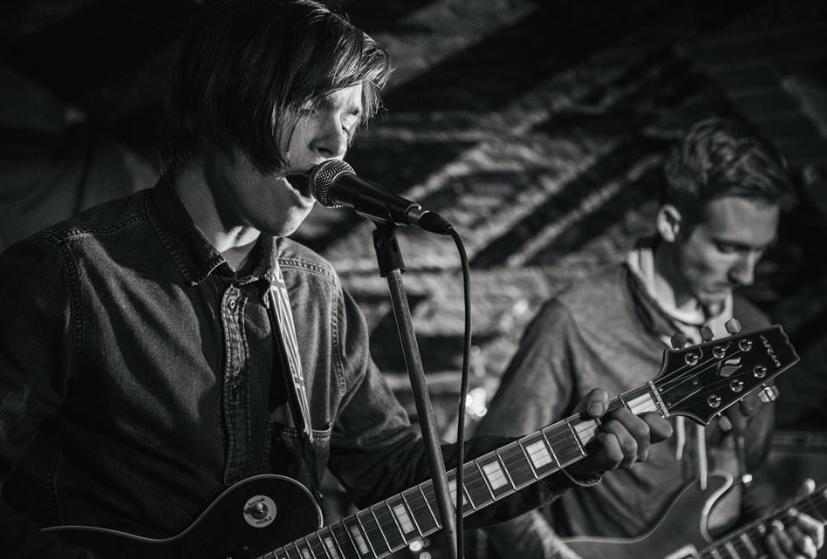 "A 'hosszú vajúdás' nagyon is kihatott a dalszerzésre, a számaink nagyon személyesek és sokszor visszautalnak a viszontagságokra: a sűrű tagcserékre és gyakori újrakezdésekre – a legutóbbi épp a tavaszi stúdiózás/klipforgatás során történt, mikor a basszusgitárosunk kiszállt, így a basszussávot a stúdió hangmérnökének ismerőse játszotta fel helyette, szívességből. A legkülönfélébb dolgok miatt bomlottunk már fel – túl vagyunk pár 'szakításon'. Volt olyan is, hogy valaki a sokadik tervezett 'debütáló' koncert előtt pár héttel lépett ki, és mi ahelyett hogy csonkán, de büszkén kiálltunk volna a színpadra, inkább elkeseredtünk és fél évig nem csináltunk semmit. De végül minden egyes letargikus időszak csak erősítette a tettvágyat, hogy 'azért is megcsináljuk, megmutatjuk magunkat!' Kicsit szomorú, de pozitív fejlődéstörténet, sok-sok önelemzés. Ez kb. jól leírja a dalok hangulatát" – meséli a gitáros-énekes Marosi Z. András, aki mellett két további gitáros, Kapitány Dóra és Tihanyi Dominik, továbbá Dobos Dénes dobos alkotja a zenekart. A legutóbbi koncertjüket is ezzel a basszus nélküli átmeneti felállással adták júniusban egy zsámbéki fesztivál záró fellépőjeként a Mátyás Kertvendéglő szabadtéri színpadán, de ebben a kevésbé rockos négytagú megszólalásban is annyira jók voltak, hogy már ott eldőlt, hogy MusicPress-cikk lesz róluk.
"Az alternatív rock kategória azért megfelelő, mert abba bármi beleillik. Az tény, hogy a tagok között most éppen nincs sok ízlésbeli közös pont, ami a zenehallgatást illeti, de ehhez képest a dalok hangszerelésekor mégis szépen egy lapra kerülünk" – mondja a frontember, aki a fő dalszerző is egyben. "Általában akusztikus gitárral írok meg egy dalt, aztán közösen felfejlesztjük és meghangszereljük. Valamivel ritkább, amikor másvalaki zenei ötlete az alap, akár improvizáció útján, és aztán abból lesz a közös dal. Mindkettőre vannak példák. A szöveg mindig az én részem. A gitárosok szerepe nem kötött, nem különítünk el szólógitárost meg ritmusgitárost, ezek a fejlécek nem érdekesek. Nincs előre lebeszélve, hogy melyik dalhoz ki ír mit. Miután jönnek az ötletek, elkezdjük közösen szerkesztgetni a dalt, és kialakul."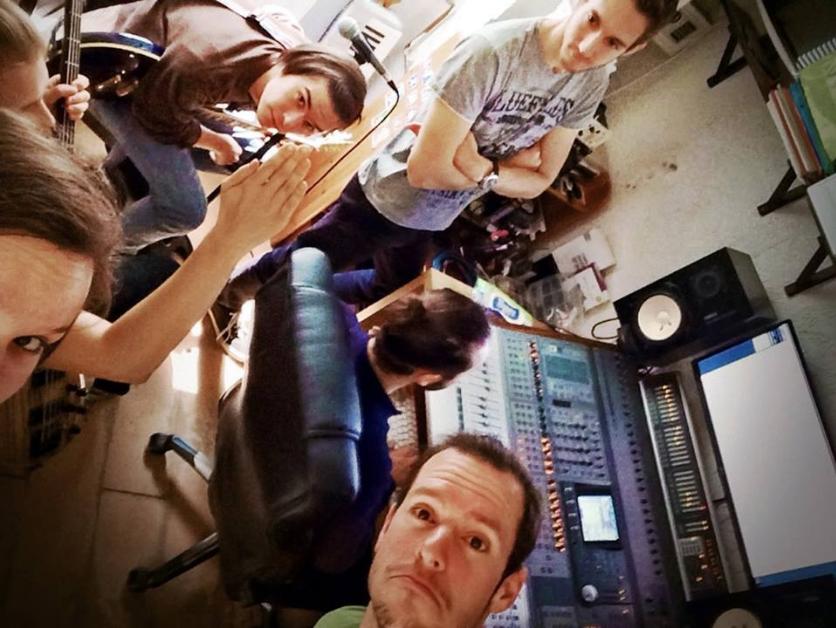 A zenekar 2016 nyarán már kitett SoundCloud-oldalára egy négyszámos demót ("a lehető legamatőrebb módon vettük fel, egy Zoom H1-es térmikrofonnal, de azt is rosszul, aztán egy hangmérnök barátunk megkeverte, kihozta belőle, amit tudott... nagy büszkeség volt nekünk, hogy egyáltalán összeraktunk valamit, senki nem szólt bele, a mi dolgunk volt, és jó volt visszahallgatni, sokat tanultunk belőle"), de az első hivatalos stúdiómunkájuk az idén tavasszal felvett és most augusztus elején egy-egy performance video kíséretében bemutatott két szám. "A Legacy és This (Is A War) című dalaink felvételei a HangÁr stúdióban készültek, a klipeket pedig a zenekarral közös koncepció alapján Pátzay Ádám készítette, aki az osztálytársam volt a Budapesti Metropolitan Egyetem filmszakán" – mondja a gitáros-énekes a két klipdalról, melyek közül a szabadtéri videót kapó szerelmes témájú Legacy egy lassabban kibomló, nagyobb ívű rockballada, míg a sötét zárt térbe tett gyorsabb és feszesebb This (Is A War) leginkább arról tanúskodik, hogy a Blur rockosabb dolgai is hatással voltak a dalszerző-frontemberre. "A Blurt kifejezetten nem szeretem, de attól még hatással is lehetett. Nagyon sok mindent hallgatok, a műfaj nem szempont, kifejezetten szeretek új zenéket keresni, és nyilván emiatt minden inspirál, amit hallok. De nem tudok mit kiemelni, hacsak nem azt, hogy a Yello együttest nagyon szeretem, bár nem hiszem, hogy ez hallatszódna a zenén."
Andrásék a következő koncertjüket már új basszusgitárosukkal, a pár hete bevett Kevély Mátéval kiegészülve adják augusztus 16-án Mihalik Ábel (ex-Kiscsillag, ex-Kispál és a Borz) Drastik Putto nevű "szürreál pop" projektje előtt a Dürer Kertben, ahol a Darjeeling – hogy ez a cikk is kerekre záródjon – a bevezetőben említett Pause társaságában lép fel.
íme a Darjeeling két bemutatkozó felvétele, a This (Is A War) című klipdal...
You said you'd make a difference
and the world a better place
you said you'd make a brighter day for us
this time
You said you'd take imbalance
and make it your life's aim
to make it all right again for us
this time
But keeping all to only you
is not a thing you said you'd do
And now we're angry since
you've last locked up the doors
Now this is a war
this is a war
this is a war between the world
and what you're like
And this is our life
this is our life
this is our life and we are living it
for humankind
You better fear the future
I hope you understand this is the day
you kept your promises, my friend
for good
The globe's spinning backwards
questioning the values now
we'll bring you and your kingdom down, my friend
for good
Cause you're the one who received the power
to fill the incoming hour
yeah, you're responsible for this
brand new threatening call
As this is a war
this is a war
this a war between the world
and what you're like
And this is our life
this is our life
this is our life and we are living it
for humankind
I have to believe
I have to believe
I have to believe that this is
the start of something right
something right

. . .és a Legacy videója:
I, before our love
I couldn't fight all the empty faces
hanging above
I was drinking up, drinking up
the well till it dried
till you came and became my bride
And I, then found a way
to see the meaning
in all the words I say
And I've been coming up, coming up
to where I'll rise
I've been searching for you all my life
Cause way before your light
I was immersed in dark
Say that you'll grow old with me
We're not coming back
to think it was never love
I should have walked the Earth
should try to make it last
and make it worth
I'll be coming on and on
coming on till I'll be
who will always be there with you
to share a legacy
Cause way before your light
I was immersed in dark
Say that you'll grow old with me
We're not coming back
to think
to think it was never
Way before your light
I was immersed in dark
Say that you'll grow old with me
We're not coming back
to think it was never love
to think it was never love

a két dal korai verziója az együttes tavaly nyári demóján hallható volt:
FRISSÍTÉS: a demót záró Fate 2018 májusában kapott stúdióverziót és videót...
...időközben pedig a zenekar 2017 végén egy Yellow című klipdalt is bemutatott!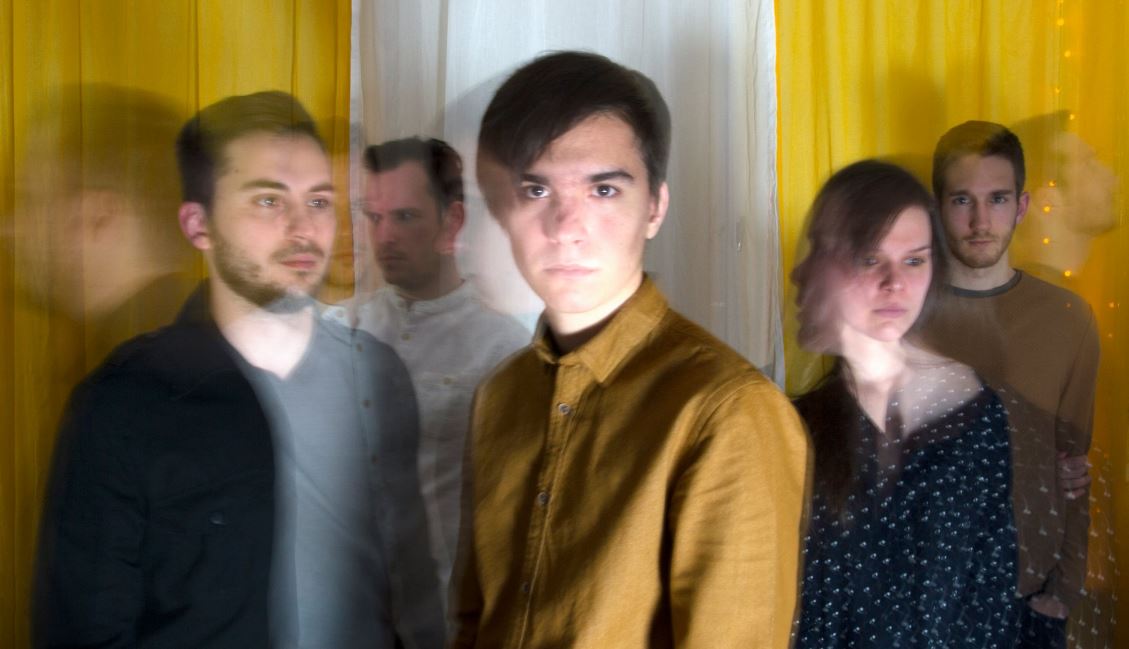 Déri Zsolt
további MusicPress-posztok a Facebookon és a Twitteren:
http://facebook.com/MusicPressBlog
http://twitter.com/MusicPressBlog