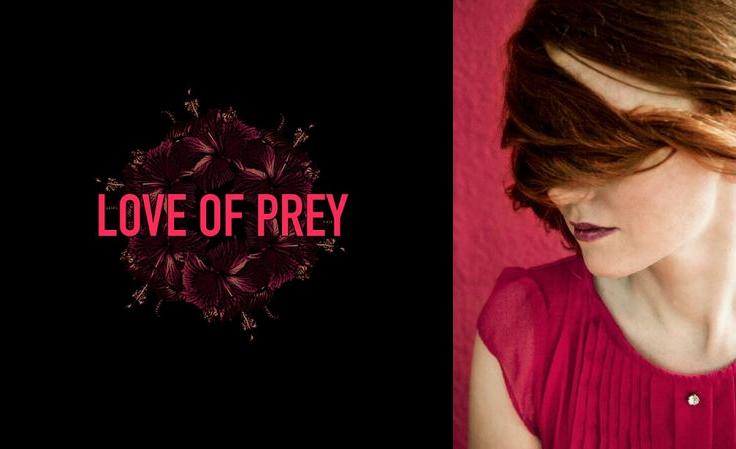 A triphop és indie folk felől érkezve a legtehetségesebb magyar dalszerző-énekesnők közé emelkedő Polyák Eszter kamarapop projektjétől, a Naked Woodstól 2013-2014 folyamán két albumot (2013, Darkness) és egy sor briliáns feldolgozást is kaptunk (Nine Inch Nails, Johnny Cash, Prince, Bad Religion stb.). 2015-ben nem érkeztek Naked Woods-felvételek, az elmúlt egy év során azonban elkezdett kiépülni egy új, a korábbiaknál modernebb, elektronikusabb hangzású album, mely a tervek szerint három háromszámos EP-ből illeszkedik össze: a MusicPress 2016 legjobb lemezei listáján is szereplő tavaly nyári Hold On To Waves után most a tél utolsó napjaira összeállt a második EP is, melyhez a beharangozó Down Down Down mellé február végére elkészült a Sales és a címadó Love Of Prey is (a harmadik blokk három dala pedig a tavasz folyamán várható). A Naked Woods háromszámos új Love Of Prey EP-je itt hallható.
Az élőben (például a legutóbbi Fear Of Men- és Emilíana Torrini-koncertek előzenekari posztján) rockos kísérettel koncertező, ám számait nagyrészt egymagában készítő multiinstrumentalista-dalszerző-énekesnő, aki az Echo Hangstúdióban dolgozva hangmérnökként is saját maga jegyzi felvételeit, ekképpen mesélt új EP-sorozatáról: "A tavalyi Hold On To Waves című első EP-n lévő három szám 'folyékonyabb' volt, főleg a szintiszőnyegek, a tempó és a monoton akkordmenetek miatt, de szövegileg és hangulatukban is. A Share (I Had Dreams) kicsit kilóg: eredetileg az is ilyen lett volna, de közben felfedeztem ezt a szellősebb, 'üresebb' hangzást, ami lényegében a dobokra (dobgépekre) és egy egyszerű basszusra épül, főleg perkusszív hangszerekkel kiegészítve, és persze sok énekszólammal."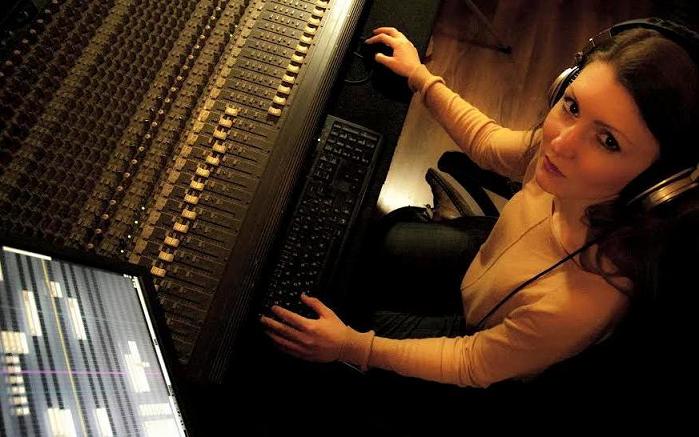 "Ami a most elkészült Love Of Prey című második EP-t illeti, ez három egyszerű popdal, viszonylag hasonló hangszereléssel, amit erősen inspirált a nyolcvanas évek híres dobgépeinek a hangja. A dalokat egyedül írtam, hangszereltem, kevertem, masztereltem meg minden – a szokásos. Ez az újabb három szám már ilyen 'üresebb' hangzású, rövidek és abszolút dallamcentrikusak, rendes popdalok (mármint az én megítélésemben), szövegileg is játékosabbak" – mondta a művésznő, aki a tavaszra tervezett harmadik háromszámos EP-ről most még nem kívánt semmi konkrétumot elárulni.
íme, a Love Of Prey című új Naked Woods-EP, a végén a két vadonatúj számmal:
a 2016 júliusára összeállt Hold On To Waves EP háromszámos anyaga...
...mely a Bandcamp oldalán később a Share (I Had Dreams) rövidebb rádióverziójával is kibővült:
a Sales videója June Taylor egy 1943-as koreográfiájával
a Bones And Strokes klipje Varsics Pétertől:
a Share (I Had Dreams) című szám egy rövid részlete a Final Fantasy XV videojáték egy tavaly októberi trailerének elejére is bekerült Áts Attila sound designer és zenei supervisor révén:
a teljes dal élőben az A38 kiállítótermében a Naked Woods zenekari felállásának tagjaival, a Dalai Dávid nevű rocktrió zenészeivel, Farkas Csaba basszusgitáros-vokalistával, a Pluto-szólógitáros Martinkó Tamással és Szekeres István dobossal: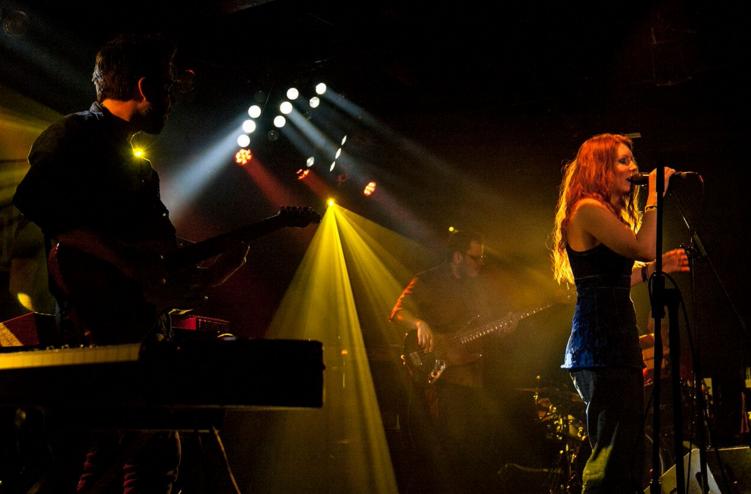 http://nakedwoods.bandcamp.com
http://facebook.com/n.kedwoods
https://youtube.com/user/NakedWoods
http://soundcloud.com/nakedwoods
fotók: Artner-Tóth Krisztina
Déri Zsolt
további MusicPress-posztok a Facebookon és a Twitteren:
http://facebook.com/MusicPressBlog
http://twitter.com/MusicPressBlog