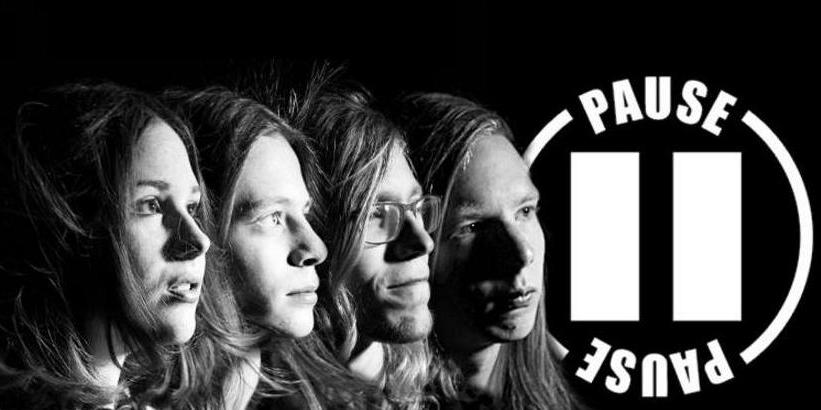 Az elmúlt hetek karácsonyi témájú zenei produkciói (The Killers, Passion Pit, Fiona Apple, Monica Martin, Lola Coca, Chance The Rapper, She & Him, Üllői Úti Fuck stb.) után az ünnep alatt is érkeztek ajándékként új zenék: a nemzetközi színtéren a legnagyobb szenzációt a Run The Jewels rapduó váratlanul kiadott és ingyen letölthető új albuma okozta (Run The Jewels 3), míg hazai részről a legkellemesebb meglepetést egy tizenévesekből álló magyar rockzenekar, a Pause bemutatkozó EP-je szerezte. A kvartettről és a lemezről az első cikk – a felvételnél hangmérnökként segédkező Naked Woods-énekesnő Polyák Eszter angol nyelvű honlapján publikált blogposzt mellett – itt a MusicPress blogon olvasható.
A Pause-t 2014 őszén alakították a fővárostól huszonvalahány kilométernyire délre, a Pest megyei Ócsán a Bolyai János Gimnázium diákjai. A fiúk még mindig oda járnak, míg idén tavasszal érkezett új énekesnőjük, a 17 éves Rozs Barbara a budapesti Közgazdasági Politechnikum hallgatója. "Szerencsére ő is ugyanolyan fura szerzet, mint mi vagyunk, így hamar beilleszkedett, és azóta jobban haladunk, mint valaha" – mondja a 19 éves basszusgitáros-szövegíró Racskó Tamás, aki saját bevallása szerint két éve egy furcsa biciklis baleset és az utána kapott fájdalomcsillapító hatására döntött még a zenekaralapítás mellett két zenésztársával. "A gitárosunk, Ponyiczki Mihály 18 éves, és a kezdetektől fogva ő írja a dalainkat: ő viszi bele a zenénkbe azt a kis pluszt, amire mindig is büszkék voltunk – gondolok itt a furcsa 7-es akkordokra, az alterban kicsit ritkább ritmusváltásokra vagy az összetett basszusmenetekre. Bencze Ádám, a dobosunk 16, ő a legfiatalabb tagunk, aki még gitáros fenoménként kezdett anno nálunk, de mivel az ócsai dobosok megbízhatatlanok, így inkább beült ő a dobok mögé, és idén március óta szolgál ott rendületlenül."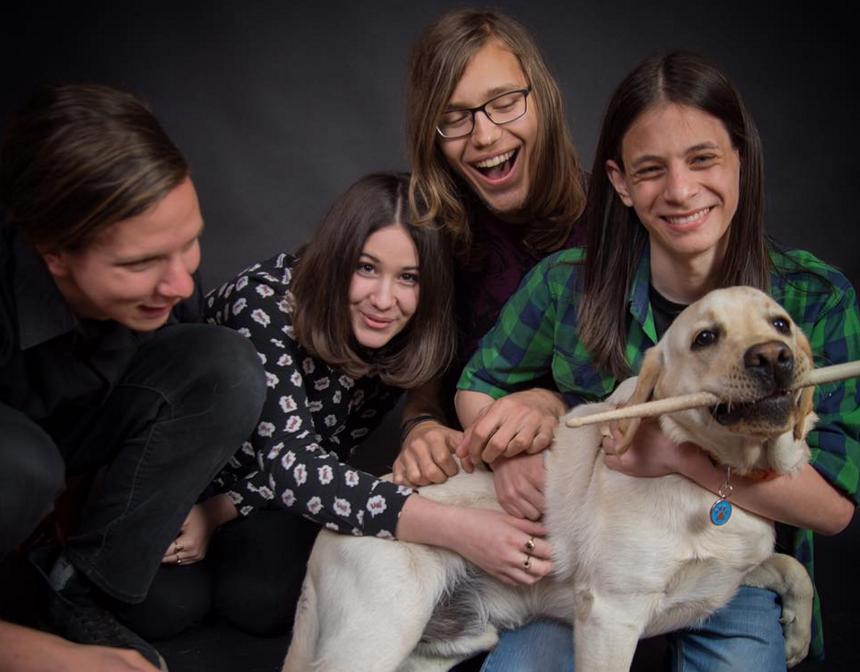 A Pause márciusra kialakult fenti felállása félévnyi közös gyakorlás után hat számot rögzített a budapesti Echo Hangstúdióban – a zenekar által inkább csak "kislemezként" emlegetett – Ramóna képei című bemutatkozó EP-jére, melyek szövegi spektruma a tinédzsertapasztalatoktól és -fantáziáktól a gúnyos politikumig terjed ("a kormány is mindig tökéletes / és ha nem, te ki a fasz vagy?"), míg az eklektikus, a melankóliától gyakran rockos építkezésbe forduló zenei struktúrákban a magyar alternatív vonal dominál a hajdani Kispál és a Borzot meghatározó hatásukként valló fiúknál, az anyag második felében pedig a tiszta és erős hangú énekesnő előadásmódjáról leginkább a Magashegyi Underground juthat eszünkbe. "Pedig Magashegyit elég keveset hallgatunk, mondhatni egyáltalán nem" – ellenkezik a basszusgitáros, és inkább más zenekarneveket sorol: "Főleg Kispálékat, Quimbyt, 30Y-t, Esti Kornélt, Elefántot, Hiperkarmát, Queens Of The Stone Age-et, nagyon sok Neutral Milk Hotelt, Radioheadet és egy kis Miles Davist is, csak hogy mindenből merítsünk egy kicsit. A gitárosunk, aki a dalok döntő részeit szerzi, fel sem tudná egykönnyen sorolni, mennyi albumon rágta át magát a dallamos dzsessztől a mathrockon át az egészen elvetemült Torsofuck extrém metáljáig."
Tamás elmondása szerint a bemutatkozó EP anyaga két tavalyi és négy idei szerzeményből állt össze: "A Társas magány volt az első szövegem, ami köré össze is raktunk egy dalt, a Cannibal angol szövegét pedig még a régi énekesnőnk, Fürst Luca írta. Ezek a számok 2015-ben születtek, de véglegesítések még a stúdiózás előtt is történtek bennük. A többi dal már mind a jelenlegi felállás összejötte után készült el. Úgy gondoltuk, hogy ezek azok a dalaink, amelyek bár különböznek egymástól (a Ramóna képei és a Társas magány között például egészen nagy a kontraszt), de együtt is helyt állnának egy kislemezzé összerakva. Ezen felül szerettük volna, hogyha az EP sokszínű lesz, így a visszajelzésekből majd következtethetünk arra, hogy mi az a vonal, ami a hallgatóságnak a legjobban kedvére van."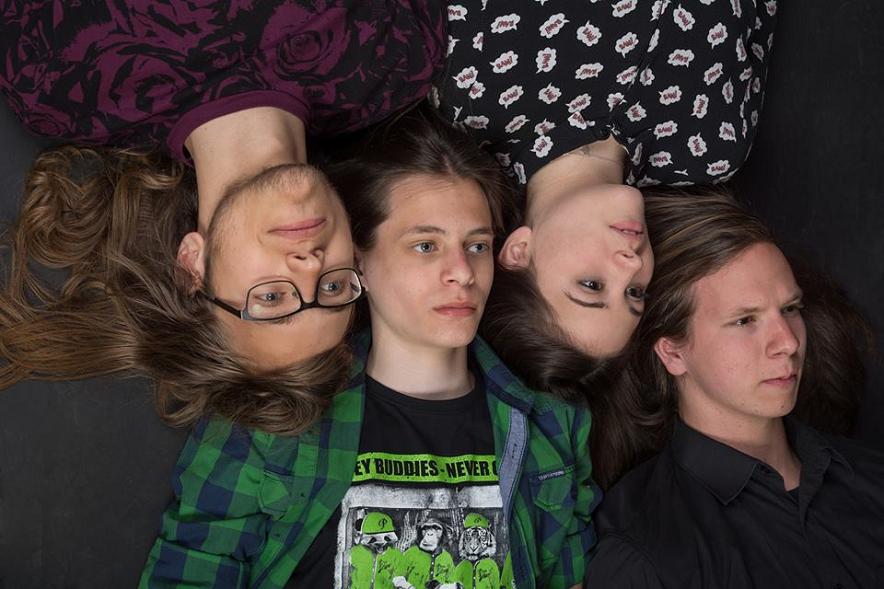 Ami a zenekar dalszövegeit illeti "nagyon erős tematika a megírásukban nem volt. A szövegek többsége tőlem jön, de például a felvételre nem került Kávéfőző című számunk szövegét Misinek, a gitárosunknak egy verzéje alapján írtuk meg közösen, míg az egyik most készülő számunk szövegét már Barbi hozta, és bizton állíthatom, hogy minden számunkba belerak mindenki egy kicsit… Saját részről a plátói érzések, az egyik vagy másik oldalról be nem teljesült szerelem, a bizonytalanság, a félelem és valahol az éjszaka meg a sötétség foglalkoztatnak írás közben, ami úgy gondolom, meg is látszik a számokon. A kislemezre körülbelül illik is a Ramóna képei cím, mivel ez a képzeletbeli főszereplő, a költői én egyes élethelyzeteiben, kríziseiben saját magáról és a környezetéről alkotott képeket próbálta leírni. Így például megjelennek a dalokban az afféle tiltott szerelmet megélő és annak a terheit elszenvedő fiatalok, az úgymond friendzone-ba került reménytelen hősszerelmes, a rendszert megkérdőjelező, ám még tudatlan tinédzser és egy ponton még egy magát örömlánynak gondoló csaj is..."
a Pause bemutatkozó EP-je, a hatszámos Ramóna képei itt hallgatható végig:
Társas magány
Mindenki
Kapaszkodó
Ramóna képei
Cannibal
Tiszta arccal

A lemezbemutató koncertet 2017. január 14-én este 7-től az ócsai Egressy Gábor Szabadidőközpontban tartják, ahol a fenti hatszámos EP már CD-formátumban is elérhető lesz.

a lemezbemutató Facebook-eseményoldala:
http://facebook.com/events/649892848516288
ráadásként a Cannibal című szám egy tavaszi próbán...
...és egy nyári budapesti koncertfelvétel az EP-n nem szereplő Kutya című dallal: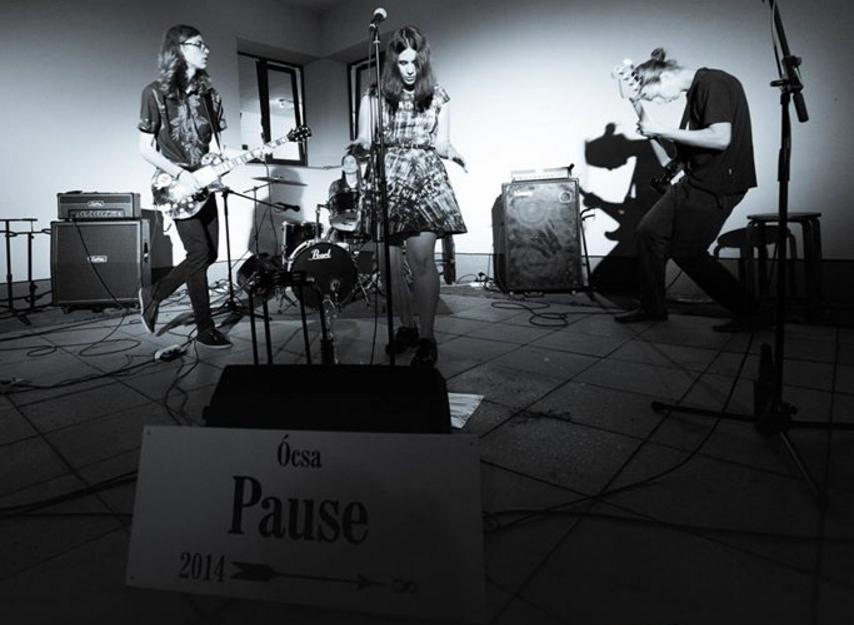 zenekarképek: Karlik Dóra / koncertfotó: Mészáros Gábor

Déri Zsolt
további MusicPress-posztok a Facebookon és a Twitteren:
http://facebook.com/MusicPressBlog
http://twitter.com/MusicPressBlog