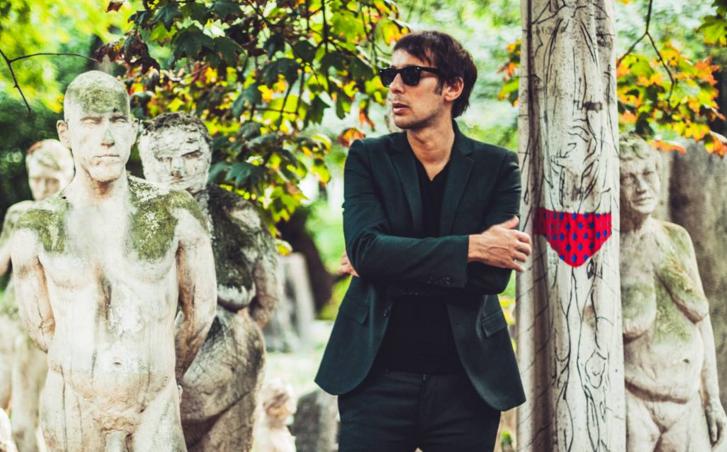 A januárban elhunyt David Bowie előtt rengetegen tisztelegtek feldolgozásokkal (Amanda Palmer, Anna Calvi, a Sun Kil Moon és a Faith No More énekese, Ewan McGregor és Gary Oldman, Beck és a Nirvana-tagok, Lady Gaga, Lorde, Prince, Iggy Pop, Mark Lanegan és Dave Gahan, az Arcade Fire, a Last Shadow Puppets, a Rockin' 1000 óriászenekar és még nagyon sokan mások). A sztárparádés New York-i hivatalos emlékkoncertekhez vagy a londoni BBC-féle Bowie Promhoz hasonlóan Magyarországon is tartottak több nagy tribute-estet, de az élő előadások után most stúdiófelvételen is kapunk egy friss Bowie-feldolgozást egy hazai művésztől: az Amber Smith és The Poster Boy együttesek gitáros-énekes frontembere, Poniklo Imre a szeptember 25-én A Föld körül címmel megjelenő szólóalbumára bónuszdalként felvette az 1977-ből való Always Crashing In The Same Car zongorás átiratát, mely itt a MusicPress blogon hallható először.
Az 1974-es születésű Poniklo (aki két fent említett zenekarának legutóbbi albumai közt 2014-ben Hámori Gabriella színésznőnek is készített egy teljes lemezt) már 2009-ben is kipróbálta magát egy címnélküli szólóalbummal (melyen Bátor Bence dobos azért mellette maradt az Amber Smith-tagságból), de a streaming oldalak mellett fizikai formátumként limitált vinyl kiadásban is megjelenő új anyaga, A Föld körül már egy másik történet.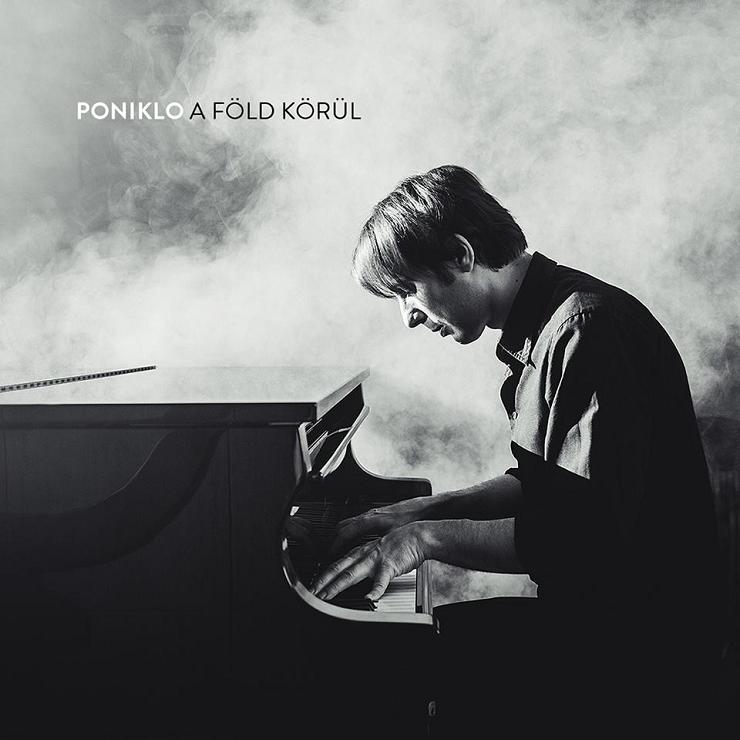 "A lemez hatszámos, nevezhetjük EP-nek, kis nagylemeznek, kinek mi tetszik, nekem ez így egy kerek album" – mondja a dalszerző-énekes. "A dalok mind zongorán születtek 2013-2016 között, részben a Hámori Gabi-lemez idején, részben utána. Egy időben meguntam a gitározást, az Amber Smith tavalyi Modern albuma is zongorán született. Amúgy vicces, így 40 felett megírtam az első igazi singer-songwriter lemezemet, nekem legalábbis olyan feelingje van.... Az albumon amúgy ugyanaz a csapat játszik, mint Gabi lemezén: Bognár Zoltán basszusgitáron, Bence dobon, én meg minden máson, kivéve a vonósokat persze."
A lemez hat száma (Egyedül, A Föld körül, Elefánt, Visszakézből, Sea And Sky, Sokáig élni) közül az Elefánt című szerzeményből egy akusztikus gitáros verzió is készült, mely a digitális kiadás (Bandcamp, Spotify, Deezer, iTunes stb.) két bónuszdalának egyike lesz, míg a másik bónuszt az Always Crashing In The Same Car című David Bowie-átirat jelenti. "Ez a feldolgozás úgy született, hogy januárban, mikor Bowie meghalt, a halála másnapján leültem a zongorához, és ez jött ki. Keríthetnék hozzá valami sztorit, hogy ez volt az útravalóm neki, vagy tisztelgés, vagy ezzel engedtem el... de igazából nem tudom. Csak leültem a zongorához, hogy megnézzem: hogy is vannak az akkordok? Felvettem, megpihent a laptopomon. Aztán néhány hónap múlva rábukkantam, és azt gondoltam, lehetne amolyan bonus track, annak nem lenne rossz, hangulatilag teljesen illik a lemezhez."
a dal David Bowie-tól az 1977-es lemezverzióban...
... és élőben egy 1999-es koncerten:
Every chance, every chance that I take
I take it on the road
Those kilometers and the red lights
I was always looking left and right

Oh, but I'm always crashing in the same car

Jasmine, I saw you peeping
As I pushed my foot down to the floor
I was going round and round the hotel garage
Must have been touching close to 94

Oh, but I'm always crashing in the same car
.
Poniklo Imre az elmúlt években már rengeteg David Bowie-feldolgozást énekelt, itt van mutatóba néhány:
a Life On Mars? idén februárban, az A38-on Where Are We Now? címmel megrendezett Bowie-emlékkoncerten, Sárközy Fanni zongorakíséretével:
a Boys Keep Swinging a Bowie-feldolgozásestekre specializálódott The Starmans szupergrupp egyik 2011-es fellépésén:
a Be My Wife az első Poniklo-szólóalbum 2009-es koncertjeinek repertoárjában:
.
ráadásként itt A Föld körül című új Poniklo-minialbum júniusban bemutatott címadó száma Hajós-Dévényi Kristóf (The Unbending Trees) dalszövegével: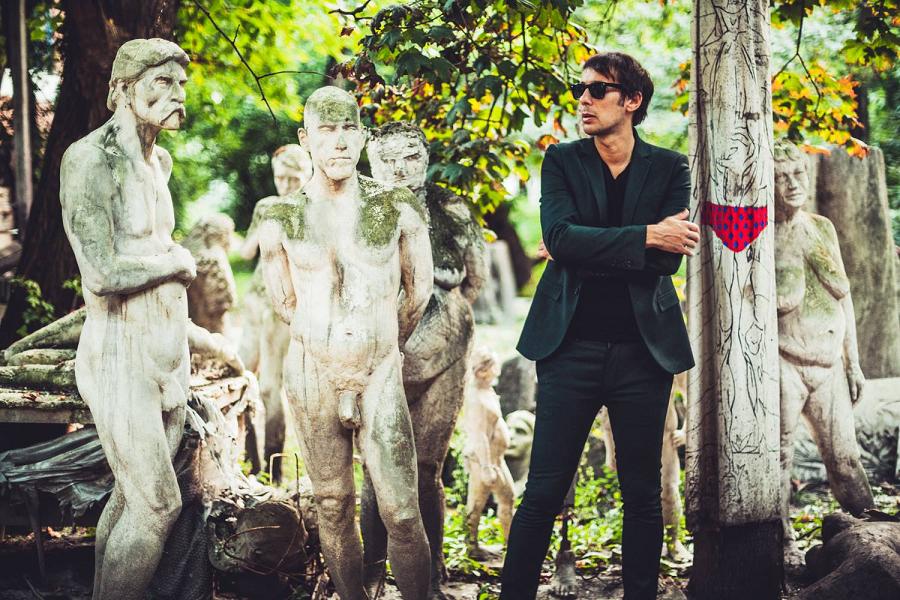 fotók: sinco.hu
lemezbemutató koncert október 14-én az A38 Hajón:
http://a38.hu/hu/program/poniklo-imre-hu-1
Facebook-eseményoldal:
http://facebook.com/events/567469456775476

Déri Zsolt
további MusicPress-posztok a Facebookon és a Twitteren:
http://facebook.com/MusicPressBlog
http://twitter.com/MusicPressBlog