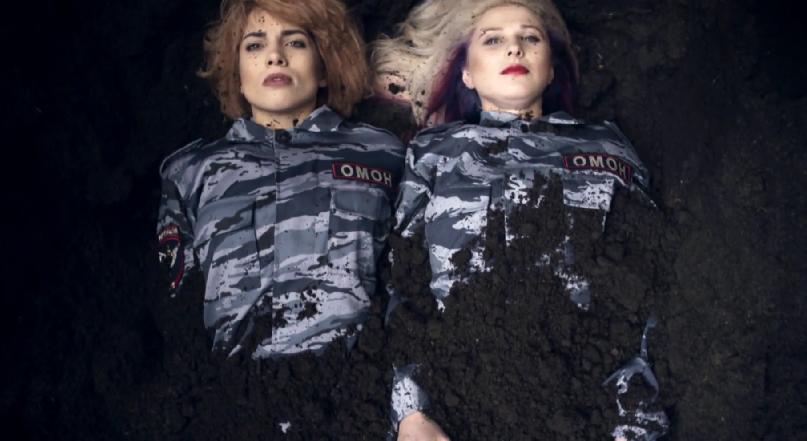 A latin betűket használó sajtóban elsőként (és sokáig egyedüliként) a MusicPress blog írta meg, hogy a Pussy Riot-lányok New Yorkban Lenny Kaye, Richard Hell, Marc Ribot, Yeah Yeah Yeahs-, Miike Snow-tagok társaságában stúdióztak december elején (a 20 éves Vice magazin sztárparádés születésnapi koncertje körüli napokban), hát most álljon itt az első közzétett dal is: az I Can't Breathe című protest songot Eric Garner rendőri brutalitás okozta halála ihlette, magát címet is a fekete férfi utolsó szavai adják, melyeket a punklegenda Richard Hell előadásában hallhatunk a felvétel végén.Rajta kívül a szibériai Jack Wood együttes frontleánya, Szása Klokova és a szöveget jegyző Matt Kulakov (a moszkvai Scofferlane ideológus vezére) hallható a dalban, melynek a hangszeres részeit Nick Zinner (Yeah Yeah Yeahs), Andrew Wyatt (Miike Snow) és a Marc Ribot-féle Ceramic Dog egyik zenésze, Shahzad Ismaily játszotta fel.
A videoklipben az egész koncepciót kitaláló, rendezőként és zenei producerként is feltüntetett Pussy Riot-tagok, Nagyezsda Tolokonnyikova és Marija Aljohina láthatók, amint épp élve eltemetik őket egy Orosz Tavasz márkájú cigarettásdoboz mellett. A lányok orosz rohamrendőr egyenruhát viselnek, ami egyszerre utal az Ukrajnában zajló orosz beavatkozásra és a 2012-es moszkvai Bolotnaja téri Putyin-ellenes tüntetés leverésére.
a dalhoz pár perce egy második videót is közzétettek, az Eric Garner emlékére rendezett New York-i tüntetés képeivel:
He's become his death
The spark of the riots
That's the way he's blessed
To stay alive.
It never leads to an end
It's never getting quiet
If it's unfair, my friend,
Make up your mind
It's getting dark in New York City
It's getting dark in New York City
It's getting tight in New York City
I need to catch my breath
You know this world of hate
You know this stubborn light
They're in the prayers you pray
Late at night
We're only half way down
Who dares to take a breath?
Some fairness might be found
From ashes of his death.
Get away... for what? Every time you see me, you want to mess with me. I'm tired of it. It stops today. Why would you...? Everyone standing here will tell you I didn't do nothing. I did not sell nothing. Because everytime you see me, you want to harass me. You want to stop me. Selling cigarettes. I'm minding my business, officer, I'm minding my business. Please just leave me alone. I told you the last time, please just leave me alone. please please, don't touch me. Do not touch me. I can't breathe. I can't breathe. I can't breathe. I can't breathe. I can't breathe. I can't breathe. I can't breathe. I can't breathe. I can't breathe.
videofelvétel az Eric Garner haláláról, és fentebb is olvasható utolsó mondatairól:
az I Can't Breathe című dalt készítő csapat tagjai balról jobbra: Richard Hell, a Jack Wood-frontleány Szása Klokova, a Yeah Yeah Yeahs-gitáros Nick Zinner, a Miike Snow-frontember Andrew Wyatt és Marija Aljohina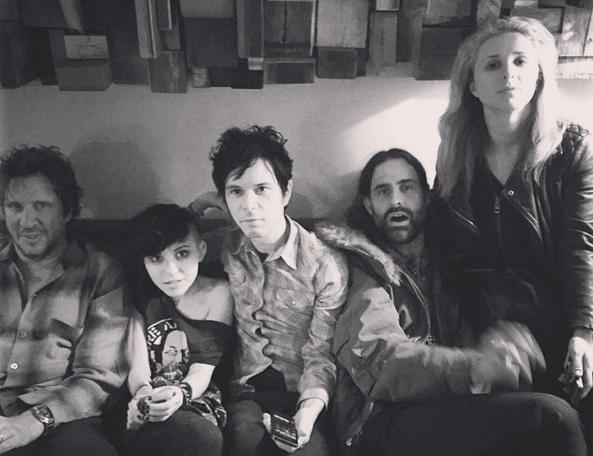 http://twitter.com/pussyrrriot
Déri Zsolt
FRISSÍTÉS: a Pussy Riot a fenti kollaboráció előtt a New York-i Le Tigre tagjaival is dolgozott, amiből egy betétdal született a Kártyavár (House Of Cards) tévésorozat 3. évadának 3. epizódjához, melyben Nagyezsdáék is szerepelnek – és a végén egy ilyen szerencsétlen klipkoreográfiával elő is adják a Don't Cry Genocide című közös számot!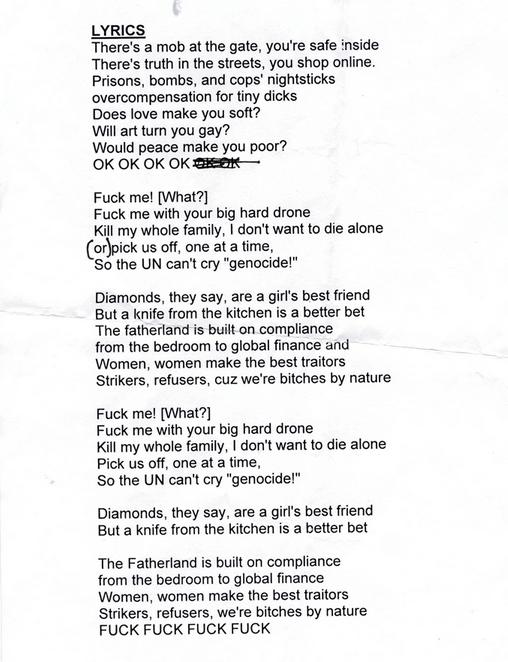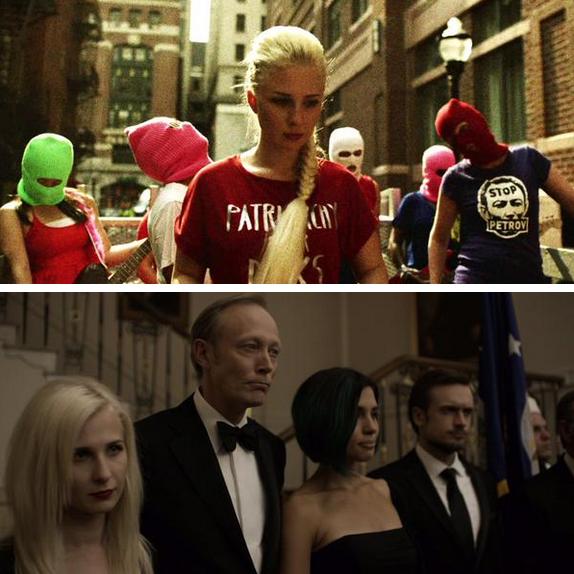 _
további MusicPress-posztok a Facebookon és a Twitteren:
http://facebook.com/MusicPressBlog
http://twitter.com/MusicPressBlog