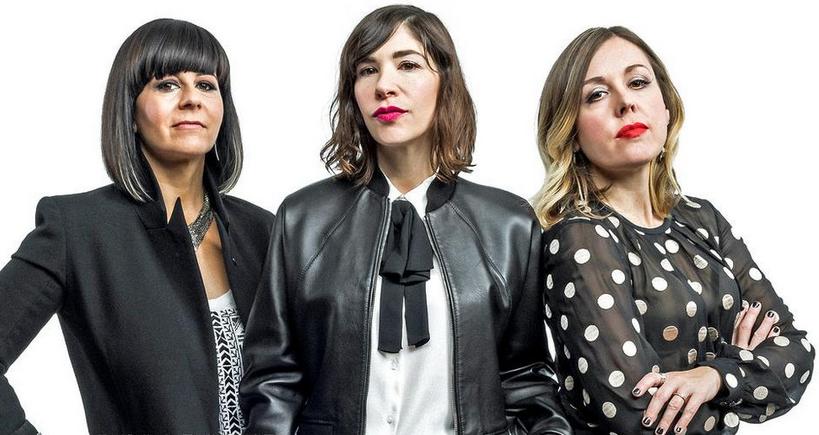 A 2014-et uraló St. Vincent után jöjjön portlandiás barátnője, Carrie Brownstein és az ő Sleater-Kinney nevű feminista riot grrrl triója, mely egy évtizednyi szünet után tér vissza egy baromi erős új albummal! A zenei karrierje mellett újságíróként, bloggerként és komikusként is ismert 1974-es születésű gitáros-énekesnő utoljára 2011-ben adott ki lemezt a rövid életű Wild Flag csajzenekar élén (melyet a kilencvenes évekbeli amerikai alternatív színtérről ismert kolleginákkal, köztük a Sleater-Kinney dobosnőjével, Janet Weiss-szel alakított), de a legnagyobb sikert az ugyanabban az évben indult Portlandia sorozat női főszereplőjeként aratta, míg hajdani triójának másik gitáros-énekesnője, Corin Tucker legutóbb a super-Earth nevű szupergruppban tűnt fel az R.E.M. zenészei mellett. A 2006-ban feloszlott Sleater-Kinney újjáalakulását egészen 2014 őszéig titokban tudták tartani, és a beharangozó Bury Our Friends klipdal után 2015. január 19-én már jön is a visszatérő album – itt már megjelenés előtt meghallgatható!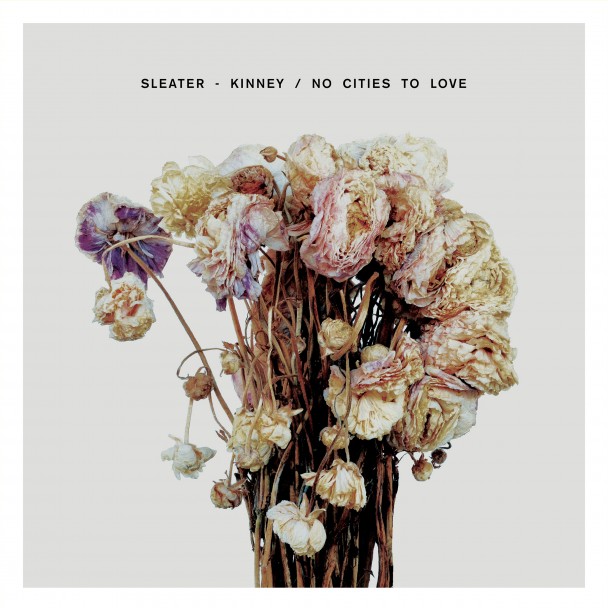 A két biszexuális (és eleinte egy rövid ideig egymással is kavaró) gitáros-énekesnő által 1994-ben a Washington állambeli Olympiában alakított, majd 2006-ig az oregoni Portlandben működő Sleater-Kinney három tagja 2013 novemberében állt újra egy színpadra egy portlandi Pearl Jam-koncert meglepetésvendégeként a Rockin' In The Free World című Neil Young-feldolgozásban, de csak a 2014 októberi Start Together című karrieráttekintő box setbe rejtett Bury Our Friends kislemez árulta el, hogy újjáalakultak. Hát most tessék, itt a visszatérő stúdióalbumuk, a No Cities To Love címet kapta, és remekül sikerült!
1. "Price Tag" 3:54
2. "Fangless" 3:34
3. "Surface Envy" 3:06
4. "No Cities To Love" 3:10
5. "A New Wave" 3:38
6. "No Anthems" 3:19
7. "Gimme Love" 2:16
8. "Bury Our Friends" 3:25
9. "Hey Darling" 2:25
10. "Fade" 3:40
a Bury Our Friends klipje a concept art/performance művésznő Miranda July rendezésében és főszereplésével:
a Sleater-Kinney fellépése Henry Rollins tévéshow-jában a feloszlás évében, 2006-ban, a 2005-ös The Woods albumról való Entertain című dallal:
a három tag, 2013 novemberében a portlandi Pearl Jam-koncert ráadásblokkjában, ahol a Neil Young-féle Rockin' In The Free World feldolgozásában az egykori R.E.M.-gitáros Peter Buck is ott pengetett:
a Romance című klipdal Carrie Brownstein és Janet Weiss 2010 és 2012 közt működő Wild Flag együttesétől:
Carrie Brownstein és a Saturday Night Live komikusaként feltűnt Fred Armisen a 2011 januárjában indult Portlandia című közös tévésorozatuk beharangozó klipjében:
a Portlandia egy 2012-es jelenete, melyben St. Vincent divatmodellként tűnik fel Brownstein és Armisen (meg a polgámestert alakító Kyle MacLachlan) mellett:
Déri Zsolt
FRISSÍTÉS: január 15-én az album címadó dalához, a No Cities to Love-hoz érkezett egy sztárparádés videó, melyben olyanok énekelnek, mint Fred Armisen, az egykori My Chemical Romance-frontember Gerard Way, Ellen Page, Natasha Lyonne, Andy Samberg, Connie Britton, Miranda July, Norman Reedus, Sarah Silverman, Evan Rachel Wood, a Dinosaur Jr.-vezér J Mascis, Vanessa Bayer és persze a Sleater-Kinney tagjai, Janet Weiss, Corin Tucker és Carrie Brownstein!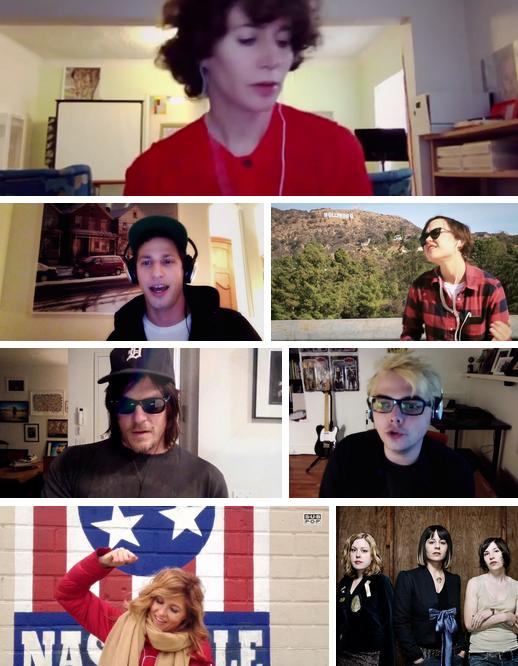 FRISSÍTÉS 2: a klipbemutató utáni éjszakán a visszatérő tévéfellépés is megvolt David Letterman műsorában az A New Wave című számmal!
FRISSÍTÉS 3: az amerikai lemezmegjelenés napján, január 20-án a vinyl kiadás deluxe verziójához járó fehér 'bónusz-maxi két dala is felkerült a netre!
Heavy When I Need It
The Fog And Filthy Air

FRISSÍTÉS: február 19-én az A New Wave című dalhoz animációs klip érkezett, melyben a zenekar a Bob Burger Falodája című rajzfilmsorozat figurái közé került!
további MusicPress-posztok a Facebookon és a Twitteren:
http://facebook.com/MusicPressBlog
http://twitter.com/MusicPressBlog