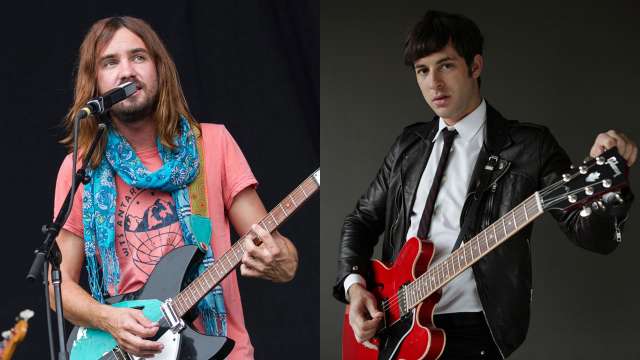 Az angol sztárproducer Mark Ronson a 2010-es Record Collection sikerlemez óta a legutóbbi Rufus Wainwright-albumon végzett munkájával, egy olimpiai Katy B-kollaborációval és a Re:Generation dokumentumfilmhez Erykah Badunak, Mos Defnek és a Dap-Kings zenészeinek a társaságában felvett A La Modaliste című kompozícióval szerepelt itt a MusicPress blogon, de tegnap egyszerre két új számot is közzétett 2015 januárjában megjelenő Uptown Speciel című új albumáról. Az, hogy a beharangozó Uptown Funk kislemezdalban Bruno Mars hangja hallható, nem meglepetés (hiszen már a hawaii popsztár legutóbbi Unorthodox Jukebox albumán is együtt dolgoztak, és azzal egy közös Grammy-díjat is nyertek), az viszont annál inkább meghökkentő, hogy az új nagylemez fő közreműködője az ausztrál Tame Impala frontembere, Kevin Parker, aki három dalt is énekel, sőt több másikhoz is rögzített hangszeres részeket és háttérvokálokat.
A Tame Impala 2012 legjobb lemezei közt ünnepelt Lonerism albuma (és a Flaming Lipsszel közös 2013-as Peace And Paranoia EP óta) Parker már egy AAA Aardvark Getdown Services nevű új alkalmi funk-diszkós projekttel és egy Michael Jackson-feldolgozással is előállt, így ezek sorába jól illenek a Mark Ronson-lemezre felénekelt számok is – az elsőként hallható Daffodils egyike azoknak a daloknak, melyek szövegét Ronson a kedvenc írójával, a Pulizter-díjas amerikai Michael Chabonnal íratta!
FRISSÍTÉS: a Daffodils teljes hivatalos verziója!
a Bruno Mars által énekelt Uptown Funk kislemezdal:
emlékeztetőül itt van Mark Ronson és Bruno Mars eddigi legjobb közös munkája, a Police hangzásában született Locked Out Of Heaven című szupersláger az énekes 2012-es Unorthodox Jukebox albumáról:
Mark Ronson és Bruno Mars: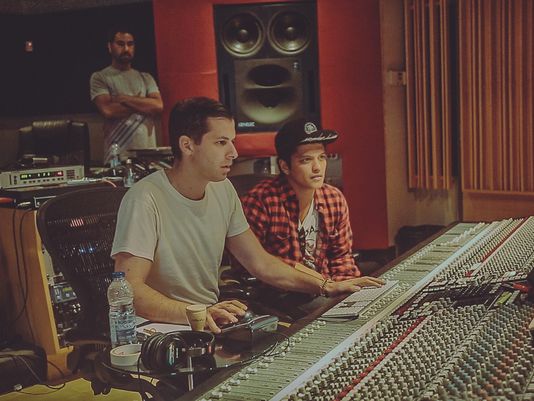 _
Mark Ronson és Michael Chabon: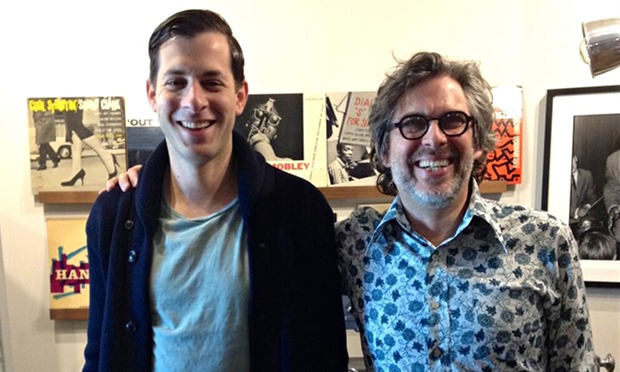 Déri Zsolt
FRISSÍTÉS: egy nappal az első két dal után a New Orleans-i rapper Mystikal közreműködésével készült Feel Right című funkos számot is bemutatták az albumról a BBC Radio 1 adásában!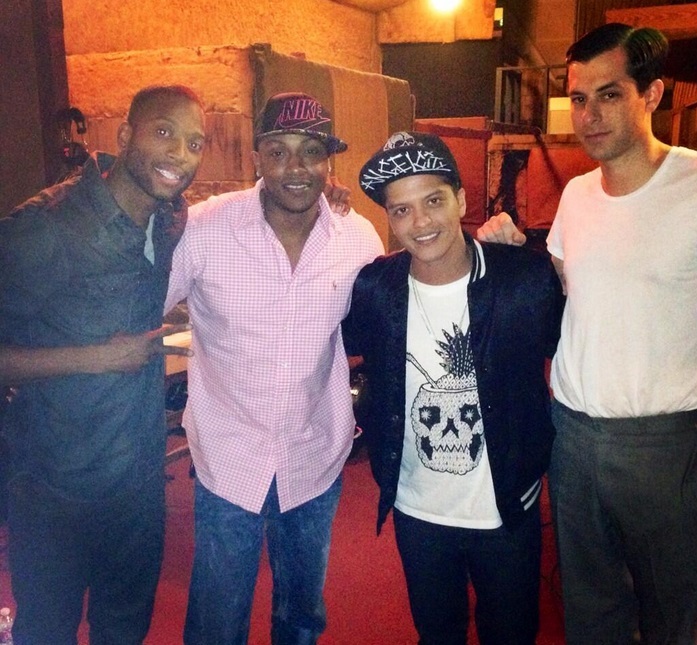 _
FRISSÍTÉS 2: november 17-én megjött Mark Ronson és Bruno Mars közös Uptown Funk videója...
...november 23-án pedig a Feel Right című Mystical-kollaboráció teljes verziója is!
további MusicPress-posztok a Facebookon és a Twitteren:
http://facebook.com/MusicPressBlog
http://twitter.com/MusicPressBlog