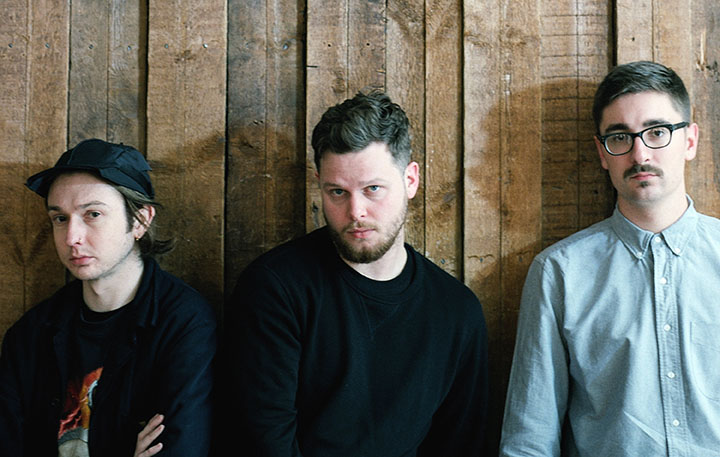 A 2012-es An Awesome Wave album Mercury Prize-nyertes debütálása után a cambridge-i Alt-J (∆) a második nagylemezéhez, az immár triófelállásban felvett This Is All Yourshoz is formabontó klipeket igazít: a Miley Cyrus-hangmintás Hunger Of The Pine-hoz a nagy Nabilt kérték fel, a blues-rockos Left Hand Free bizarr texasi kisfilmet kapott, az Every Other Freckle videója pedig női és férfi verzióban is nézhető. A formabontás folytatódik: most a Left Hand Free-hez is jött így utólag egy második klip, a Leblanc+Cudmore rendezőpárostól (ők az Underage című 2010-es Hidden Cameras-videóval és a Queen Of Hearts című 2011-es Fucked Up-kisfilmmel tűntek fel, de az utóbbi egy évben is számos remek munkájuk volt). Az új klip alatt az Alt-J pár hete megjelent teljes új albuma is meghallgatható.
a teljes This Is All Yours album:
01 "Intro"
02 "Arrival In Nara"
03 "Nara"
04 "Every Other Freckle"
05 "Left Hand Free" (ez a playlistben a két klipje miatt kétszer is szerepel)
06 "Garden Of England"
07 "Choice Kingdom"
08 "Hunger Of The Pine"
09 "Warm Foothills"
10 "The Gospel Of John Hurt"
11 "Pusher"
12 "Bloodflood Pt. II"
13 "Leaving Nara"


további friss videók a múlt hónapból Michael Leblanc és Scott Cudmore párosától: a Dancehall Domine című The New Pornographers-klip...
... és a Hey, Doreen a két billentyűs-énekesnő vezette Lucius nevű brooklyni indie-pop együttestől, melyet november 11-én a bécsi Jack White-koncert előzenekari posztján is láthatunk majd:
ráadásképp egy híres régi medencés klip, az R.E.M. 2001-es Imitation Of Life-ja Garth Jenningstől, mint nyilvánvaló inspirációs forrás az Alt-J új videójához:
Déri Zsolt
további MusicPress-posztok a Facebookon és a Twitteren:
http://facebook.com/MusicPressBlog
http://twitter.com/MusicPressBlog