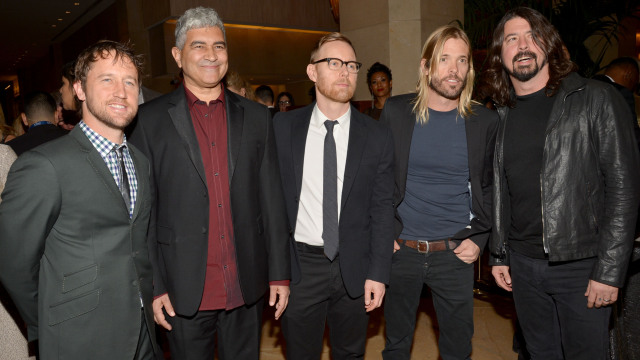 A Foo Fighters 8 amerikai város 8 stúdiójában felvett 8. albumához (melynek születését a frontember Dave Grohl rendezésében a Sonic Highways című 8 részes dokumentumfilm-sorozat is megörökíti) a múlt héten érkezett beharangozóként egy 8 másodpercnyi ordítást tartalmazó 8 című YouTube-videó és egy borítókép, melyen a szóban forgó 8 város ikonikus tereptárgyai láthatók egy végtelen 8-ast formázó épület körül. Most pár perce megtörtént a hivatalos bejelentés is, és kiderült, hogy az új Foo Fighters-album Sonic Highways címmel jelenik meg november 10-én. Az ismét Butch Vig producerrel készült anyagon olyan vendégek is feltűnnek, mint Carrie Underwood, Joe Walsh, Gary Clark Jr., a Cheap Trick-szólógitáros Rick Nielsen, a Butthole Surfers-frontember Gibby Haynes és a Public Enemy-rapper Chuck D.
az album beharangozó kisfilmje Dave Grohl végtelenül klassz új tetoválásával:
a lemez dallistája és a borítója:
Foo Fighters: Sonic Highways (2014)
1. "Something From Nothing"
2. "The Feast And the Famine"
3. "Congregation"
4. "What Did I Do?/God As My Witness"
5. "Outside"
6. "In The Clear"
7. "Subterranean"
8. "I Am a River"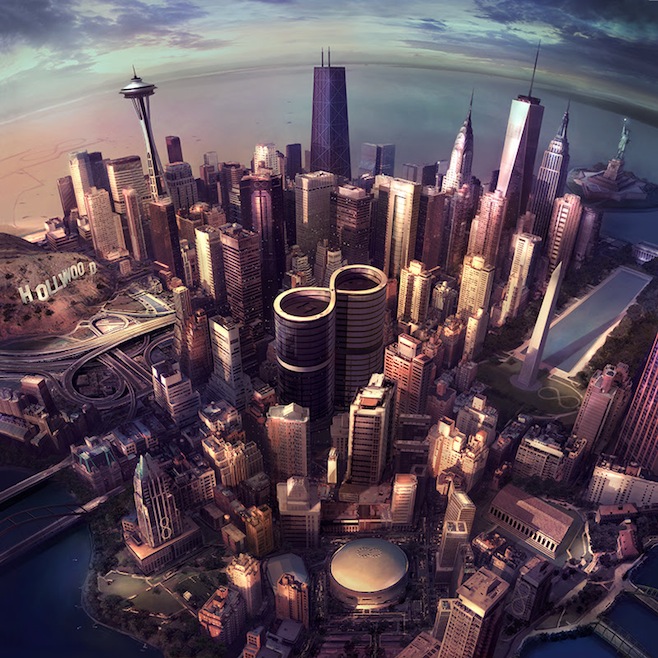 _
a vinyl vásárlók választhatnak külön a városok (a bal felső sarokból indulva az óramutató járása szerint: Seattle, Chicago, New York, Washington, Nashville, New Orleans, Austin, Los Angeles) szerint is borítót: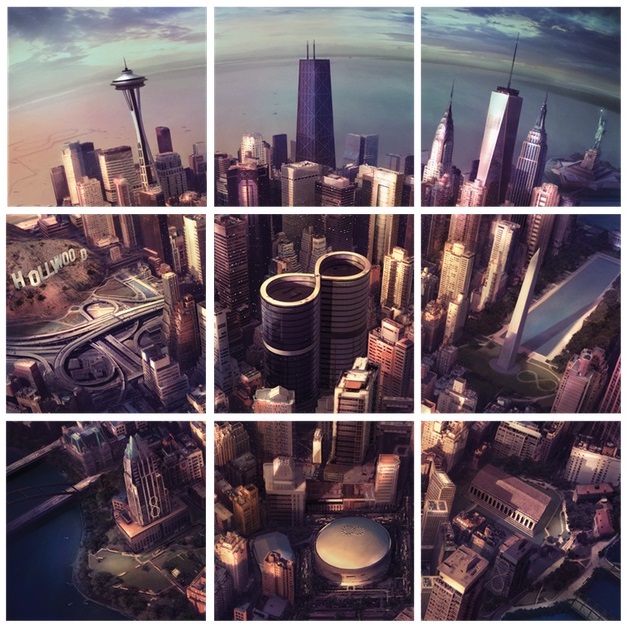 _ 
All Rise! - ordítja 8 másodpercben Dave Grohl:
ez Amerika zenei térképe – előzetes a Foo Fighters Sonic Highways dokumentumfilm-sorozathoz, mely az HBO adásában október 17-én indul:

Dave Grohl és Pat Smear gitáros legutóbbi tévéfellépése, július közepén a Late Late Show-ban, ahol a Foo Fighters-tagok Kristeen Young amerikai dalszerző-énekesnőt kísérték, akinek The Knife Shift című új albumán Grohl több hangszer mellett producerként is közreműködött – itt épp a Pearl Of A Girl című dalt játsszák élőben:
www.foofighters.com

Déri Zsolt
további MusicPress-posztok a Facebookon és a Twitteren:
http://facebook.com/MusicPressBlog
http://twitter.com/MusicPressBlog