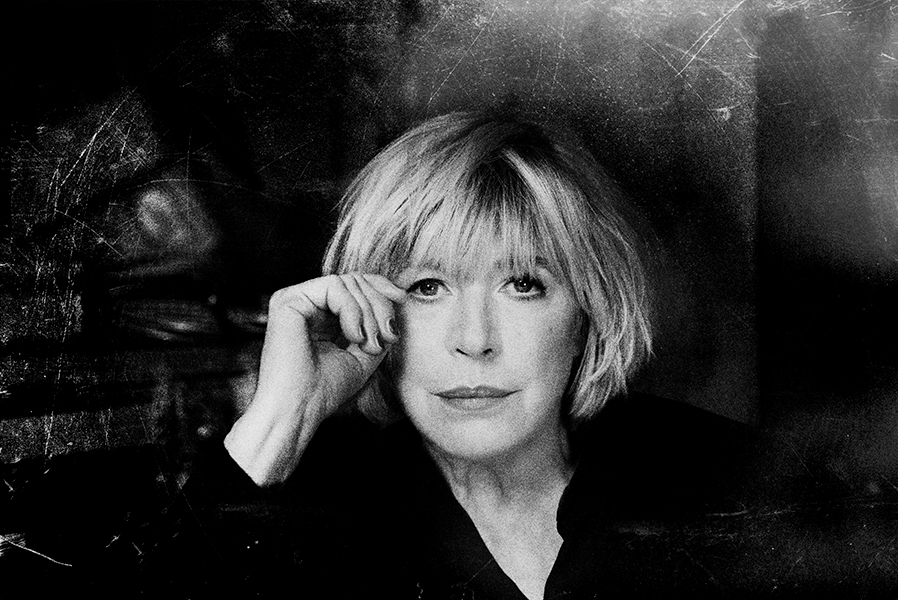 Idén nyáron van az 50. évfordulója, hogy Marianne Faithfull elkezdte karrierjét (az azonnal világslágerré is lett As Tears Go By című Mick Jagger/Keith Richards-szerzeménnyel), és ennek örömén a legendás angol énekesnő ősszel jubileumi turnéra indul (budapesti koncert december 15-én a Művészetek Palotájában!), továbbá egy karrieráttekintő fotóalbumot (Marianne Faithfull: A Life On Record) és egy parádés új nagylemezt is kiad. Amint azt már tavasz óta tudjuk, a szeptember 29-én megjelenő Give My Love To London albumon jeles barátok segítik zeneszerzőként (Anna Calvi, Nick Cave, Roger Waters, Ed Harcourt, Steve Earle, Tom McRae), illetve zenészként (a Portishead-gitáros Adrian Utley, a Bad Seedsből Warren Ellis és Jim Sclavunos) és producerként (a PJ Harvey mellől ismert Rob Ellis és a francia elektronikamester Dimitri Tikovoi). Az első hivatalos kislemezdal az Anna Calvival írt Falling Back lesz (melyhez Samantha Mortonnal készül klip), de a Pink Floyd egykori vezérétől, Roger Waterstől kapott Sparrows Will Sing című számot már most meghallgathatjuk.
FRISSÍTÉS: a dal az énekesnő hivatalos YouTube-csatornáján!
a dalszöveg egy részlete Marianne Faithfull kézírásával: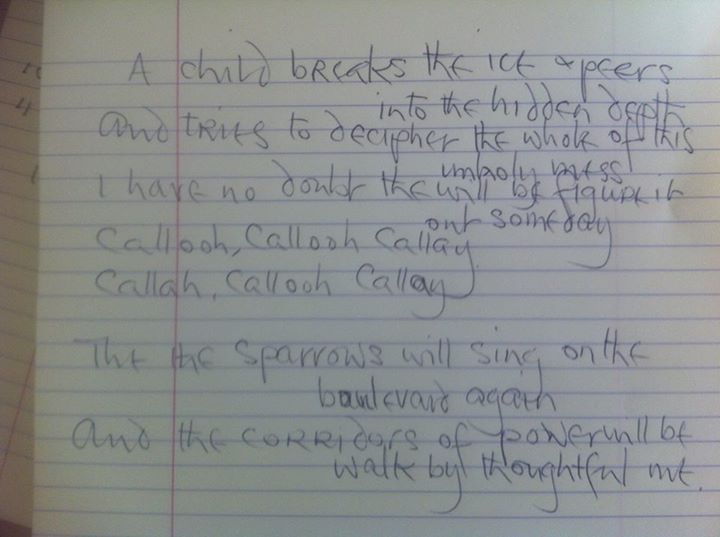 _
a "Callooh! Callay!" felkiáltás az Alice Tükörországban című 1871-es Lewis Carroll-meseregényben szereplő Jabberwocky versből való, melyet Marianne Faithfull már legelső albumán is előadott:

mutatóba itt egy másik dal, amit Marianne Faithfull szintén Roger Waterstől kapott: az Incarceration Of A Flower Child még a régi Pink Floyd-időkben, 1968-ban íródott, de a közönség csak az énekesnő 1999-es Vagabond Ways albumán ismerhette meg

Marianne Faithfull 50 éves jubileumi turnéjának beharangozó videója:

az új album dallistája (zárójelben a zeneszerzőkkel) és lemezborító:
Marianne Faithfull:  Give My Love To London (2014)
1 Give My Love To London (Steve Earle)
2 Sparrows Will Sing (Roger Waters)
3 True Lies (Ed Harcourt, Dimitri Tikovoï)
4 Love More Or Less (Tom McRae)
5 Late Victorian Holocaust (Nick Cave)
6 The Price Of Love (The Everly Brothers / 1965-ös szerzemény)
7 Falling Back (Anna Calvi)
8 Deep Water (Nick Cave)
9 Mother Wolf (Patrick Leonard)
10 Going Home (Patrick Leonard)
11 I Get Along Without You Very Well (Hoagy Carmichael / 1939-es szerzemény)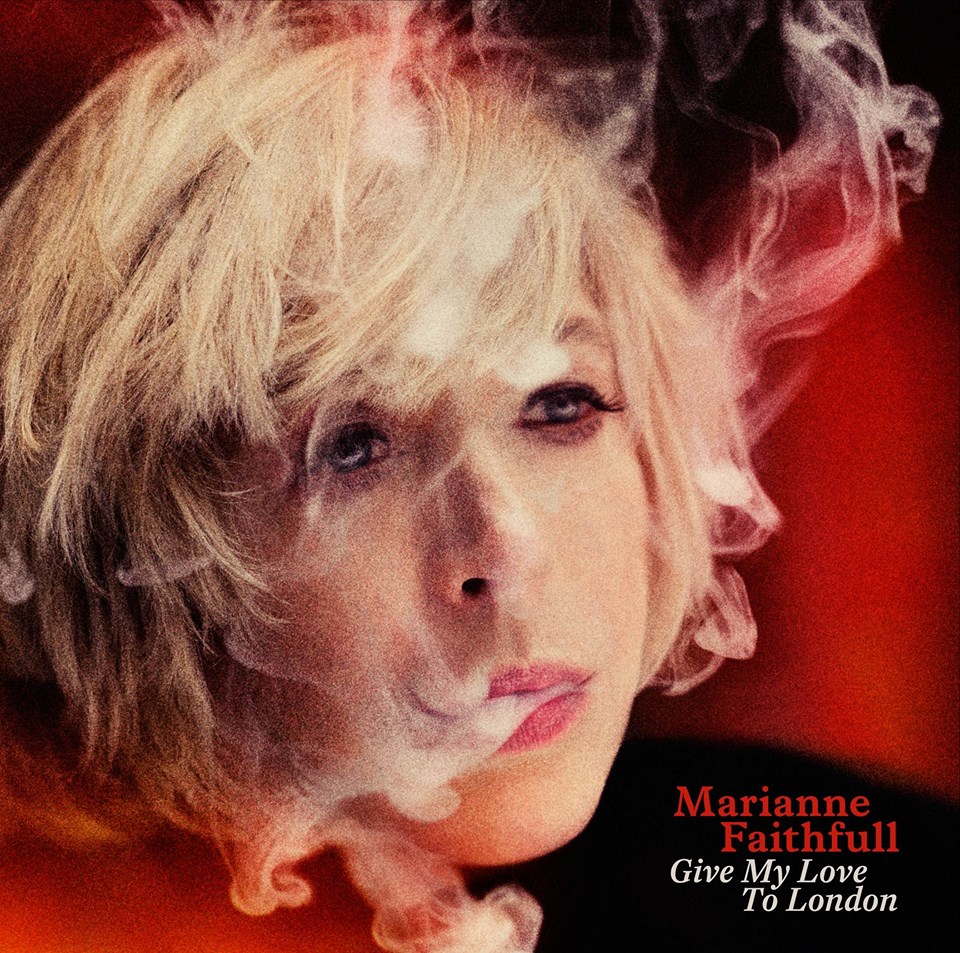 _
az október 7-én megjelenő fotóalbum borítója: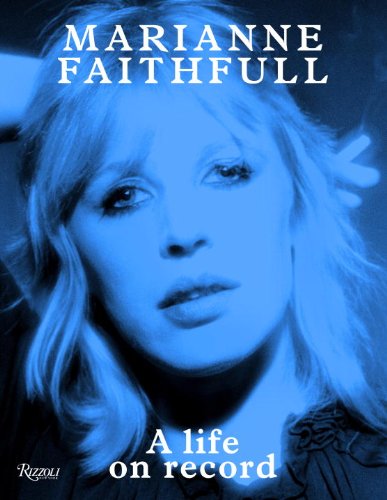 http://www.mariannefaithfull.org.uk
http://www.givemylovetolondon.com
a budapesti koncert a Művészetek Palotája honlapján:
http://mupa.hu/program/marianne-faithfull-2014-12-15_19-30-bbnh
az énekesnő legutóbbi magyarországi látogatásakor, 2007-ben készült interjúnk:
http://est.hu/cikk/46381/a_legjobb_szerep_nyilvanvaloan_az_ordoge_-_marianne_faithfull
Déri Zsolt 
FRISSÍTÉS 2: augusztus közepére érkezett egy videó is a Sparrows Will Singhez...
... és egy kisfilm is, melyben az énekesnő és stúdióbeli segédei (köztük a dalok keverésére felkért Flood) az új albumról mesélnek! 
további MusicPress-posztok a Facebookon és a Twitteren:
http://facebook.com/MusicPressBlog
http://twitter.com/MusicPressBlog