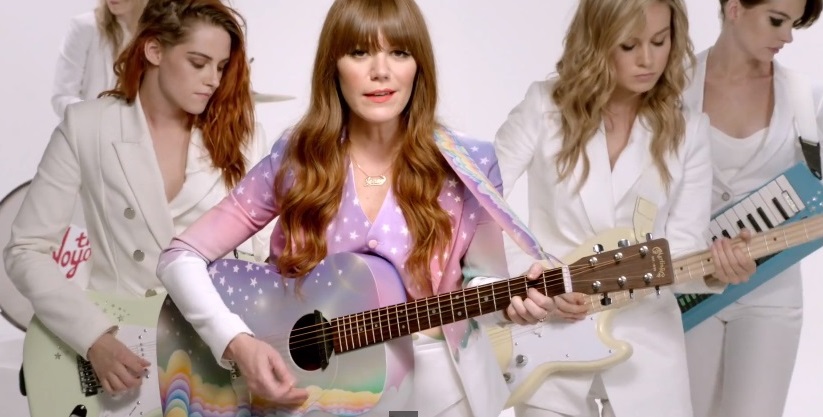 A 2011-ben feloszlott Rilo Kiley frontleánya, Jenny Lewis az utóbbi években a pasijával, Johnathan Rice-szal (a Jenny & Johnny duó tagjaként) és az újjáalakult Postal Service-szel zenélt, sőt még Eric Burdon társaságában is felvett egy duettet a True Blood tévésorozathoz. Az 1976-os születésű dalszerző-gitáros-énekesnő idén visszatér szólókarrierjéhez: a 2006-os Rabbit Fur Coat és a 2008-as Acid Tongue után július 28-án jelenik meg The Voyager címmel a harmadik Jenny Lewis-album, mely három szám kivételével Ryan Adams stúdiójában és produceri segédletével készült. Az első kislemezdalnak, a Just One Of The Guysnak speciel Beck a producere, és Jenny a saját rendezésű videoklipben a kísérőzenekarát olyan hollywoodi színésznőkkel játszatja el, mint Anne Hathaway, Kristen Stewart és Brie Larson (akik aztán bajszos férfi alteregójukként is bohóckodnak egy sort).
Jenny Lewis nem idegen az ő világukban sem, hiszen maga is színésznőként kezdte karrierjét: tévészerepei mellett Tobey Maguire és Leonardo DiCaprio társaságában is játszott kisebb filmekben (a klipben a doboknál szintén egy zenész-színésznőt látunk, Elvis Costello hű dobosának, Pete Thomasnak a lányát, Tennessee Thomast, aki az elmúlt évtizedben The Like nevű Los Angeles-i indie rock csajtriójával szerzett magának hírnevet, és Brie Larsonhoz hasonlóan szintén zenekari tag szerepben tűnt fel a Scott Pilgrim a világ ellen mozifilmben is).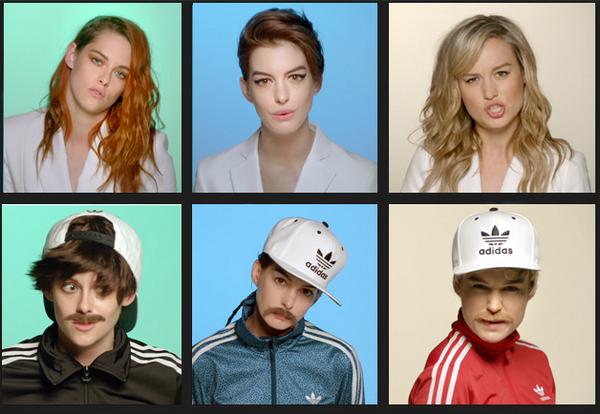 _
a megjelenés előtt álló The Voyager album címadó dala, melyben a First Aid Kit svéd folk-pop duó testvérpárja, Johanna és Klara Söderberg vokálozik:
az album dallistája és borítója:
Jenny Lewis: The Voyager (2014)
1. "Head Underwater"
2. "She's Not Me"
3. "Just One of the Guys"
4. "Slippery Slopes"
5. "Late Bloomer"
6. "You Can't Outrun 'Em"
7. "The New You"
8. "Aloha & the Three Johns"
9. "Love U Forever"
10. "The Voyager"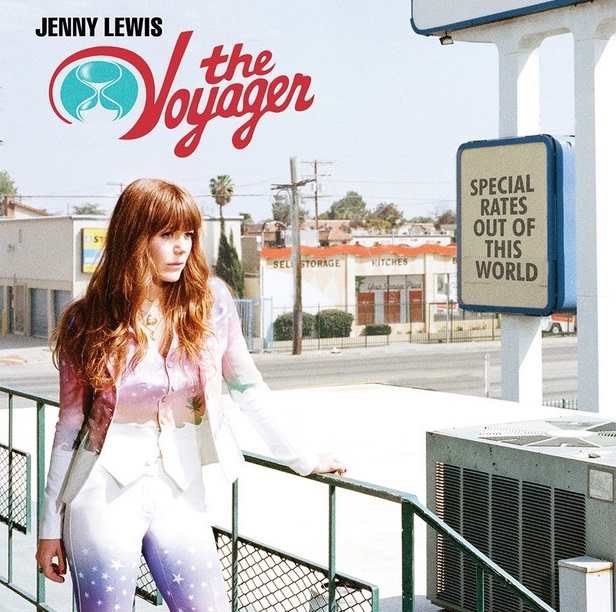 Déri Zsolt
további MusicPress-posztok a Facebookon és a Twitteren:
http://facebook.com/MusicPressBlog

http://twitter.com/MusicPressBlog