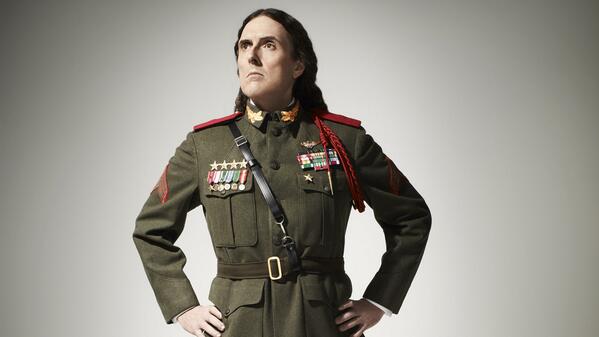 A leghíresebb amerikai popparodista, az 1959-es születésű "Weird Al" Yankovic több mint három évtizede dolgozik lankadatlanul és stabilan magas színvonalon. A védjegyszerű bongyor frizurát viselő zenész-komikusnak – aki legutóbb Nick Cave és Katy Perry társaságában szerepelt egy különleges feldolgozásprojektben – 2014-ben már a 14. albuma jelenik meg, épp ma, július 14-én (Amerikában 15-én), és ennek örömére mától kezdve nyolc napon át közzéteszi a Mandatory Fun címet viselő diktatúra-tematikájú lemezhez készült nyolc videót. Az első klip (a Pharrell-féle Happy ízléstelenség-paródiája Jack Black közreműködésével) már jött – és a következő egy hét során naponta bekerülnek ide a cikkbe frissítésként az újabbak.
Tacky (feat. Aisha Tyler, Margaret Cho, Eric Stonestreet, Kristen Schaal, Jack Black)
FRISSÍTÉSEK:
július 15-én a Robin Thicke-féle Blurred Lines nyelvlecke-paródiája kapott videót!
július 16-án a Royals című Lorde-sláger átiratához (Foil) jött egy alufóliázós klip, melyben a komikus-színész Patton Oswalt játssza a rendezőt!
17-én az Iggy Azalea/Charli XCX-féle Fancy paródiája (Handy) kapott videót!
július 18-án a Sports Song című saját szerzeményhez érkezett klip, rezesbandával!
július 19-én a lemez Pixies-stílusparódiája, a First World Problems következett, melyben Kim Deal helyén Amanda Palmer a női hang, a videót pedig egy másik híres mókamester, a zenei stílusparódiákban szintén gyakorlott Liam Lynch rendezte!
július 20-án egy saját szerzemény, a sztárkultuszhoz való vonzódáson élcelődő – és némileg a Southern Culture On The Skids nevű vicces amerikai rockzenekar hangzásában fogant – Lame Claim To Fame kapott klipet!
július 21-én a Mission Statement című Crosby, Stills & Nash- stílusparódia videója is megérkezett 'a nyolcrészes klipsorozat zárásaként!
"a cégcsoportban rejlő szinergiák"? "szinergiákat jobban érvényesítő szervezet"? ó, a kurva anyátokat! – avagy a szóhasználat, amit "Weird Al" Yankovic is ugyanúgy gyűlöl: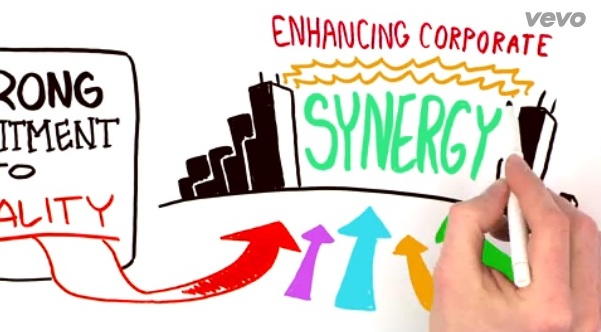 _
július 22-én estére kiderült, hogy "Weird Al" Yankovic életében először végre No.1 lett a lemezlistán, 32 éve aláírt szerződésének utolsó albumával – köszönhetően a Mandatory Fun lehengerlő internetes hadjáratának a nyolc nap alatt bemutatott nyolc videoklippel!

a dalszövegek itt olvashatók:
http://genius.com/albums/Weird-Al-Yankovic/Mandatory-Fun


"mindenkinek jól érezni magát, az kötelesség!"
– az album számlistája (zárójelben a kifigurázott dalokkal és előadókkal) és borítója:
"Weird Al" Yankovic: Madatory Fun (2014)
1. "Handy" (Iggy Azalea feat. Charli XCX: "Fancy") 2:56
2. "Lame Claim To Fame" 3:45 (Southern Culture On The Skids-stílusparódia)
3. "Foil" (Lorde: "Royals") 2:22
4. "Sports Song" 2:14
5. "Word Crimes" (Robin Thicke feat. T.I. & Pharrell Williams"Blurred Lines") 3:43
6. "My Own Eyes" 3:40 (Foo Fighters-stílusparódia)
7. "NOW That's What I Call Polka!" 4:06
    polka-medley az alábbi dalok részleteivel:
  -"Wrecking Ball" (Miley Cyrus)
  -"Pumped Up Kicks" (Foster The People)
  -"Best Song Ever" (One Direction)
  -"Gangnam Style" (Psy)
  -"Call Me Maybe" (Carly Rae Jepsen)
  -"Scream & Shout" (will.i.am feat, Britney Spears)
  -"Somebody That I Used To Know" (Gotye feat. Kimbra)
  -"Timber" (Pitbull feat. Kesha)
  -"Sexy And I Know It" (LMFAO)
  -"Thrift Shop" (Macklemore & Ryan Lewis feat. Wanz)
  -"Get Lucky" (Daft Punk feat. Pharrell Williams)
8. "Mission Statement" 4:28 (Crosby, Stills & Nash-stílusparódia)
9. "Inactive" (Imagine Dragons:"Radioactive") 2:56
10. "First World Problems" 3:13 (Pixies-stílusparódia)
11. "Tacky" (Pharrell Williams: "Happy") 2:53
12. "Jackson Park Express" 9:05 (Cat Stevens-stílusparódia)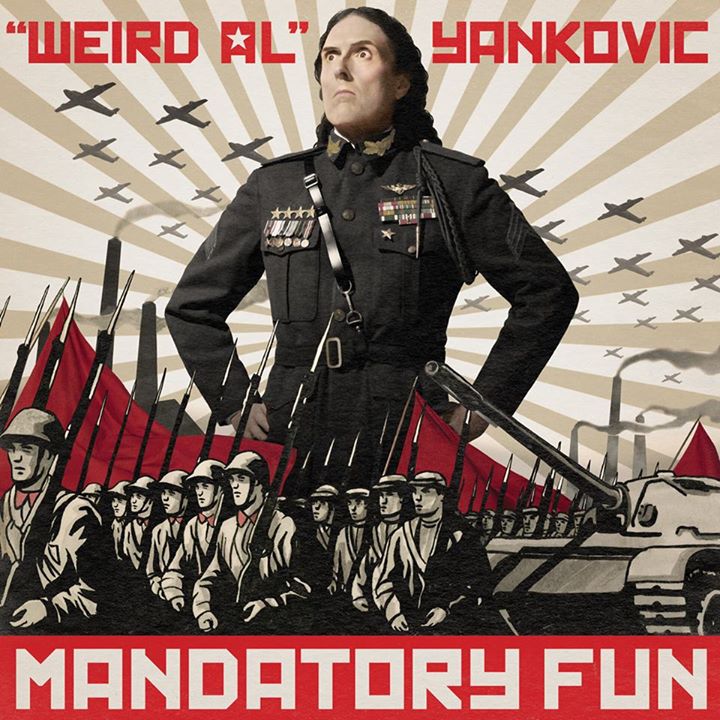 _
Déri Zsolt
további MusicPress-posztok a Facebookon és a Twitteren:
http://facebook.com/MusicPressBlog
http://twitter.com/MusicPressBlog