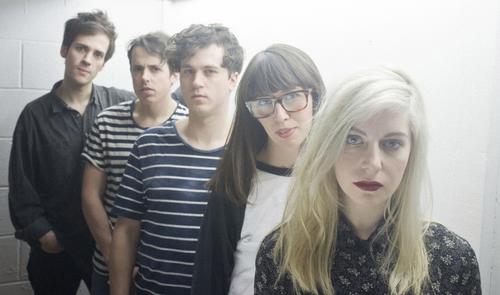 "A tampon-rock referenciák lehet, hogy örök átokként nehezednek majd ránk, de kit érdekel" – mondja a torontói Alvvays (w helyett két v-vel) vezére, a húszas évei közepén járó Molly Rankin dalszerző-gitáros-énekesnő, akinek már saját neve is referencia, hiszen Kanada egyik híres zenészcsaládjának legfiatalabb sarja. A kelta folkos dalaival milliós eladású sztárzenekarrá lett Rankin Family néhai hegedűs-billentyűsének, a 2000-ben negyvenévesen autóbalesetben elhunyt John Morris Rankinnek a lánya már tinédzserként apja nyomdokaiba lépett a családi együttes 2007-es albumára és turnéjára beugorva, majd 2010-ben egy hatszámos szólólemezt is kiadott (a szellemes című SHE EP borítóján birkák fotója segítette a szójáték megértését), míg végül a country-folk hatásoktól eltávolodva egy indie rock zenekar élén találta meg igazi hangzását.
Az Alvvays (melyben Molly gyermekkori barátnője, Kerri Maclellan a billentyűs) leginkább a nyolcvanas évek második felének csilingelő brit gitárzenéjét juttathatja az eszünkbe, de a C86-os színtér, a Primitives vagy a Teenage Fanclub (a kilencvenes években indult skótok közül a Camera Obscura vagy a Belle And Sebastian) mellett olyan mai amerikai referenciák is kínálják magukat, mint például a Cults, a Best Coast vagy a Magnetic Fields. A veterán hangmérnök-producer John Agnello (Dinosaur Jr, Sonic Youth, The Hold Steady, Kurt Vile) és a Holy Fuck-tag Graham Walsh segédletével elkészült címnélküli bemutatkozó album egy angol független kiadónál, a Transgressive Recordsnál jön ki július 21-én, de – pár órával az NPR-premier után – itt a MusicPress blogon már meghallgatható megjelenés előtt.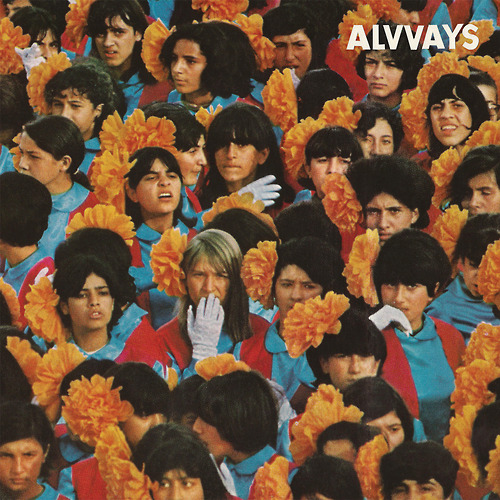 FRISSÍTÉS: az album a YouTube-on!
1. Adult Diversion
2. Archie, Marry Me
3. Ones Who Love You
4. Next Of Kin
5. Party Police
6. The Agency Group
7. Dives
8. Atop A Cake
9. Red Planet

az Adult Diversion kislemezdal klipje még 2013 őszéről:

Molly 2010-ben még barna hajjal, szóló-EP-jének Way Home című dalával:

Kerri és Molly már kiskorukban is zenéltek együtt: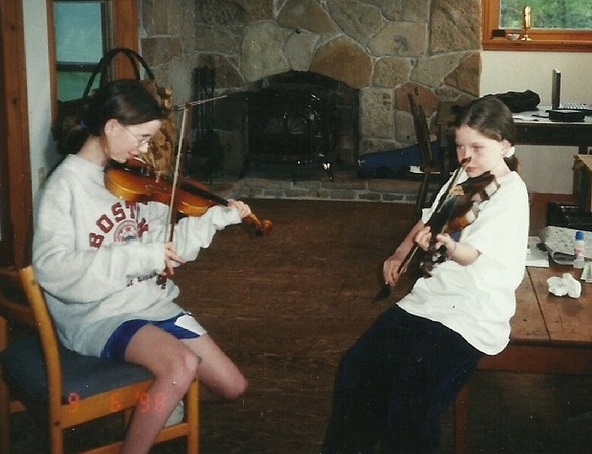 Déri Zsolt
FRISSÍTÉS 2: július 30-án az Archie, Marry Me című dal klipje is megérkezett!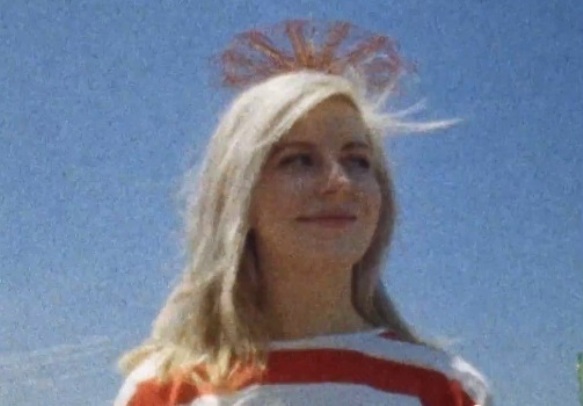 _
FRISSÍTÉS 3: a Next Of Kin című dal szeptemberben közzétett videója!
további MusicPress-posztok a Facebookon és a Twitteren:
http://facebook.com/MusicPressBlog
http://twitter.com/MusicPressBlog