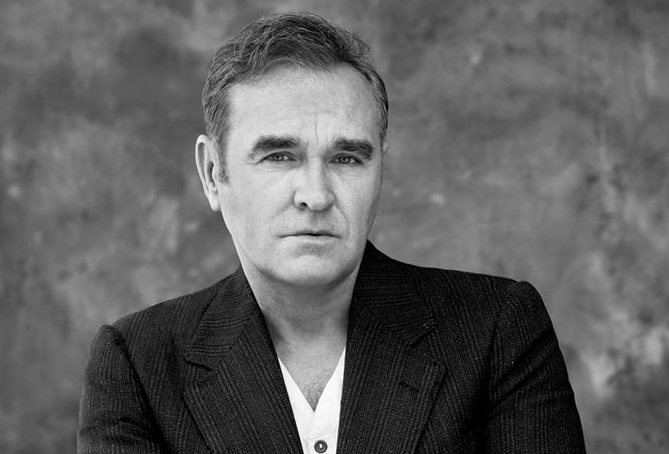 A Smiths egykori dalnokának, Morrissey-nak a július 14-én boltokba kerülő World Peace Is None Of Your Business albumáról a két hónapja bemutatott címadó dal óta már az Istanbul, Earth Is The Loneliest Planet és The Bullfighter Dies című számokat is hallhattuk (sőt spoken word videók is kaptunk hozzájuk olyan női ikonok közreműködésével, mint Nancy Sinatra, vagy Pamela Anderson), ám most végre megérkezett a teljes lemezanyag!
Igazából már tegnap megérkezett, de az NPR oldalán közzétett hivatalos stream csak az Egyesült Államokban elérhető (később lett belőle az Egyesült Királyságban, Ausztráliában és Németországban is egy-egy regionális verzió) – ám a MusicPress végül mégiscsak talált egy kiskaput, hogy itt a blogon is meghallgatható legyen megjelenés előtt ez az izgalmas és sokszínű új album!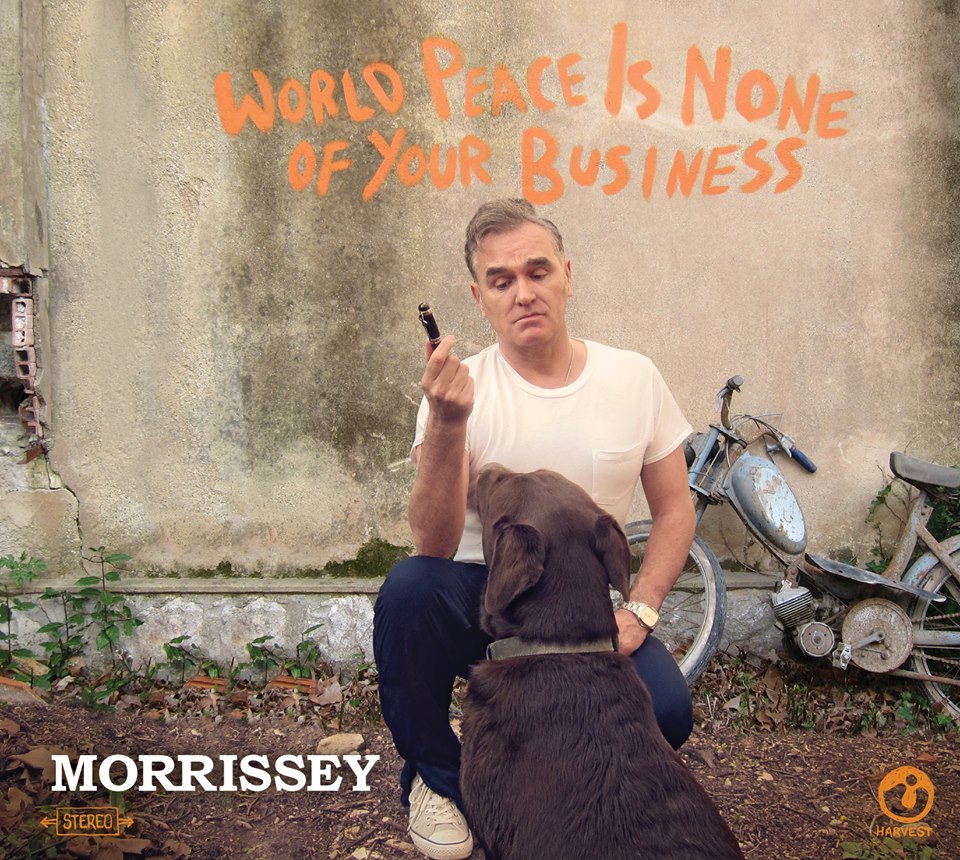 1. "World Peace Is None Of Your Business" 4:21
2. "Neal Cassady Drops Dead" 4:02
3. "I'm Not A Man" 7:50
4. "Istanbul" 4:40
5. "Earth Is The Loneliest Planet" 3:38
6. "Staircase At The University" 5:30
7. "The Bullfighter Dies" 2:05
8. "Kiss Me A Lot" 4:03
9. "Smiler With Knife" 5:13
10. "Kick The Bride Down The Aisle" 5:18
11. "Mountjoy" 5:08
12. "Oboe Concerto" 4:07 
http://worldpeaceisnoneofyourbusiness.com
Déri Zsolt
FRISSÍTÉS: az album a YouTube-on deluxe kiadás bónuszdalaival együtt!
01. World Peace Is None Of Your Business
02. Neal Cassidy Drops Dead
03. I'm Not A Man
04. Istanbul
05. Earth Is The Loneliest Planet
06. Staircase At The University
07. The Bullfighter Dies
08. Kiss Me Alot
09. Smiler With Knife
10. Kick The Bride Down The Aisle
11. Mountjoy
12. Oboe Concerto

13. Scandinavia
14. One Of Our Own
15. Drag the River
16. Forgive Someone
17. Julie In The Weeds
18. Art Hounds
további MusicPress-posztok a Facebookon és a Twitteren:
http://facebook.com/MusicPressBlog
http://twitter.com/MusicPressBlog