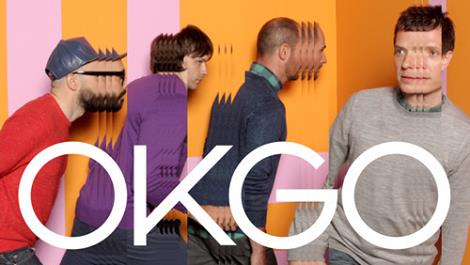 Az amerikai OK Go együttes tagjai, az aprólékosan koreografált ötletgazdag csodavideók királyai miután a 2010 elején kiadott Of The Blue Colour Of The Sky albumról minden bőrt lehúztak tizenvalahány(!) klippel, 2014-ben új lemezzel állnak elő. A Hungry Ghosts ugyan csak októberben jelenik meg, de már itt van hozzá The Writing's On The Wall címmel az első beharangozó klipdal, mely optikai csalódások trükkjeivel operál, de csalódást ezúttal sem okoz – ugyanolyan briliáns, mint a korábbiak. Ezt most maga Damian Kulash frontember rendezte, Aaron Duffy és Bob Partington segédletével.
a közösségi finanszírozással megjelenő új album PledgeMusic-oldala:
http://www.pledgemusic.com/projects/okgo/
Déri Zsolt
FRISSÍTÉS: a klippremierhez kapcsolódva közzétett Upside Down című négyszámos EP, melynek dalai az őszi albumon is szerepelnek majd!
további MusicPress-posztok a Facebookon és a Twitteren:
http://facebook.com/MusicPressBlog
http://twitter.com/MusicPressBlog