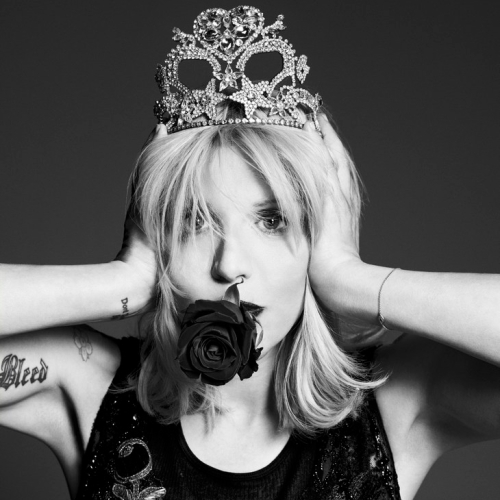 Courtney Love az elmúlt egy hónapban a Soaked In Bleach című Kurt Cobain-film és a Nirvana együttes Rock And Roll Hall Of Fame-beiktatása kapcsán, illetve saját hajdani zenekarának, a Hole-nak a tervezett újjáalakításával és a Live Through This című Hole-csúcsalbum 20 éves jubileumával került a hírekbe, de most végre egy új dalt is kapunk tőle: a közelgő nagy-britanniai koncertjeihez igazítva május 4-én megjelentet egy kislemezt a You Know My Name és Wedding Day című szerzeményekkel, melyek közül az elsőt már közzé is tette.
Ez több mint tíz év óta az első hivatalos szólódala, mivel 2004-es America's Sweetheart című első szólóalbuma után elkövette azt a balgaságot, hogy következő lemezét, a nagy nehézségek árán elkészült 2010-es Nobody's Daughtert már a Hole zenekarnév alatt jelentette (és turnéztatta) meg, noha kísérőzenészei közt senki nem szerepelt a hajdani tagságból (ezt különösen a társalapító és meghatározó zeneszerzőtárs Eric Erlandson szólógitáros nehezményezte, aki nélkül nincs értelme Hole-ról beszélni).

Courtney Love legutóbbi közreműködése, a Fall Out Boy együttes 2013-as Save Rock And Roll albumának Rat A Tat című dalában, mely a lemezhez forgatott klipsorozat részeként 2014 márciusában kapott videót:
a Hole név alatt kiadott 2010-es Nobody's Daughter album egyetlen videoklipje a Samantha című dalhoz készült, de végül csak ebben a befejezetlen formában került közönség elé 2011-ben:
Courtney Love szólókarrierjének egyetlen hivatalos videoklipje, a 2004-es Mono:

a 2014-es brit turné plakátja: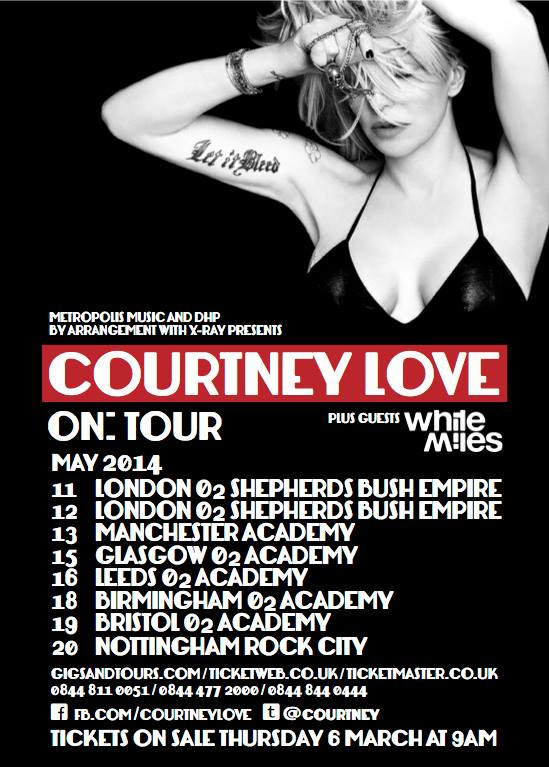 http://twitter.com/courtney
http://facebook.com/courtneylove

Déri Zsolt
FRISSÍTÉS: a You Know My Name-hez május 6-án videoklip is érkezett, melyet egy budapesti születésű, de már San Franciscóban diplomázott képzőművész-filmes, Maximilla Lukacs rendezett, aki korábban Joanna Newsomnak, a Cardigans-énekesnő Nina Perssonnak és Jack White volt feleségének, Karen Elsonnak is forgatott videókat!
kisfilmek a klipforgatásról:
Courtney és Maximilla a forgatáson: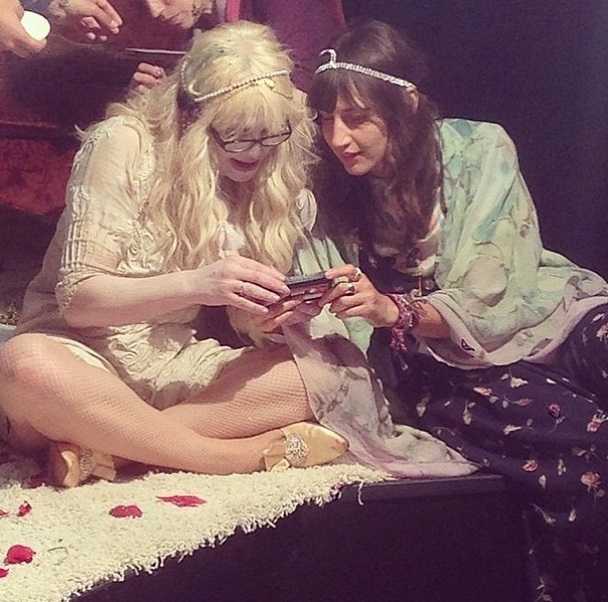 további MusicPress-posztok a Facebookon és a Twitteren:
http://facebook.com/MusicPressBlog
http://twitter.com/MusicPressBlog