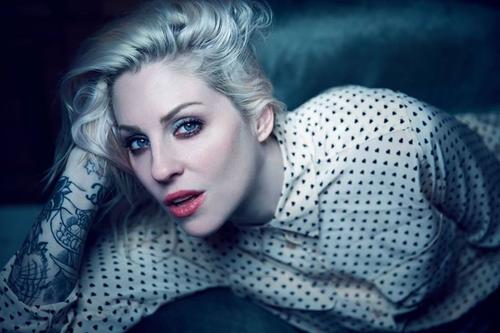 Az idei Sziget Fesztivál 0. napján, augusztus 12-én a Queens Of The Stone Age előtt fellép Josh Homme felesége és gyermekeinek anyja, az ausztrál születésű dalszerző-gitáros-énekesnő Brody Dalle is, aki a Distillers és Spinnerette együttesek élén készített lemezei után most 35 évesen adja ki első szólóalbumát Diploid Love címmel. A 2012 ősze óta várt lemezt a Garbage énekesnőjével, Shirley Mansonnal közös Meet The Foetus / Oh The Joy és annak kéttételes videoklipje után már további dalok is beharangozták (Parties For Prostitutes, Don't Mess With Me), de a mai NPR-albumpremier hallatán örömmel konstatálhatjuk, hogy a teljes anyag a várakozásoknál is erősebb lett. Az április 28-án megjelenő Brody Dalle-szólóalbum – melyen Shirley mellett Emily Kokal gitáros-énekesnő (Warpaint), Jessy Greene hegedűs (Sound City Players), Nick Valensi gitáros (The Strokes), Hayden Scott dobos (AWOLNATION) és persze a QOTSA köreiből Michael Shuman basszista és a multiinstrumentalista-producer Alain Johannes is közreműködik – itt már megjelenés előtt végighallgatható.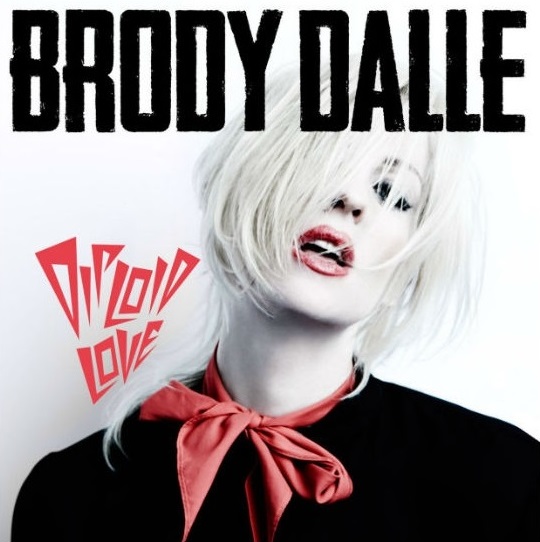 FRISSÍTÉS: az album az alábbi lejátszón dalonként is hallgatható!
1. "Rat Race"
2. "Underworld"
3. "Don't Mess With Me" 
4. "Dressed In Dreams"
5. "Carry On"
6. "Meet The Foetus/Oh The Joy" 
7. "I Don't Need Your Love"
8. "Blood In Gutters"
9. "Parties For Prostitutes"

Brody első szólókoncertje 2014. február 16-án a Long Beach-i Alex's Bar színpadán:
Rat Race
Don't Mess With Me
Meet The Foetus
Die On A Rope (The Distillers)
Dismantle Me (The Distillers)
Dressed In Dreams
Blood In Gutters 
Ghetto Love (Spinnerette)
Sick Of It All (The Distillers)
Sing Sing Death House (The Distillers) 
Bullet And The Bullseye (The Distillers) 
Coral Fang (The Distillers)
Underworld

Brody és idősebbik gyermeke, a nyolcéves Camille Harley Joan Homme: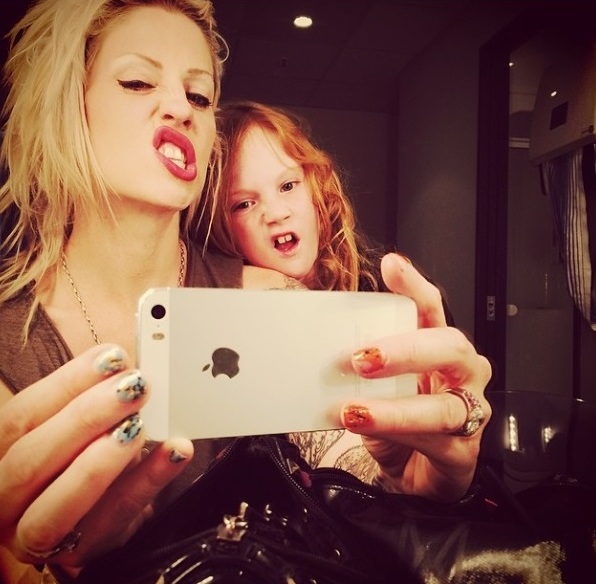 Déri Zsolt
FRISSÍTÉS 2: a Record Store Day alkalmából április 19-én megjelent Garbage-kislemezen is található egy Brody/Shirley-duett, a Girls Talk című dal, bár ez eredetileg még 2007-ben született!
FRISSÍTÉS 3: a közös dalhoz május 5-én videoklip is jött, melyet a Garbage sztárproducer-dobosa, Butch Vig vett fel a kamerájával!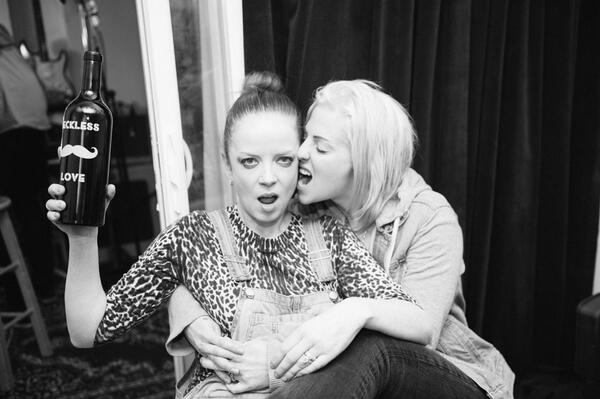 _
további MusicPress-posztok a Facebookon és a Twitteren:
http://facebook.com/MusicPressBlog
http://twitter.com/MusicPressBlog