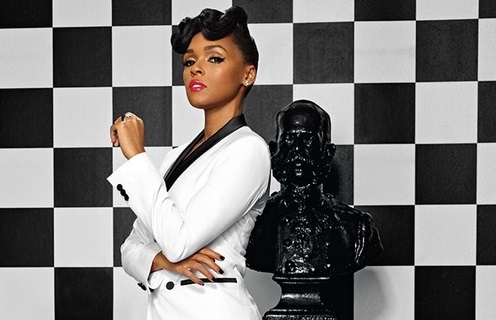 A tűzrőlpattant 28 éves amerikai soul-pop dalszerző-énekesnő Janelle Monáe már régebben is örömmel beiktatott koncertprogramjába feldolgozásokat Prince-től vagy Michael Jacksontól, de a 2013 legjobb lemezei közé tartozó The Electric Lady című új albuma népszerűsítése mellett is jut ideje efféle átiratokra. Most például egy hónap leforgása alatt két legendás angol dalszerző-énekes egy-egy nagy slágerét is magáévá tette szinti-funkos kísérettel: a néhai Robert Palmer (1949–2003) Simply Irresistible című 1988-as dalát március elején az Oscar-díjkiosztó vörös szőnyeges bevonulásához énekelte fel az E! csatorna felkérésére, a ma közzétett David Bowie-átdolgozás az 1977-es "Heroes" -ból pedig a Pepsi aktuális Now Is What You Make It reklámkampányához készült, a június-júliusi brazil labdarúgó-világbajnokság elé (van hozzá egy interaktív videó is, melyet Rio de Janeiróban forgattak sztárfocistákkal).

a márciusi Robert Palmer-feldolgozás...
...és a ma közzétett David Bowie-átirat:
itt a "Heroes"  feldolgozást tartalmazó Pepsi-reklámfilm Janelle-lel és a focistákkal...
.. a videó interaktív verziója pedig itt próbálható ki:
http://www.Pepsi.com/FutbolNow

Janelle egy 2009-es Of Montreal-koncerten egy másik híres Bowie-dal, az 1972-es Moonage Daydream feldolgozását is elénekelte, Kevin Barnesszal duettben::
Déri Zsolt
FRISSÍTÉS: május 12-én a "Heroes" című Bowie-feldolgozáshoz videoklip is jött!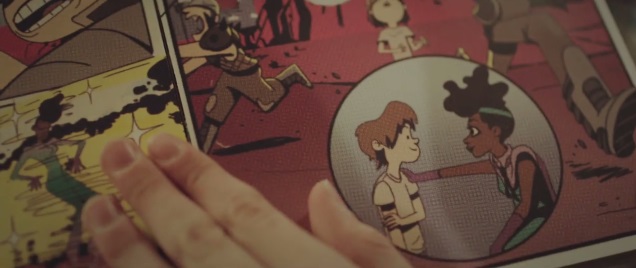 FRISSÍTÉS 2: június 11-én Janelle Monáe élőben is előadta Bowie-feldolgozását David Letterman műsorában!
további MusicPress-posztok a Facebookon és a Twitteren:
http://facebook.com/MusicPressBlog
http://twitter.com/MusicPressBlog