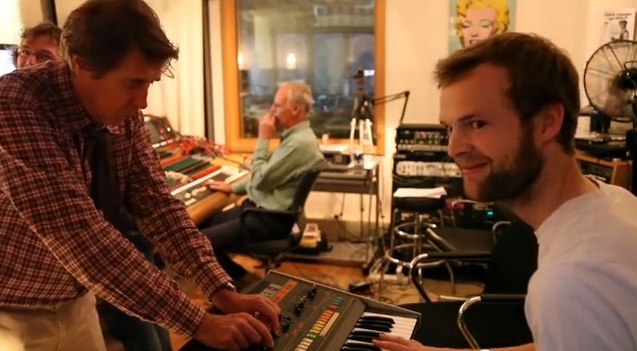 A diszkó revival norvég DJ-producer-remixer sztárja, Todd Terje (született: Terje Olsen, 1981) már régóta adós egy albummal közönségének, és ezt a lemezcímben is jelzi: a több mint két évvel ezelőtti Inspector Norse sláger után végre itt az It's Album Time! A végig remek szórakozást nyújtó lemezen egy neves vendégénekes is akad Bryan Ferry személyében, akinek az elmúlt pár évben már három szerzeménye, a 2010-es Alphaville , az 1985-ös Don't Stop The Dance és a Roxy Music-időkből való 1975-ös Love Is The Drug is kapott egy-egy pazar remixet Terjétől – most is csak azt sajnálhatjuk, hogy nem egy új kompozíciót, hanem egy feldolgozást hallhatunk a párostól: a néhai angol dalszerző-énekes Robert Palmer (1949–2003) egyik slágerének, az 1980-as Johnny And Marynek a belassított átiratát. Az április 7-én megjelenő első Todd Terje-album az NPR oldalán tartott premier után pár órával már itt a MusicPress blogon is meghallgatható.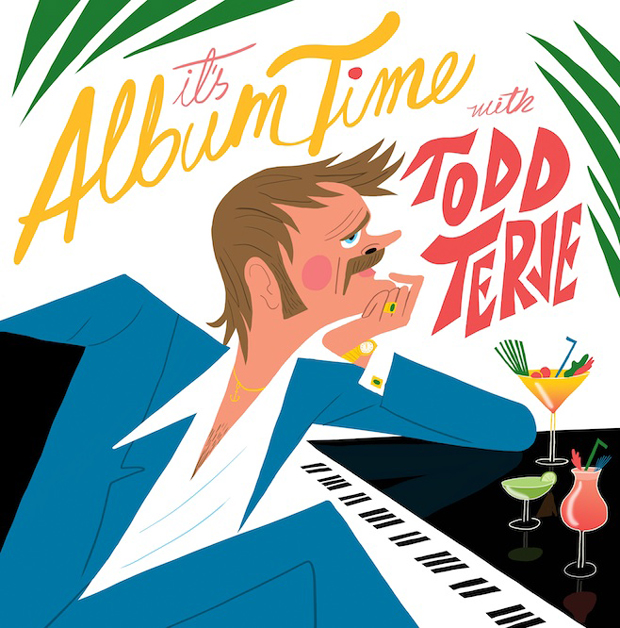 FRISSÍTÉS: az album a YouTube-on!
1. "Intro (It's Album Time)"
2. "Leisure Suit Preben"
3. "Preben Goes To Acapulco"
4. "Svensk Sas"
5. "Strandbar"
6. "Delorean Dynamite"
7. "Johnny And Mary" (feat. Bryan Ferry)
8. "Alfonso Muskedunder"
9. "Swing Star Part I"
10. "Swing Star Part II"
11. "Oh Joy"
12. "Inspector Norse"
az Inspector Norse 2012-es klipje:
Todd Terje 2012 augusztusában Bryan Ferry stúdiójában:
a Love Is The Drug című 1975-ös Roxy Music-sláger Todd Terje Disco Dub verziója:
Todd Terje-remixek az Alphaville és Don't Stop The Dance című Ferry-dalokhoz...

ráadásként itt a Johnny And Mary 1980-as eredetije Robert Palmertől:
Déri Zsolt
FRISSÍTÉS: április 11-én a Leisure Suit Preben című számhoz érkezett egy klip!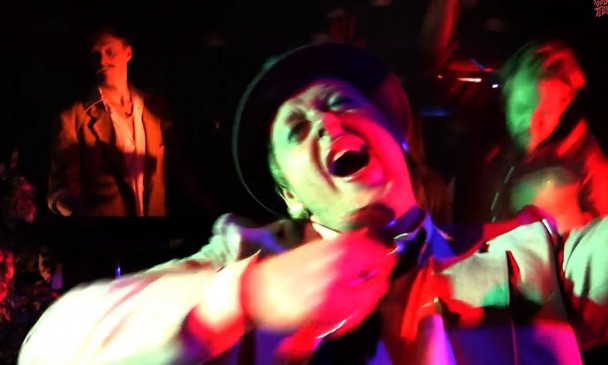 _
további MusicPress-posztok a Facebookon és a Twitteren:
http://facebook.com/MusicPressBlog
http://twitter.com/MusicPressBlog