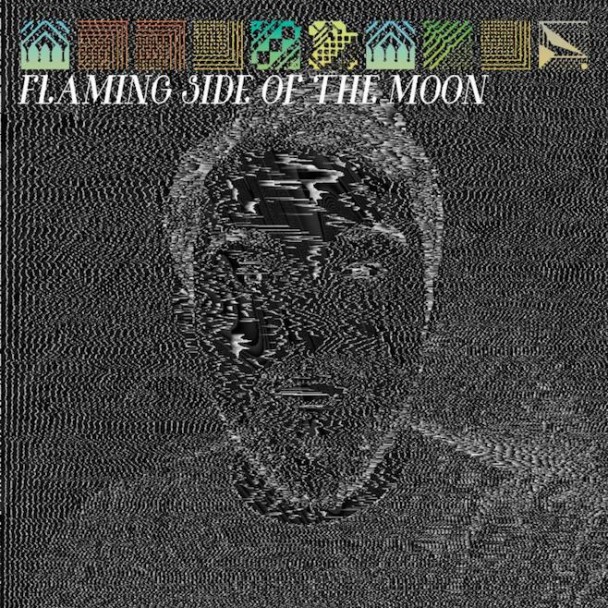 A Flaming Lipsről pár hete tudjuk, hogy az elmúlt évek folyamán zenészhaverokkal közösen rögzített komplett Pink Floyd-, King Crimson- és Stone Roses-feldolgozásalbumok sorában a Beatles-féle Sgt. Pepper's Lonely Hearts Club Band teljes anyagának átiratát is elkészítik (olyan vendégekkel, mint Miley Cyrus, a Foxygen és az MGMT tagjai), de most kiderült, hogy Wayne Coyne-ék a sorozat első darabjához visszakanyarodva egy újabb The Dark Side Of The Moon lemezt is felvettek: a pár órája közzétett Flaming Side Of The Moon arra készült, hogy az 1973-as Pink Floyd-albumot kiegészítse, és a rajongók a két lemezanyagot egy időben, egymással tökéletes szinkronban hallgassák (sőt akár még a meglepő szerkezeti és hangulati egyezéseket mutató Óz, a csodák csodája című 1939-es hollywoodi filmet is nézhessék hozzá). A Flaming Lips már korábban is kísérletezett az egyszerre való lejátszásban rejlő plusz pszichedéliával (a négy CD-re szétválasztva kiadott 1997-es Zaireeka album vagy a 12 hangsávban közzétett Two Blobs Fucking című 2011-es dal esetében), de egy másik előadó már meglévő művéhez ilyen komplex komplementert komponálni – hatványozott meglepetés.
a teljes 1973-as Pink Floyd-nagylemez az Óz, a csodák csodája képeihez igazítva...
Wayne Coyne-ék egy 1999-es Óz/Pink Floyd-tisztelgése egy rádióműsorban:
a Flaming Lips teljes 2009-es The Dark Side Of The Moon feldolgozásalbuma, melyen Wayne unokaöccsének, Dennis Coyne-nak a Stardeath And White Dwarfs együttese, illetve Peaches és Henry Rollins is közreműködött:
1. "Speak To Me/Breathe" (featuring Henry Rollins and Peaches) 0:00 - 5:19
2. "On The Run" (featuring Henry Rollins) 5:20 - 9:14
3. "Time/Breathe (Reprise)" 9:14 - 14:11
4. "The Great Gig In The Sky" (featuring Henry Rollins and Peaches) 14:12 - 18:09
5. "Money" (featuring Henry Rollins) 18:10 - 23:40
6. "Us And Them" (featuring Henry Rollins) 23:41 - 31:26
7. "Any Colour You Like" 31:27 - 34:09
8. "Brain Damage" (featuring Henry Rollins) 34:10 - 38:53
9. "Eclipse" (featuring Henry Rollins) 38:54 -

a teljes tegnapi sajtóközlemény:
March, 31st 2014 – (Burbank, CA.)
THE FLAMING LIPS continue to explore the rich world of PINK FLOYD with their new digital release, FLAMING SIDE OF THE MOON.
Designed as an immersive companion piece to the original 1973 album, DARK SIDE OF THE MOON, listeners are encouraged to listen to the new LIPS album while listening to DARK SIDE at the same time. FLAMING SIDE OF THE MOON was also carefully crafted to sync up perfectly with the 1939 film, THE WIZARD OF OZ. For ideal listening conditions, fans are encouraged to seek out the original Alan Parsons' engineered quadraphonic LP mix of DARK SIDE, but it will work with the album on any format. Available now through all participating digital outlets.
A limited edition 100 vinyl copies will be distributed to friends and family of THE FLAMING LIPS.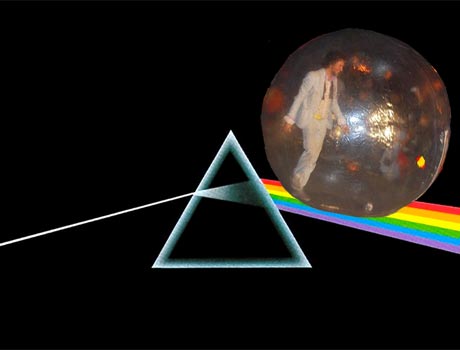 Déri Zsolt
FRISSÍTÉS: április 1-jén kiderült, hogy az egész Flaming Side Of The Moon projekt (melynek élő felvételéről egy teljes 43 perces stúdióvideót is közzétettek) a Funny Or Die oldallal közös áprilisi tréfa(sorozat) része volt!
további MusicPress-posztok a Facebookon és a Twitteren:
http://facebook.com/MusicPressBlog
http://twitter.com/MusicPressBlog