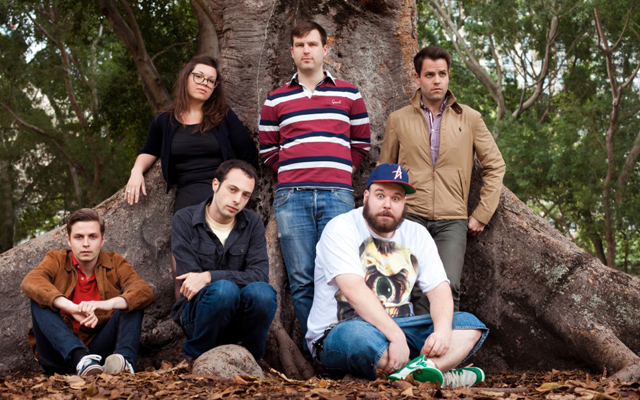 A MusicPress kedvenc punkzenekara, a torontói Fucked Up egy hete már szerepelt itt júniusra várható Glass Boys című negyedik stúdióalbumának beharangozó dalával, a Paper The House-zal, de már abban a múlt heti cikkben is szóba került, hogy Damian Abraham együttese az album előtt még egy másik lemezt is megjelentet: a Year Of The Dragon EP a tizenvalahány perces kísérleti számokra épülő Zodiac Series maxisorozat hatodik darabja a 2006-os Year Of The Dog, a 2008-as Year Of The Pig, a 2009-es Year Of The Rat, a 2010-es Year Of The Ox és a Jim Jarmusch-sal közösen felvett 2012-es Year Of The Tiger után (a széria mostanra már jól elcsúszott a kínai horoszkóp adott évétől, hiszen a Sárkány éve 2012-ben volt). Az új maxi single csak április 22-én került piacra (B-oldalán a torontói hardcore punk színtér két 1977-es klasszikusának hűséges feldolgozásával), de a Year Of The Dragon című 18 perces kompozíció már a mai napon felkerült a netre – és alatta meghallgathatók a Zodiákus-sorozat korábbi darabjai is.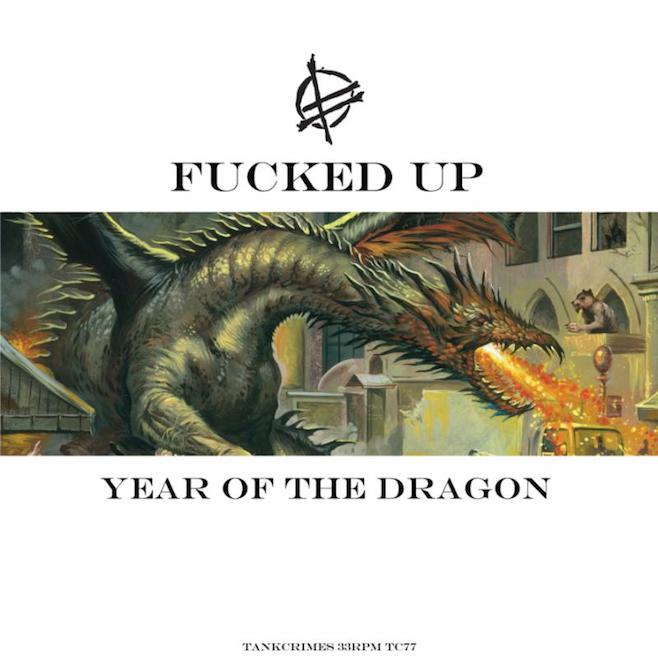 a Zodiac Series korábbi számai ezen a 2012-es lejátszón meghallgathatók:
a Year Of The Dragon élő előadása 2013 szeptemberéből:

a Year Of The Dragon egyik B-oldalas száma a szintén torontói Cardboard Brains együttes 1977-es I Wanna Be A Yank című dalának Fucked Up-feldolgozása lesz, mely a Have You Seen My Mind válogatáson már hallható volt...
...az EP másik B-odalalas száma pedig a szintén torontói The Ugly együttes szintén 1977-es kulcsdalának, a Disordernek a feldolgozása, amit a Fucked Up-tagok már ezen a tavalyi videón is bemutattak:
Déri Zsolt
további MusicPress-posztok a Facebookon és a Twitteren:
http://facebook.com/MusicPressBlog
http://twitter.com/MusicPressBlog