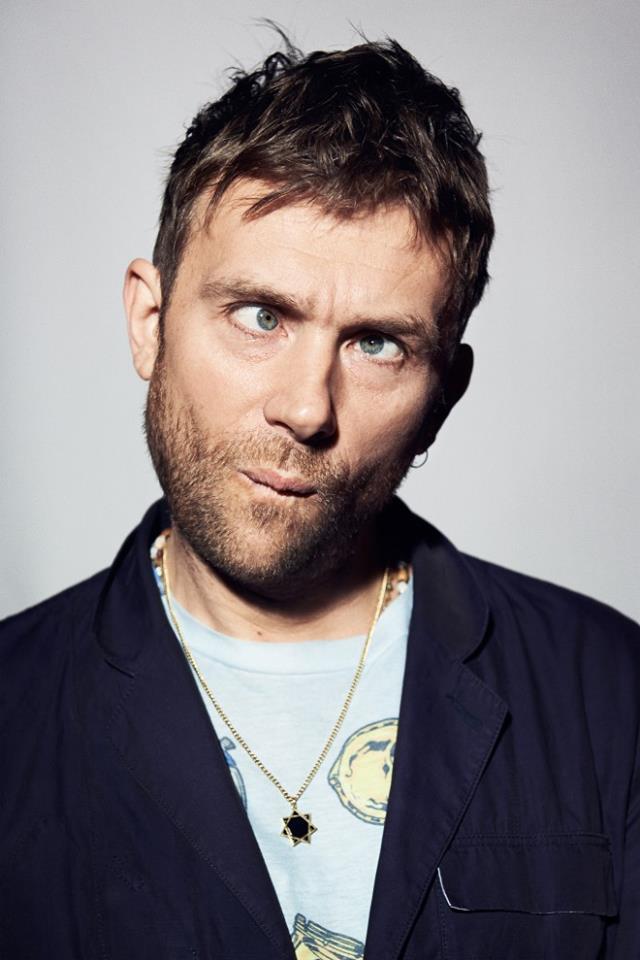 A Blur-főnök Damon Albarn vasárnap ünnepelte 46. születésnapját, és az azóta eltelt két napban két szám stúdiófelvétele is megérkezett április 28-ra várható első szólóalbumáról: az Everyday Robots és Lonely Press Play klipdalokkal beharangozott nagylemezről hétfőn a Heavy Seas Of Love című Brian Eno-kollaborációhoz jött meg a csonkítatlan audiovízjel-mentes verzió és egy pazar kislemezborító, most pedig már a Mr. Tembo című szerzemény végleges formáját is hallhatjuk, s bár ezt még nem hirdették meg single-ként, az amerikai Warner kiadó oldalán ehhez is van lemezborító, egy kiselefánt fotójával! A képválasztás nem véletlen, a tembo szuahéli nyelven elefántot jelent, és Albarn egy tanzániai látogatása során egy árva elefántbébinek írta és énekelte először el ezt a dalt. "Hogy őszinte legyek, mikor elénekeltem az elefántnak, összeszarta magát. Mivel tejjel táplálták, ezért fehér színű elefántbébi-kaka jött belőle" – idézte fel az énekes az emlékezetes ősbemutatót.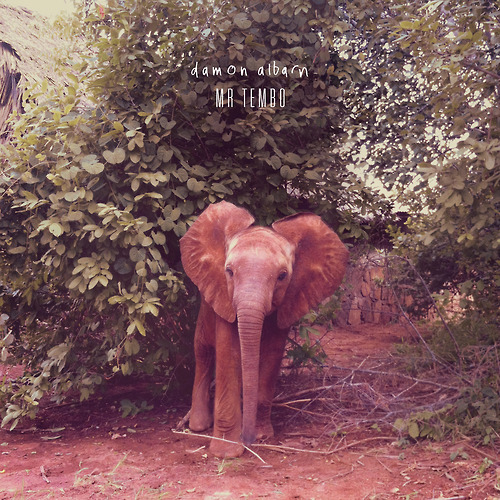 a dal élő előadása a South By Southwest fesztiválon és Jimmy Kimmel műsorában:

Damon Albarn még a múlt héten egy másik felvételt is bemutatott a közelgő albumról: március 20-án a brit Xfm rádió adásában játszotta le az önéletrajzi ihletésű (1976-tól a kilencvenes évekig több konkrét eseményre évszámmal együtt is hivatkozó) Hollow Ponds című dal stúdióverzióját, mely április 19-én a Record Store Day alkalmából a Lonely Press Play-jel együtt egy dupla A-oldalas vinyl kislemezen is megjelenik 
– a Hollow Ponds rádiópremierjének felvétele itt letölthető!
a dal élő előadása egy februári manchesteri koncerten:
http://www.damonalbarnmusic.com
Déri Zsolt
FRISSÍTÉS: március 31-én Damon Albarn a FACT magazin oldalán közzétett (a kis nyílra kattintva letölthető) mixében egy demófelvétel mellett az album You And Me című dalának stúdióverzióját is bemutatta – itt 33:45-től!
01. Joaquin Phoenix, Intro; Dog Harp Fireworks
02. Erykah Badu, 'Strawberry Incense'
03. The Guinness Cassanovas, 'Stormy'
04. Matias Aguayo, 'El Sucu Tucu'
05. Damon Albarn, 'Electric Demo'
06. East Side Symphony, 'Hot Pants Road'
07. Henry Mancini, 'Lujon'
08. Prince Charles and The City Beat Band, 'Cash (Money)'
09. K Frimpong And His Cubanos Fiesta, 'Kyenkyen Bi Adi M'awu'
10. Holly Golightly And The Greenhornes, 'There Is An End'
11. The Great Beauty soundtrack
12. Dengue Fever, 'One Thousand Tears Of A Taratula'
13. Mulatu Astatke, 'Yegell'e Teleta (My Own Memory)'
14. 2 Pac And Friends, 'California Love'
15. Damon Albarn, 'You And Me'
16. The Man in the Rain Coat soundtrack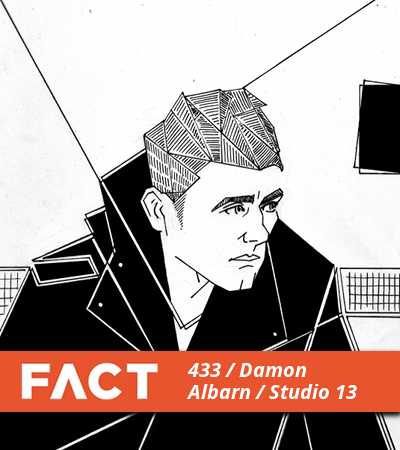 _
további MusicPress-posztok a Facebookon és a Twitteren:
http://facebook.com/MusicPressBlog
http://twitter.com/MusicPressBlog