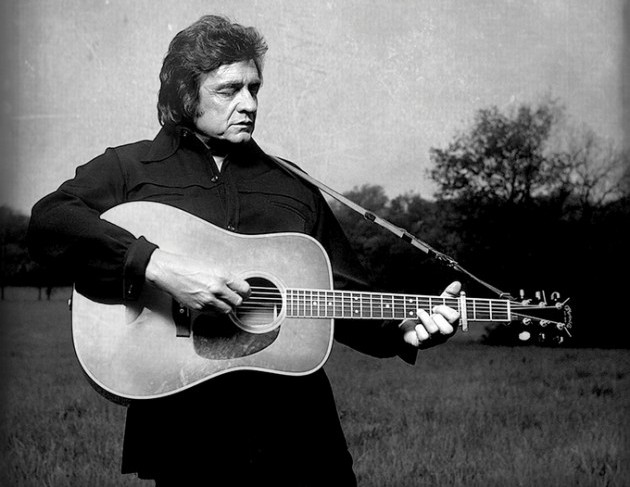 Johnny Cash "elveszett lemezéről", az 1981 és 1984 között (nagyrészt 1984-ben) felvett, de annak idején dobozban maradt Out Among The Stars albumról – melyet a 2003-ban elhunyt country hős hagyatékában fia, John Carter Cash talált meg – már többször esett szó itt a MusicPress blogon: az első összeállításban már hallható volt a Waylon Jennings (1937–2002) társaságában rögzített I'm Movin' On duett és a beharangozó kislemezdalnak választott She Used To Love Me A Lot is, melyhez aztán egy friss videoklipet is kaptunk John Hillcoat rendezőtől. A Call Your Mother és I Came To Believe című Cash-szerzemények mellett főként feldolgozásokra és másoktól kapott dalokra épülő lemezanyag három évtized után a mai napon végre hivatalosan is megjelent, és a brit The Guardian oldalán rögtön meghallgathatóvá is tették a teljes albumot, melynek Baby Ride Easy és Don't You Think It's Come Our Time című számaiban a gitáros-énekes mellett felesége, June Carter Cash (1929–2003) is hallható, a bónuszdalként pedig She Used To Love Me A Lot Elvis Costello-féle remixe is felkerült a legvégére.

a drogelvonón írt I Came To Believe című 1983-as szerzeményét Johnny Cash két évtizeddel később, 2003-ban, a halála előtt pár hónappal Rick Rubin producerrel is felvette, és az a verzió az American V: A Hundred Highways című 2006-os posztumusz albumon jelent meg:
Déri Zsolt
FRISSÍTÉS: május 7-én jött egy animációs lyric video az album címadó dalához!
további MusicPress-posztok a Facebookon és a Twitteren:
http://facebook.com/MusicPressBlog
http://twitter.com/MusicPressBlog