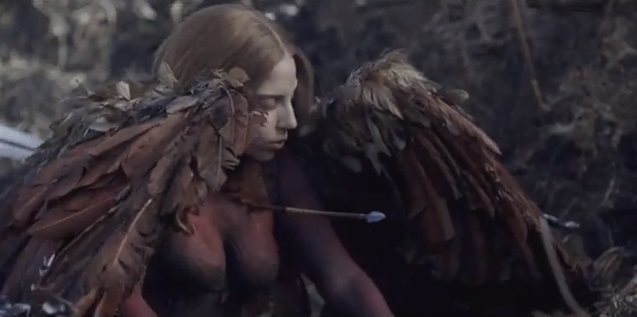 Lady Gaga kicsit félrecsúszott ARTPOP című új albumával, nem véletlen, hogy két remek novemberi tévéfellépése (Saturday Night Live, The Muppet Show) óta nem szerepelt semmi tőle itt a MusicPress blogon. Az külön érdekesség, hogy míg az előző Born This Way sikerlemez 2011 folyamán öt videót is kapott szép sorban, addig az új albumról a beharangozó augusztusi Applause után több mint hét hónapig nem jött új klip (a második kislemeznek választott R Kellyvel közös Do What U Want című borzalomhoz Terry Richardsonnal forgattak valamit, de az még mindig nem került közönség elé). Az elmúlt éjszaka azonban a német DJ-producerrel, Zedd-del közösen írt G.U.Y. (vagyis Girl Under You) című harmadik kislemezdalhoz érkezett Lady Gaga rendezésében egy 11 perces kisfilm – és annak ismét itt a helye.
E monumentális hossz alatt szerencsére nem egyetlen szerzemény húzódik el: először az ARTPOP címadó dalából hallunk részletet, majd a Venus című szám szól, és az azt az albumon is követő G.U.Y. csak három és fél percnél kezdődik, míg az utolsó négy perc már a fekete alapon futó stáblista, ami alatt a lemez Manicure című felvétele szól. A forgatás helyszínét a néhai amerikai sajtócézár William Randolph Hearst kastélya adta (amelyről az Aranypolgár című Orson Welles-film Xanaduját is mintázták), további kaliforniai luxusutalásként pedig a Real Housewives Of Beverly Hills című valóságshow szereplői is feltűnnek a nyilazós szárnyas szerelemistenek mitológiája ihlette történetben.

kilenc dal az új albumról a tavaly novemberi VEVO presents artRave fellépésen:
Aura
ARTPOP
Venus
MANiCURE
Sexxx Dreams
Gypsy
Dope
Applause
Do What U Want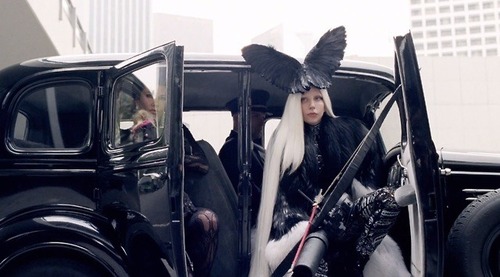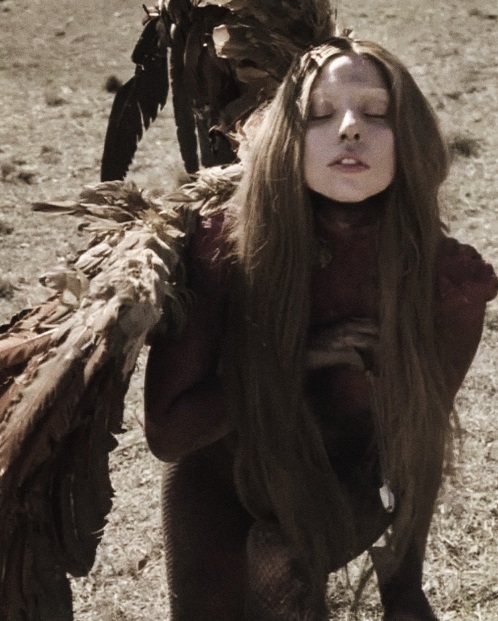 Déri Zsolt
FRISSÍTÉS: egy nappal később megérkezett a kislemezborító is!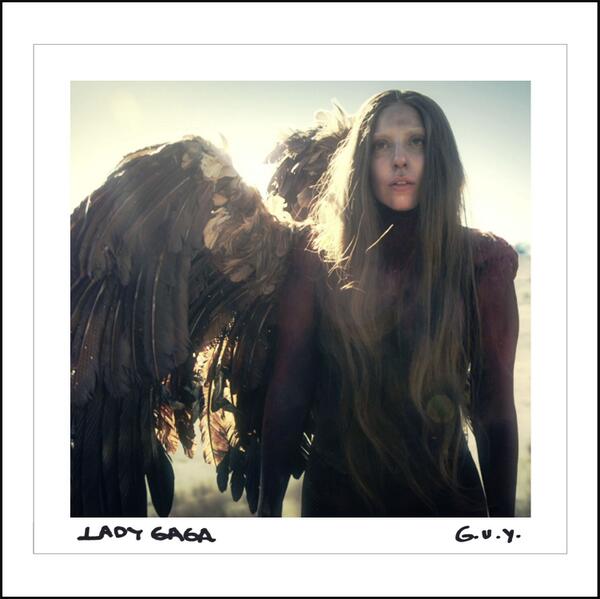 _
további MusicPress-posztok a Facebookon és a Twitteren:
http://facebook.com/MusicPressBlog
http://twitter.com/MusicPressBlog