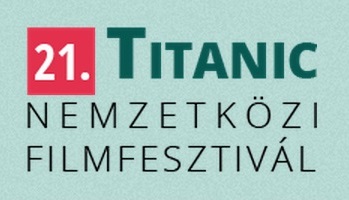 2014-ben immár 21. alkalommal rendezik meg Titanic Nemzetközi Filmfesztivált, április 4. és 12. között a már megszokott öt budapesti helyszínen (az Uránia Nemzeti Filmszínházban, a Toldi és Puskin mozikban, az Örökmozgóban és az A38 Hajón), és a 27 országból érkező 52 film között – a kilenc versenyfilm és a különböző tematikus blokkok mellett – ezúttal is számos zenei témájú mű akad. A Zene mindenkinek címet viselő szekció filmjeit tavaly is itt a MusicPress blogon mutattuk be, és a 2014-es Titanic zenés blokkjának programja is itt és most olvasható először.
A fesztivál idei zenei dokumentumfilm kínálata több évtizedet fog át a hatvanas évektől napjainkig. A Nirvana egykori dobosának és a Foo Fighters vezérének, Dave Grohlnak az első rendezése, a Sound City dokumentumfilm például egész konkrétan az 1969-es nyitástól 2011-es bezárásáig követi az azonos nevű Los Angeles-i stúdió történetét, középpontban a legendás keverőpulttal, melyen több száz világhírű lemez készült (többek között a Nevermind című Nirvana-album is), s melyet a Sound City bezárásakor maga Grohl vásárolt meg saját stúdiójába, hogy a filmhez meghívott zenészbarátokkal rögtön egy teljes albumnyi közös új dalt rögzítsen (a Real To Reel alcímű filmzenelemezen a Nirvana túlélői mellett Paul McCartney, Stevie Nicks, Rage Against The Machine-tagok, sőt a Queens Of The Stone Age-, Slipknot-, Nine Inch Nails- és Black Rebel Motorcycle Club-frontemberek is feltűnnek). Ritkán szerepel együtt ennyi rocksztár, mint ebben filmben – mely a számítógép-képernyők helyett végre nagy vásznon is látható lesz számos világváros és nemzetközi fesztivál után nálunk is.
Sound City
rendezte: Dave Grohl

Az Öböl maharadzsája: James Booker tragikus élete (Bayou Maharajah: The Tragic Genius Of James Booker) dokumentumfilm címszereplője "a legjobb fekete, meleg, félszemű drogos zongoristazseni, aki valaha New Orleansban született" – hogy híres kollégáját és barátját, Dr. Johnt idézzük. "A fekete Liberace"-ként is emlegetett James Booker egy baptista lelkipásztor fiaként nőtt fel a Mississippi-öböl térségében, a hatvanas évek hajnalán a New Orleans-i blues színtéren tűnt fel virtuozitásával, de igazi sikert csak a jóval befogadóbb Európában aratott a hetvenes évtizedben, majd utolsó éveiben Amerikába visszatérve tehetségéhez méltatlan körülmények között élt és zenélt, hogy aztán alkoholtól és herointól testileg és mentálisan leépülve egy kórházi folyosón hunyjon el 43 éves korában.
Bayou Maharajah: The Tragic Genius Of James Booker
rendezte: Lily Keber

A banda neve: Halál (A Band Called Death)  tényleg egy Death nevű együttesről szól, melyet három fekete testvér alapított a hetvenes évek elején Detroitban: a Hackney fivérek korukat megelőzve már punk-rockot játszottak, de mivel nem voltak hajlandók a zenekarnéven változtatni, a nagyközönség csak három és fél évtizeddel később, 2009-ben szerzett tudomást róluk (és rocktörténelmi jelentőségükről), mikor dobozban maradt 1974-es lemezfelvételük végre napvilágot láthatott. A Death újjáalakult és azóta is turnézik ma is frissnek ható proto-punk dalaival, nagy sikerrel – de az egyik fivér ezt már nem érhette meg.
A Band Called Death
rendezte: Jeff Howlett & Mark Covino

The Source Family – ezen a néven működött a hetvenes évek első felében egy hollywoodi hippikommuna és vallási szekta, az önjelölt guru, a nagy szakállú Yod atya vezetésével. A "család" még egy népszerű bioéttermet is üzemeltetett, ahová rock- és filmsztárok jártak (bekerült az Annie Hall című Woody Allen-filmbe is), sőt hogy a "szex, drogok és rock'n'roll" életstílus teljes legyen, a szekta zenélni tudó tagjai a frontember Yod atya köré 1973-ról egy improvizatív pszichedelikus zenekart is alapítottak, mely sok lemezt is kiadott, előbb Father Yod And The Spirit Of '76, majd YaHoWa 13 név (és ennek különféle variációi) alatt. A guru halála után a szekta és a zenekar is széthullott, de mikor 2007-ben The Source: The Story Of Father Yod, Ya Ho Wa 13 And The Source Family címmel megjelent a róluk szóló könyv (melyre ez a borzongató dokumentumfilm is épül), az együttes kulcstagjai összeálltak, és újra koncertezni kezdtek.
The Source Family
rendezte: Maria Demopoulos & Jodi Wille

A Minden és mindenki: Grant Hart élete és zenéje (Every Everything: The Music, Life & Times Of Grant Hart) a nyolcvanas évtized hajnalán hardcore punk együttesként feltűnt, majd zenei-szövegi palettáját színesítő, dupla albumot megjelentető és az amerikai alternatív színtér kulcszenekarai közül elsőként nagykiadós szerződést kapó Hüsker Dü trió biszexuális dobos-énekesének a sztorija. A film a páratlan mesélőnek bizonyuló Grant Hart hasonlóan izgalmas dalszerző-előadói szólókarrierjét is áttekinti egészen legutóbbi dupla albumáig, melyet William S. Burroughshoz fűződő barátsága és John Milton Elveszett paradicsom című XVII. századi epikus költeménye ihletett.
Every Everything: The Music, Life & Times Of Grant Hart
rendezte: Gorman Bechard

A punk csaj (The Punk Singer) címszereplője Kathleen Hanna, aki a kilencvenes években a Washinton állambeli Olympiából indult Bikini Kill együttes frontleányaként és riot grrrl mozgalom vezéregyéniségeként szerzett nevet, majd az ezredfordulón Le Tigre nevű elektro-punk triója, a 2010-es években pedig The Julie Ruin nevű zenekara élén folyatta a feminista harcot. A számos zenészbarátot megszólaltató dokumentumfilm, melynek elkészítésében Hanna férje, a Beastie Boys-tag Ad-rock (Adam Horovitz) is tevékeny szerepet vállalt, az énekesnő Lyme-kórral való küzdelméről is tudósít.
The Punk Singer
rendező: Sini Anderson

A jeles angol rendező, Shane Meadows a kilencvenes második fele óta már számos játékfilmjével képviseltette magát a Titanic Fesztiválon (Kispálya, Hol alszik Romeo?, Volt egyszer egy Közép-Anglia stb.), legutóbb egy áldokumentumfilmet láthattunk tőle (Le Donk & Scor-zay-zee), de most forgathatott egy igazit is. The Stone Roses: Kőbe vésve (The Stone Roses: Made Of Stone) című munkája a nyolcvanas-kilencvenes évtizedforduló manchesteri csúcszenekarának 2012-es újjáalakuló turnéját követi, és csak azt sajnálhatjuk, hogy a forgatásnak még budapesti állomás előtt vége szakadt, így Shane nem juthatott el kedvenc együttesével a Szigetre.
The Stone Roses: Made Of Stone
rendezte: Shane Meadows

A legvégére maradt a legjobb, egy másik lenyűgöző turnéfilm: a Mint egy idegen (Mistaken For Strangers) az amerikai National együttes 2010-es albumának koncertkörútját dokumentálja, mely a következő évben aztán a Sziget Fesztiválra is eljutott. Ez a film véletlenül született: Matt Berninger frontember a lógós öccsét, Tom Berningert zenekari roadként vitte magával a turnéra, és azt is megengedte neki, hogy kis kézikamerájával filmezze az utat, a koncerteket és a backstage-ben zajló eseményeket, interjúzzon a tagokkal. A szórakozott (és folyton szórakozni akaró), megbízhatatlan Tom pocsék munkaerőnek bizonyult, többet foglakozott a kamerájával, mint a feladataival, végül meg is fosztották munkakörétől, de közben kiderült, hogy az általa forgatott anyagból egy lenyűgözően intim és őszinte dokumentumfilm állt össze a zenekarról, és persze a két fivér problémás kapcsolatáról. "Az egyik legjobb zenekari dokumentumfilm, amit valaha láttam" – ahogy a dokumentarista sztárrendező Michael Moore is summázta.
Mistaken For Strangers
rendezte: Tom Berninger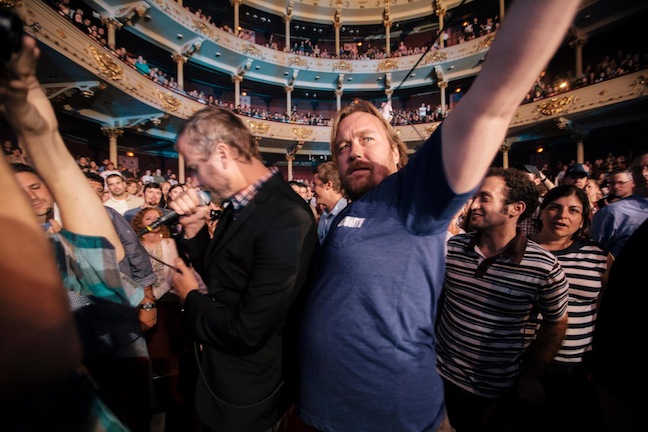 _
A Titanic részletes programja a vetítési időpontokkal március 26-án kerül fel a fesztivál honlapjára:
http://www.titanicfilmfest.hu
Déri Zsolt
további MusicPress-posztok a Facebookon és a Twitteren:
http://facebook.com/MusicPressBlog
http://twitter.com/MusicPressBlog