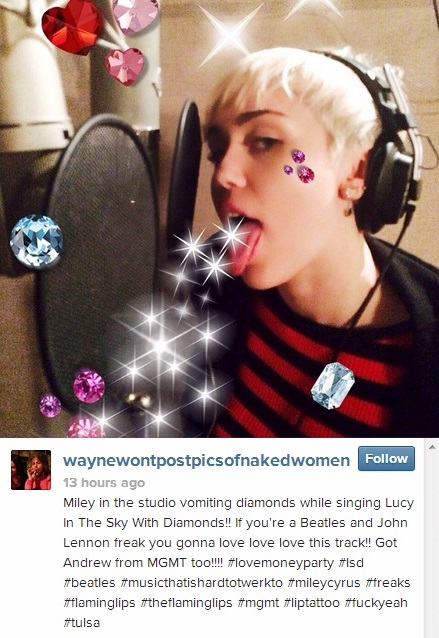 "A Flaming Lips az elmúlt pár évben mindenféle zenészhaverokkal komplett Pink Floyd-, King Crimson- és Stone Roses-feldolgozásalbumokat rögzített, de Wayne Coyne-ék a legszívesebben John Lennon-, illetve Lennon/McCartney-szerzeményeket formálnak a saját képükre" – így szólt a bevezető az együttes pazar Lucy In The Sky With Diamonds átiratának szentelt decemberi nagy MusicPress-cikkben. Nos ezek után nem is nagy meglepetés, de 2014 elején egyre inkább bizonyossá vált, hogy a szóban forgó 1967-es dal mellett az annak eredetijét tartalmazó egész Beatles-nagylemezt, a Sgt. Pepper's Lonely Hearts Club Band teljes anyagát feldolgozzák haveri körükkel!
Az amerikai The Future Heart rajongói oldal január óta gyűjti az erre utaló Twitter-bejegyzéseket a korábbi feldolgozáslemezeken legtöbbet segítő Daniel Huffman projektjeitől (New Fumes, Birdflower – ez utóbbi a Within You, Without You című Beatles-dalt kapta Wayne-éktől), a múlt héten pedig a brit Rock Sucker blogon is megjelent egy interjú a Flaming Lips gitáros-billentyűsével, Steven Drozddal, aki elárulta, hogy a Beatles-projekthez most a szokásosnál ismertebb zenészbarátokat kérnek fel, például az MGMT, a Foxygen és a Phantogram tagjait. A legnagyobb bomba azonban tegnapi napon robbant, mikor Wayne Coyne kiposztolta Instagram-oldalára, hogy épp új verziót rögzítenek egy oklahomai stúdióban a Lucy In The Sky With Diamondsból az MGMT-vezér Andrew VanWyngarden és Miley Cyrus közreműködésével!
A Flaming Lips tavalyi Halloween-koncertjein már látványosan megidézett énekesnő (Miley Cyrus leönti Carrie-t egy vödörnyi vérrel) a múlt hónapban meghívta egyik fellépésére Coyne-t és Drozdot egy közös élő produkcióra (a zenekar 2002-es Yoshimi Battles The Pink Robots albumának címadó dalát adták elő együtt), és a szürreális együttműködés most a stúdióban is folytatódik. Mint látható, a kellő pszichedelikus hangulatról is gondoskodnak hozzá ("baszottul betépve" – mondja a kommentár a kép alatt).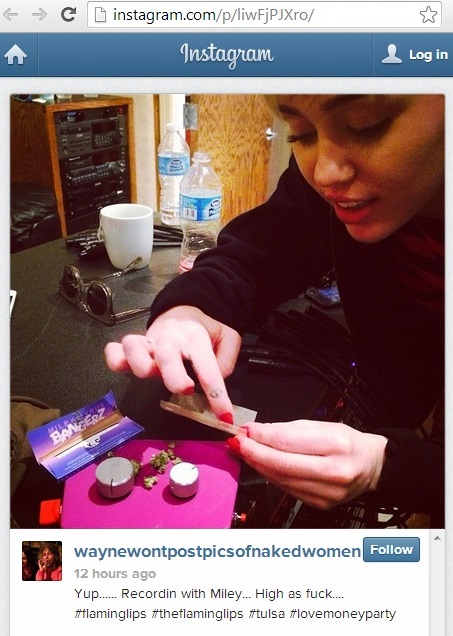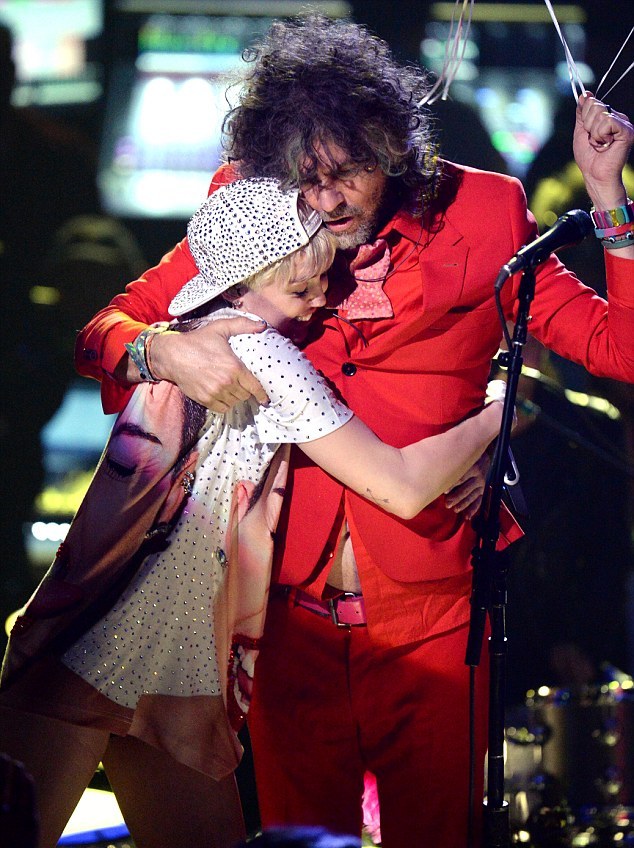 Déri Zsolt
FRISSÍTÉS: május 5-én Coyne az album tervezett címét és borítóképét is közzétette!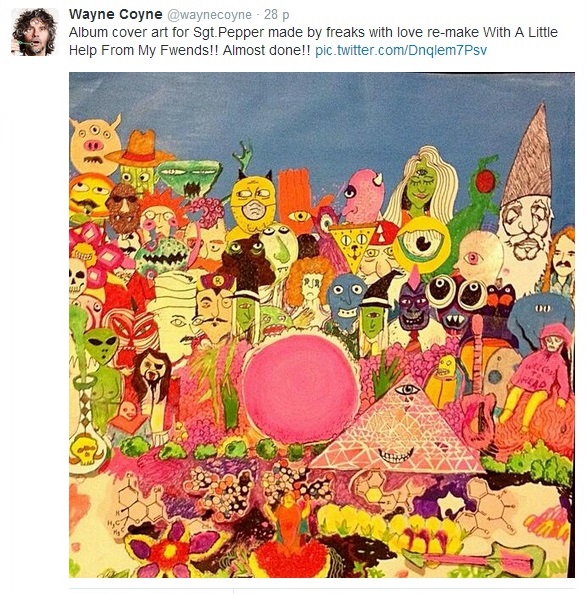 _
FRISSÍTÉS 2: május 14-én Miley Cyrus manchesteri koncertjének vendégeként Wayne Coyne és Steven Drozd élőben is előadták az énekesnővel a Lucy In The Sky With Diamonds feldolgozását!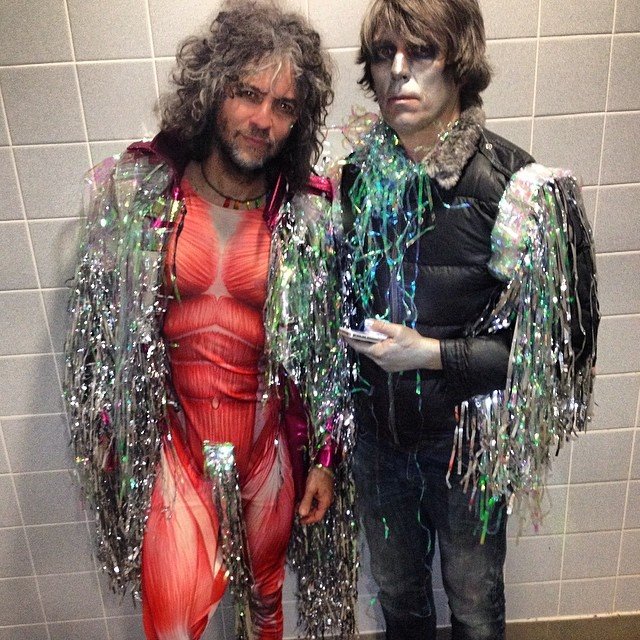 _ 
további MusicPress-posztok a Facebookon és a Twitteren:
http://facebook.com/MusicPressBlog
http://twitter.com/MusicPressBlog