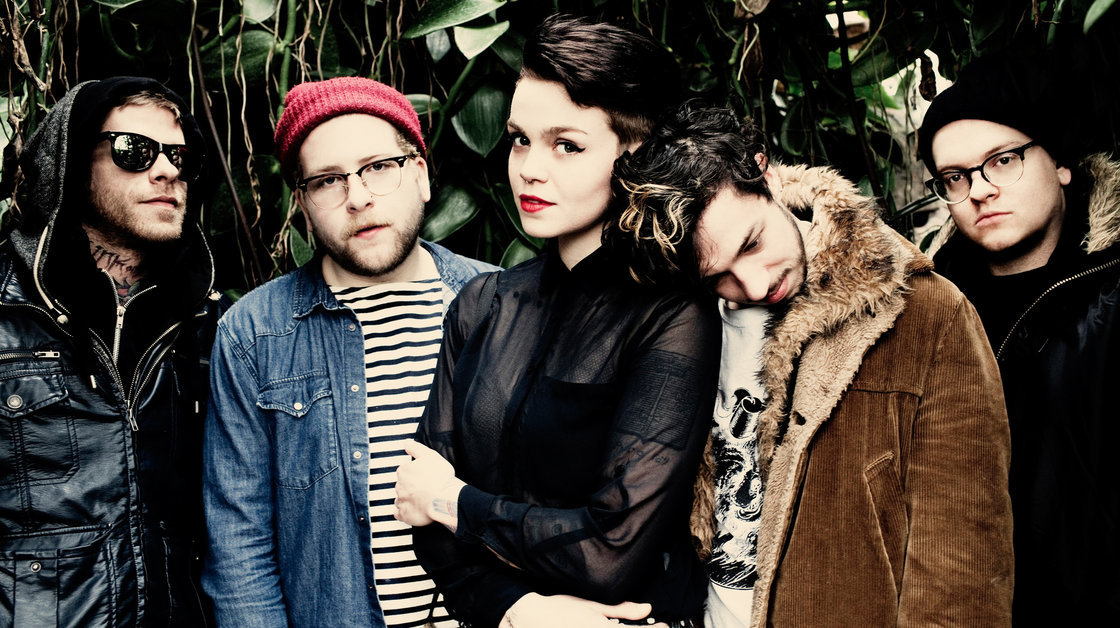 A New York állambeli Syracuse-ból való Perfect Pussy noise-punk formáció tagjai 2012 elején álltak össze: az Emma Roberts és John Cusack főszereplésével épp a városban forgatott Adult World című mozifilm egyik jelenetéhez a színész-rendező Scott Coffey-nak szüksége volt egy punkzenekarra, hát felkérte Meredith Gravest, a Shoppers nevű helyi trió gitáros-énekesnőjét a szereplésre, de mivel a Shoppers már feloszlott, a rövid hajú frontleány néhány grindcore, indie és noise rock felől érkezett zenészbarátjával összerakott egy fiktív együttest és egy fiktív dalt a koncertjelenethez.
A jelenet ugyan a végső vágásnál kiesett a filmből, de a zenészek annyira élvezték a közös akciót, hogy a dologból igazi együttes, igazi dalok és igazi koncertek lettek, és ez utóbbiak átütő energiája Meredith karizmatikus riot grrrl előadásmódjával (meg az általa büszkén választott zenekarnévvel) hamar meghozta a népszerűséget. A kazettán kiadott I Have Lost All Desire For Feeling című 2013-as négyszámos demo-EP után a Say Yes To Love debütalbum 2014. március 18-án kerül a boltokba, de – a pár órával ezelőtti NPR-premiernek hála – már itt a MusicPress blogon is meghallgatható a teljes 23 perces lemezanyag (és alatta ráadásként a tavalyi EP is).
1. Driver
2. Bells
3. Big Stars
4. Work
5. Interference Fits
6. Dig
7. Advance Upon the Real
8. Vii
FRISSÍTÉS: az alábbi lejátszón az album dalonként is hallgatható, a végén egy feldolgozással Björk hajdani zenekarától, a Sugarcubestól!

az I Have Lost All Desire For Feeling című 2013-as EP római számozású dalokkal:
az I című dal videoklipje és a III című szám élő előadása:

az album deluxe kiadása, melynek 300 példányban legyártott átlátszó vinyl korongjába Meredith Graves énekesnő véréből is kevertek pár cseppet:
http://perfectpussyband.tumblr.com
Déri Zsolt
FRISSÍTÉS: egy teljes (18 perces) koncert a South By Southwest fesztiválról!
"Big Stars"
"Bells"
"Driver"
"Work"
"Interference Fits"
"Dig"
"I"
"IV"
további MusicPress-posztok a Facebookon és a Twitteren:
http://facebook.com/MusicPressBlog
http://twitter.com/MusicPressBlog