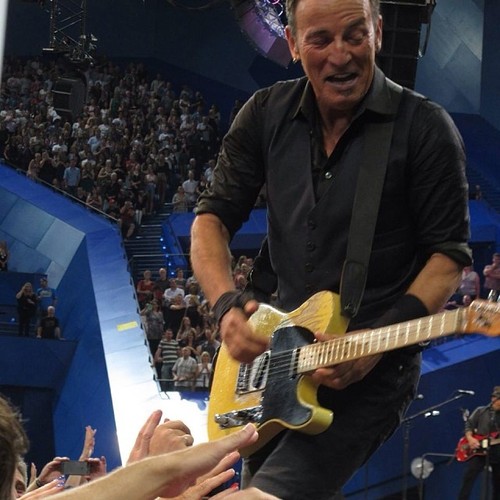 Bruce Springsteen januárban megjelent meglepetésalbuma az elmúlt tizenvalahány évből való kiadatlan szerzemények újravett vagy frissen befejezett stúdióverziói mellett tartalmazott három érdekes feldolgozást is (a címadó High Hopes új változatát és egy-egy Suicide- és The Saints-dalt), melyeket a 64 éves amerikai dalszerző-gitáros-énekes a tavalyi ausztráliai koncertkörútjára vendégzenésznek beugró Rage Against The Machine-gitáros Tom Morello javaslatára vett be a programba – és most, hogy a High Hopes album turnéján ismét Ausztráliában jár Morellóval, a múlt éjszaka Perth-ben a Highway To Hell című AC/DC-klasszikust is eljátszotta életében először, a néhai Bon Scott (1946–1980) emlékére és a helyi közönség nagy örömére.

ezen a mostani ausztrál turnén már ott van az E Street Band eredeti szólógitárosa. Steven Van Zandt is, aki tavaly színészi elfoglaltságai miatt nem tudott Ausztráliába utazni, és Morello akkor lett a zenekar kisegítő vendége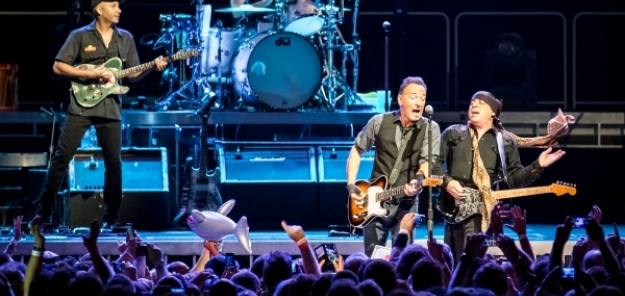 http://www.brucespringsteen.net
Déri Zsolt
FRISSÍTÉS: február 15-én Melbourne-ben az épp ott szólóturnézó Pearl Jam-frontember Eddie Vedder is beszállt Bruce Springsteenék mellé a Highway To Hell feldolgozásba!
további MusicPress-posztok a Facebookon és a Twitteren:
http://facebook.com/MusicPressBlog
http://twitter.com/MusicPressBlog