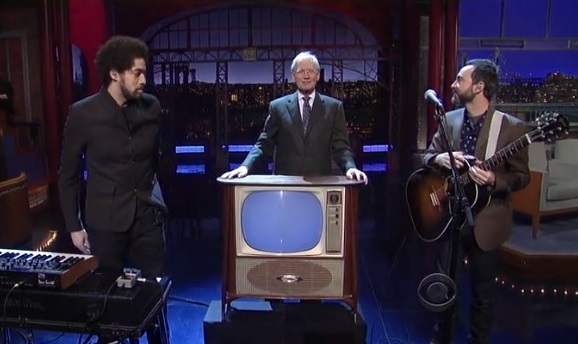 A Beatles 1964. február 9-én lépett fel az Ed Sullivan Show-ban – az volt a zenekar amerikai áttörésének és az brit inváziónak a kulcsnapja. Az ötvenéves évfordulót több műsor is ünnepli (a Grammy-díjátadó másnapján felvett The Night That Changed America: A Grammy Salute To The Beatles gála kedvéért még a Eurythmics is összeállt egy évtized után egyetlen feldolgozás erejéig), de a nagyközönségnek a héten a legizgalmasabb sorozatot David Letterman kínálja műsorában, ahol minden éjjel újabb és újabb előadók játszanak Beatles-számokat: hétfőn a Broken Bells duó, kedden Sting (Ivy Levan énekesnő és az Incubus-gitáros Mike Einziger kíséretében), szerdán Lenny Kravitz, csütörtökön a Flaming Lips (Sean Lennon társaságában a Lucy In The Sky With Diamondsszal), pénteken pedig a börtönből nemrégiben szabadult Lauryn Hill. (Az első két fellépés már látható itt a cikkben, és sorban alájuk kerül majd frissítésként a többi is.)

a Broken Bells és az 1964-ből való And I Love Her előadása, melyhez a billentyűs-producer Danger Mouse a loopot Ringo Starr eredeti dobolásából készítette el:
Letterman házizenekarának vezetője, Paul Shaffer interjút is készített a duóval:

Sting és Ivy Levan a Drive My Cart éneklik, mögöttük Mike Einziger gitáros (a tavalyi év egyik nagy slágerének, az Avicii/Aloe Blacc-féle Wake Me Upnak a zeneszerzője)

FRISSÍTÉS: szerdáról Lenny Kravitz és a Get Back!
Csütörtökről a Lucy In The Sky With Diamonds a Flaming Lipstől és Sean Lennontól!
Péntekről Lauryn Hill a Something című George Harrison-szerzeménnyel!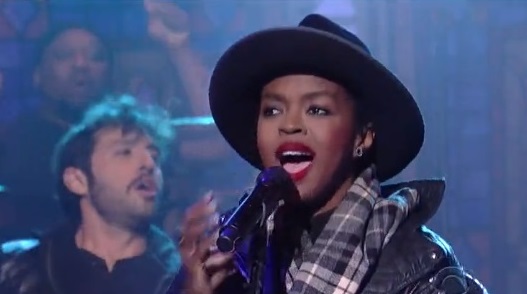 Déri Zsolt
további MusicPress-posztok a Facebookon és a Twitteren:
http://facebook.com/MusicPressBlog
http://twitter.com/MusicPressBlog