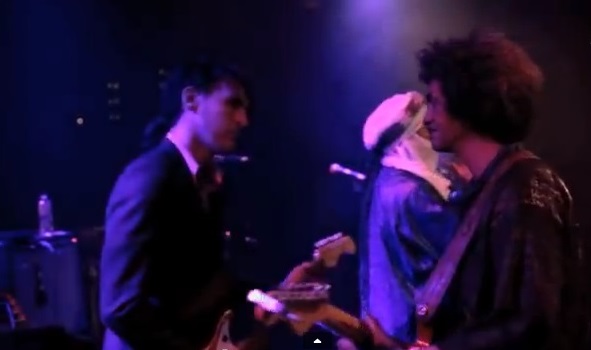 Miközben azon élcelődünk, hogy a Red Hot Chili Peppers vasárnap éjszakai Super Bowl-fellépésén Flea és Josh Klinghoffer be sem dugták a gitárjukat, az utóbbit gyorsan dicsérjük is meg, amiért közreműködött a Tinariwen új albumán. A Budapestre is többször eljutó tuareg sivatagi blues zenekarnak már a word music kategóriában Grammy-díjat nyerő előző lemezére, a Szahara algériai részén rögzített 2011-es Tassilira is beugrottak amerikai közreműködők (például a Wilco-szólógitáros Nils Cline és a TV On The Radio frontemberei), de a mostani Emmaar albumot Ibrahim Ag Alhabib és zenésztársai már a kaliforniai sivatagban, a Joshua Tree National Parkban vették fel, így nem is meglepő az újabb nyugati vendégművészek jelenléte.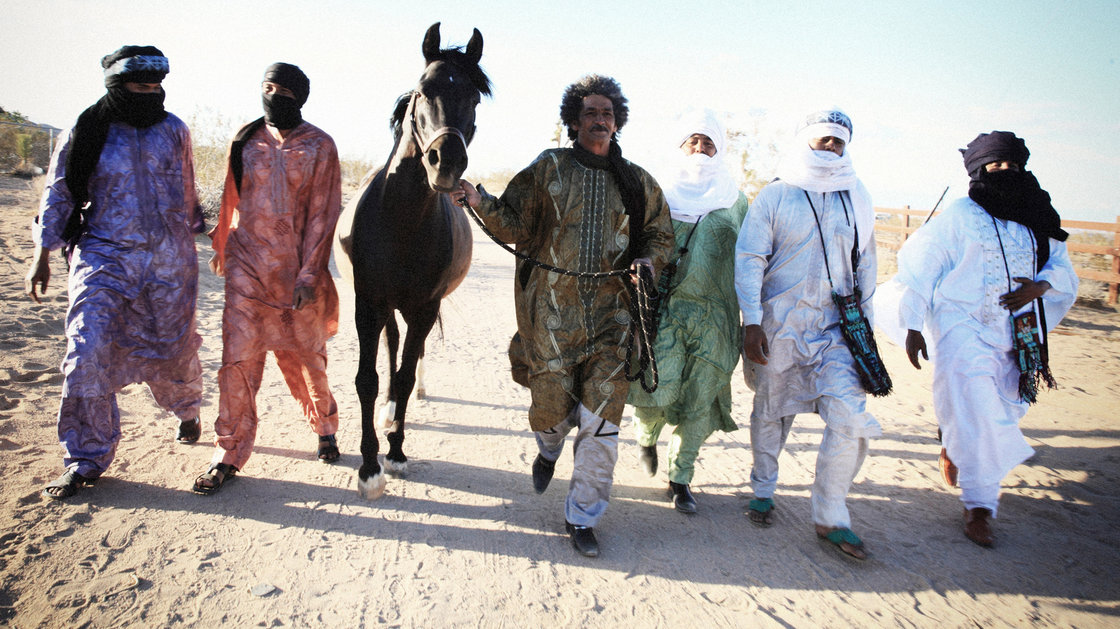 Az experimentális hiphop/spoken word kultfigura Saul Williams, a Zwanból is ismert Matt Sweeney gitáros és a nashville-i hegedűs Fats Kaplan mellett a legnagyobb név persze a RHCP-gitáros Josh, aki Toumast Tincha nyitódal mellett a Timadrit In Sahara című számban is penget az albumon. A február 10-én megjelenő lemez – mely az akusztikusabb hangzású Tassili után ismét nagyobb teret enged az elektromos gitároknak – az NPR-premier után már itt a MusicPress blogon is meghallgatható egy héten át.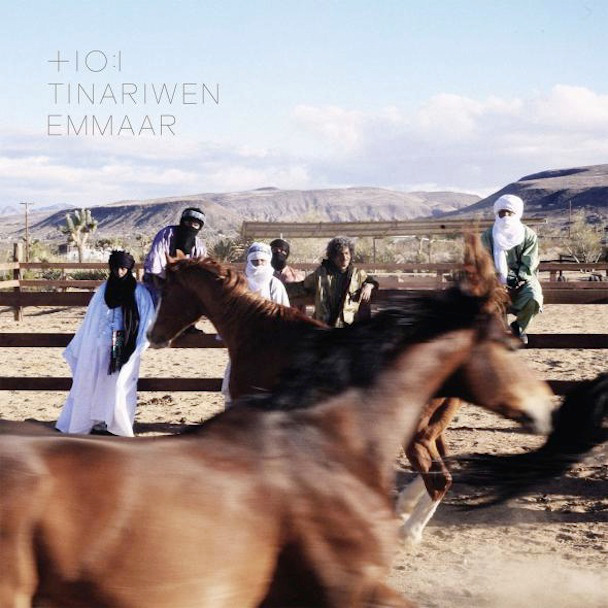 FRISSÍTÉS: az alábbi YouTube-lejátszón az album dalonként is hallgatható!
Toumast Tincha - 4 :26
Chaghaybou - 4:56
Arhegh Danagh - 4:09
Timadrit In Sahara - 4:02
Imidiwan Ahi Sigdim - 4:54
Tahalamot - 5:13
Sendad Eghlalan - 5:04
Imdiwanin ahi Tifhamam - 4:42
Koud Edhaz Emin - 4:36
Emajer - 3:42
Aghregh Medin - 4:18

egy 2012-es közös fellépés a Red Hot Chili Peppers gitárosaival:

videók a Toumast Tincha és Imidiwan Ahi Sigdim című új számokhoz:
Déri Zsolt
FRISSÍTÉS 2: február közepén bemutattak egy újabb Tinariwen-klipet is, ahol Ibrahim Ag Alhabib és társai az Islegh Taghram Tifhamam című dalt játsszák, melynek egy korábbi verziója Terakaft nevű testvérzenekaruk 2008-as lemezén jelent meg!
további MusicPress-posztok a Facebookon és a Twitteren:
http://facebook.com/MusicPressBlog
http://twitter.com/MusicPressBlog