A basszista-énekes Jamie Reynolds, a billentyűs-énekes James Righton és a gitáros Simon Taylor-Davies alapította londoni Klaxons, mely a hatalmas sikert arató (és new rave címkét kapó) 2007-es Myths Of The Near Future című debütalbum turnéja óta Steffan Halperin dobossal kiegészülve működik, a jóval kevesebb érdeklődést keltő (díjakat is csak macskás borítójával nyerő) 2010-es Surfing The Void után elég nehezen készült el a folytatással. A 2009-es Szigetre is eljutó (de 2010-es Balaton Sound-fellépését már lemondó) zenekar 2012 januárjában kezdte el rögzíteni harmadik albumát, és még mindig nincs hozzá sem cím, sem megjelenési dátum (a legfrissebb hírek szerint még tavasz végéig megérkezik), de az első kislemezdal, a hivatalosan március 23-án piacra kerülő There Is No Other Time már most meghallgatható róla – és kezdhetünk készülni a 2014-es Szigetre. Az új album Tom Rowlands (The Chemical Brothers), James Murphy (ex-LCD Soundsystem), Erol Alkan és a londoni Gorgon City producerduó (Kye "Foamo" Gibbon és Matt "RackNRuin" Robson-Scott) felügyelete alatt készült – a There Is No Other Time-ban ez utóbbi páros segédkezett.

az előző album nagy botrányt keltő klipje, a Twin Flames még 2010 őszéről, az iráni születésű brit Saam Farahmand rendezésében:
Déri Zsolt
FRISSÍTÉS: február 10-én megérkezett a dupla A-oldalas kislemez másik (ol)dala, a Children Of The Sun című szám, mely a Chemical Brothers-tag Tom Rowlands produceri közreműködésével készült!
FRISSÍTÉS 2: március elején kiderült az új album címe és megjelenési dátuma (Love Frequency, június 2.), április 1-jén pedig megjött a There Is No Other Time videoklipje is!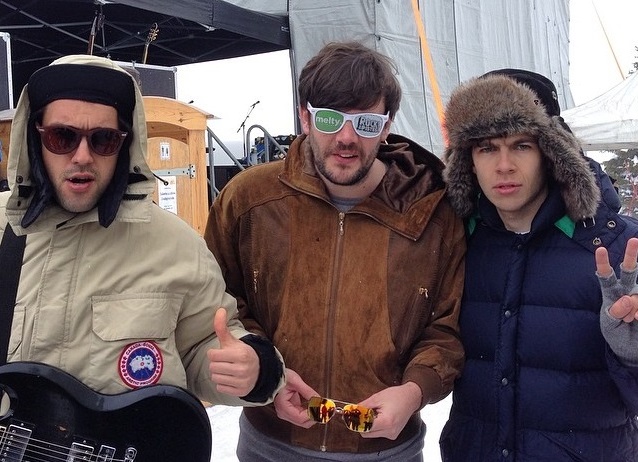 _
további MusicPress-posztok a Facebookon és a Twitteren:
http://facebook.com/MusicPressBlog
http://twitter.com/MusicPressBlog