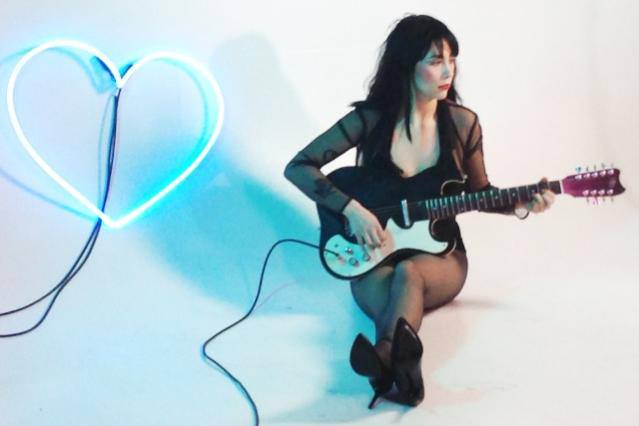 A harmincéves amerikai dalszerző-gitáros-énekesnő Dee Dee Penny (polgári nevén: Kristen Gundred) noise pop projektje, a Dum Dum Boys című Iggy Pop-szám Stooges-nosztalgiájának női manifesztációjaként életre hívott Dum Dum Girls az előző évtized végén még EP-kkel tűnt tűnt, majd 2010-2011-ben a Sub Pop kiadónál már két albuma is megjelent I Will Be és Only In Dreams címmel (ezeket is követte egy-egy EP). Az 2014. január 27-én boltokba kerülő Too True című harmadik albumot az énekesnő a hangszálproblémái miatt viszonylag nagy kihagyással készítette el, de a lényeg, hogy a 2011-re kialakult speciális produceri stábja nem változott: a hatvanas években a My Boyfriend's Back és I Want Candy című popslágerek szerzőjeként elhíresült, majd a hetvenes években a Blondie-nak, a nyolcvanas években pedig a Go Go's csajzenekarnak az első lemezein dolgozó veterán Richard Gottehrer és a Raveonettes-vezér Sune Rose Wagner eltérő generációkból érkezett párosa segíti Dee Dee-t remek szerzeményeinek formába öntésében.
Az énekesnő spirituális szülei (Patti Smith, Lou Reed) és további non-komform költők-írók (Rainer Maria Rilke, Anaïs Nin, Arthur Rimbaud, Paul Verlaine, Charles Baudelaire, Sylvia Plath) által ihletett új Dum Dum Girls-album premierjét pár órája tartották az NPR rádióhálózat honlapján, de a 30 perces lemezanyag már itt a MusicPress blogon is meghallgatható, egy teljes héten át.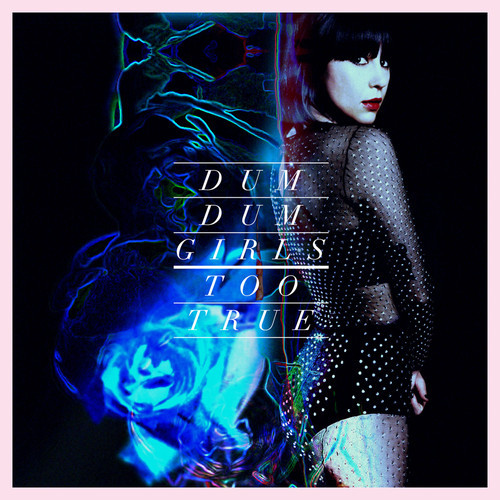 FRISSÍTÉS: a teljes album a YouTube-on!
1. Cult Of Love
2. Evil Blooms
3. Rimbaud Eyes
4. Are You Okay
5. Too True To Be Good
6. In The Wake Of You
7. Lost Boys And Girls Club
8. Little Minx
9. Under These Hands
10. Trouble Is My Name


a Lost Boys And Girls Club klipje Cody Critcheloe (SSION) rendezésében:
a dal élő előadása 2013 decemberében, egy fiúval kiegészült öttagú koncertfelállásban:

a Dum Dum Girls hivatalos zenekari felállása: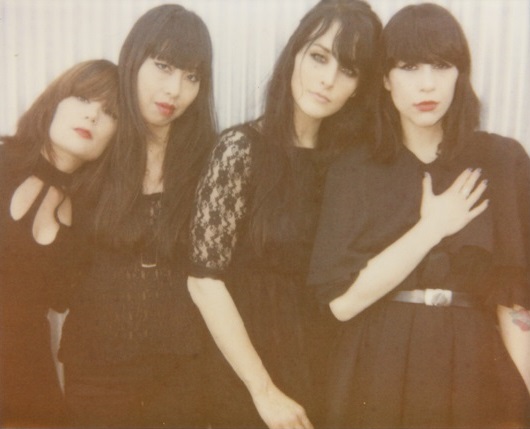 _
Richard Gottehrer, Sune Rose Wagner és az épp szőke hajat viselő Dee Dee Penny a lemez felvételeinek első szakaszában, 2012 végén egy Los Angeles-i stúdióban: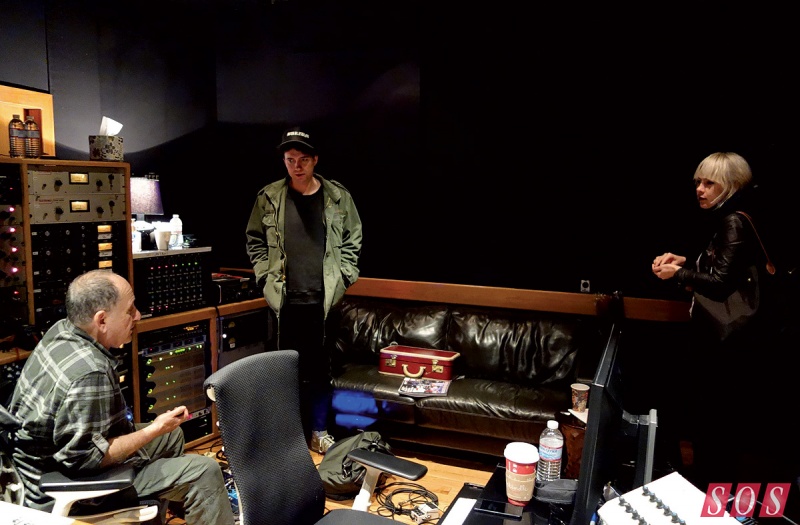 _
ráadásként álljon itt az 1940-es születésű Gottehrer egy több mint fél évszázaddal ezelőtti, 1963-as dalszerzői-produceri munkája, a My Boyfriend's Back című The Angels-sláger:
http://www.wearedumdumgirls.com
Déri Zsolt
FRISSÍTÉS: február 19-én jött egy klassz videoklip a Too True To Be Goodhoz!
további MusicPress-posztok a Facebookon és a Twitteren:
http://facebook.com/MusicPressBlog
http://twitter.com/MusicPressBlog