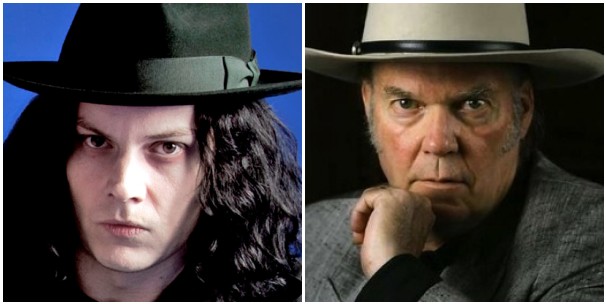 Neil Young még a tavaly áprilisi Record Store Day idején Nashville-ben járt, ahol a Jack White-féle Third Man kiadó boltjában felállított 1947-ből származó Voice-o-Graph felvevőbódéban kislemezre játszotta a néhai skót gitáros-énekes Bert Jansch (1943–2011) Needle Of Death című szerzeményének feldolgozását. Ennyit eddig is tudtunk, most azonban két forrásból is megerősítést nyert, hogy Young egy teljes feldolgozásalbumot is rögzített White-nál.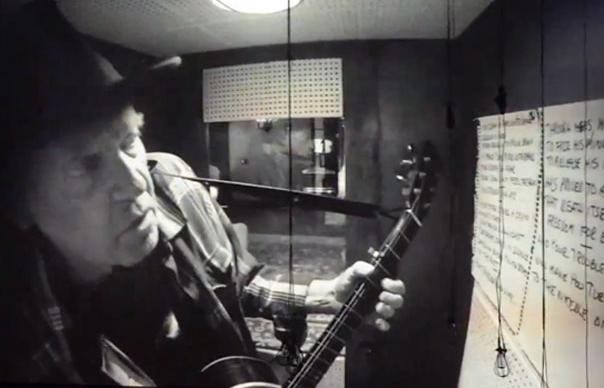 A Neil Young-ügyekben mindig jól értesült Thrasher's Wheat rajongói oldal még tavaly decemberben számolt be egy 12 számos anyagról, a veterán rockújságíró Michael Goldberg blogja pedig egy tegnapi cikkben tudósított az albumról, melyen Young a már említett Jansch mellett valószínűsíthetően olyan további legendás dalszerzők előtt tiszteleg, mint Phil Ochs (Changes), Gordon Lightfoot (Early Morning Rain), Tim Hardin (Reason To Believe), Ivory Joe Hunter (Since I Met You Baby) vagy Bob Dylan (Blowin' In The Wind). Maga Jack White a múlt héten árulta el egy netes fórumon, hogy egyszerre két album munkálatainak befejező stádiumában jár, és azok közül az egyik a sajátja – így vélhetően a másik Neil Youngé.

Neil Young január 10-én a Carnegie Hallban a hatvanas évek közepéről származó Needle Of Death című Bert Jansch-szerzeménnyel, mely nagy hatással volt Ambulance Blues című saját 1974-es dalára:
az amerikai Tim Hardin (1941–1980) szintén 1965-ben megjelent Reason To Believe című dalának feldolgozása Neil Youngtól 2013. szeptember 21-én a Farm Aid segélykoncerten:

Neil Young 2013 áprilisában Jack White nashville-felvevőbódéjában:
_
a 2013-as Record Store Day nagyköveteként Jack White a Coal Miner's Daughter című Loretta Lynn-dal feldolgozását rögzítette a bódéban:
http://daysofthecrazy-wild.com
http://neilyoungnews.thrasherswheat.org
Déri Zsolt
FRISSÍTÉS: január 22-én egy Rolling Stone-cikkből kiderült, hogy Neil Young hangsúlyozottan low-tech hangzású új albuma márciusban jelenik meg A Letter Home címmel, amit a Jack White-féle Third Man kiadónak és Neil Youngnak a honlapja is megerősített (de a veterán kanadai gitáros-énekes Facebook-oldalán közzétett poszt szerint szó sincs "duettlemezről"), bár az albumra kerülő dalokról hivatalosan még nem árultak el semmit!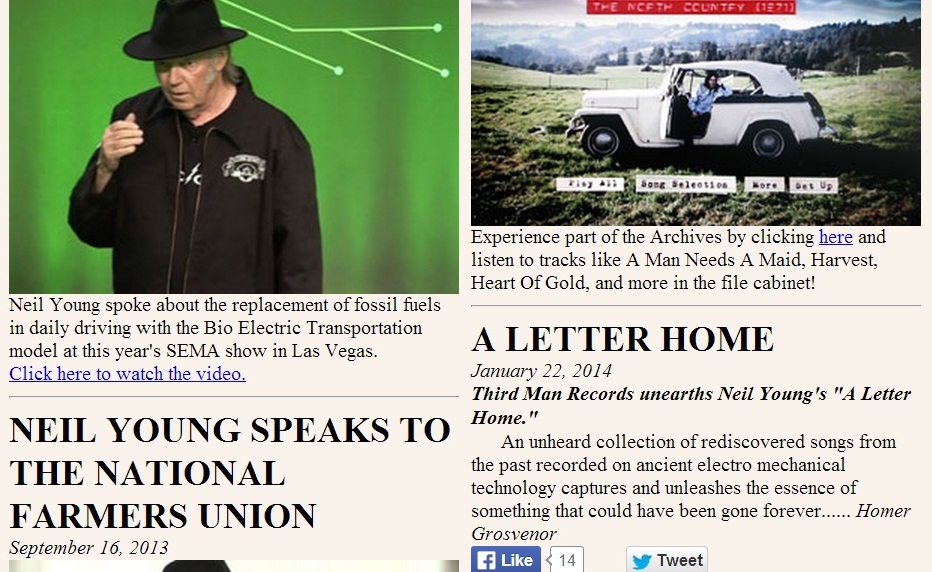 _

FRISSÍTÉS 2: április 19-én a Record Store Day-re megjelent vinyl LP formátumban a feldolgozásalbum, melynek On The Road Again és I Wonder If I Care As Much című számaiban Jack White is vokálozik és zongorázik – itt a végleges dallista (zárójelben az eredeti előadók nevével) és a borító!
Neil Young: A Letter Home (2014)

A Letter Home Intro
Changes (Phil Ochs)
Girl From The North Country (Bob Dylan)
Needle Of Death (Bert Jansch)
Early Morning Rain (Gordon Lightfoot)
Crazy (Willie Nelson)
Reason To Believe (Tim Hardin)
On The Road Again (Willie Nelson)
If You Could Read My Mind (Gordon Lightfoot)
Since I Met You Baby (Ivory Joe Hunter)
My Hometown (Bruce Springsteen)
I Wonder If I Care As Much (Everly Brothers)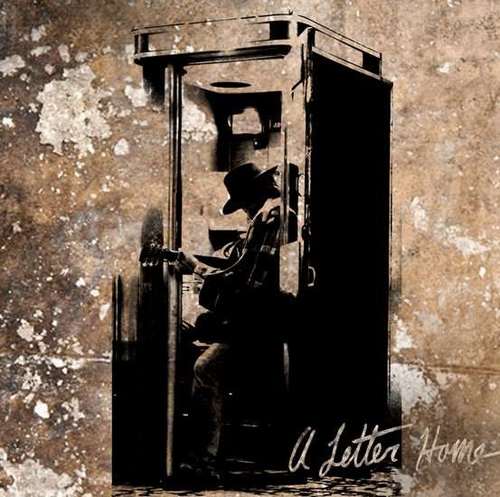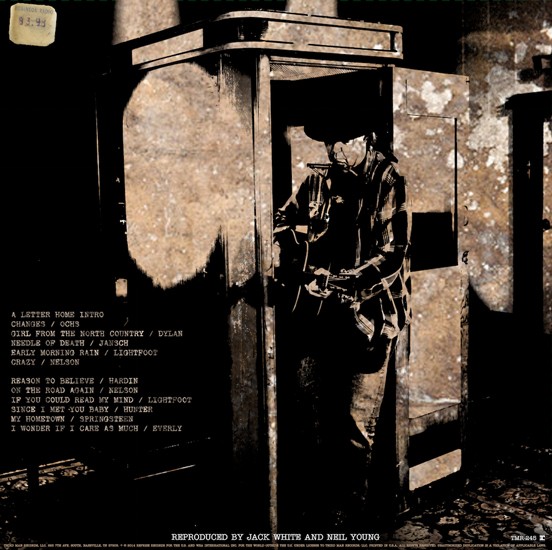 _
FRISSÍTÉS 3: április 24-én videoklip is érkezett az egész projektet elindító Needle Of Death című Bert Jansch-feldolgozáshoz!
további MusicPress-posztok a Facebookon és a Twitteren:
http://facebook.com/MusicPressBlog
http://twitter.com/MusicPressBlog