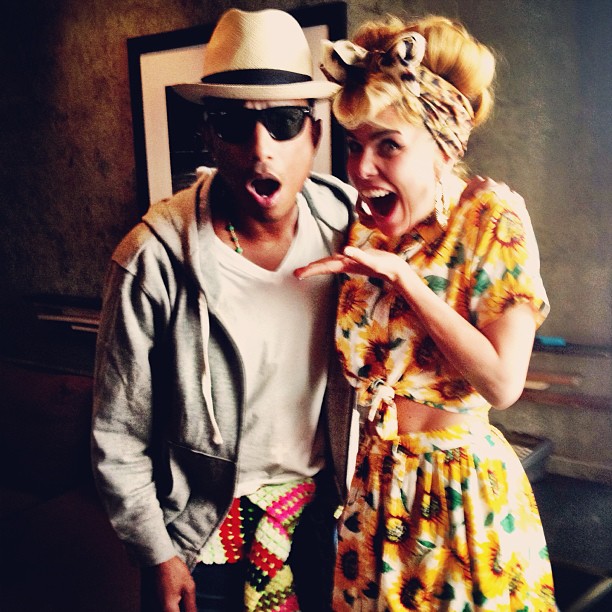 Az 1981-es születésű extravagáns brit dalszerző-énekesnő, Paloma Faith – akit pár éve Tom Waits, vagyis az Ördög barátnőjeként is láthattunk a Doktor Parnassus és a képzelet birodalma című Terry Gilliam-filmben – már nagy sztárnak számít hazájában, hiszen mindkét albuma, a 2009-es Do You Want The Truth Or Something Beautiful? és a 2012-es Fall To Grace is dupla platina lett, öt-öt sikeres kislemezdallal, de most az amerikai piacon is kapott egy nagy esélyt: egyik nagy rajongója, egy bizonyos Pharrell tavaly májusban egy New York-i bulin szóba elegyedett vele, bepötyögte a telefonszámát az énekesnő mobiljába, és közölte, hogy szívesen dolgozna vele! A vigyori amerikai zeneszerző-producer Miamiban rögzítette a Can't Rely On You című új számot a remek soul-funk hangú énekesnővel, aki ezzel harmadik nagylemezét, a március 4-re betervezett A Perfect Contradiction albumot harangozza be, a dal filmszerűen látványos és bizarr klipjét pedig a korábban Amy Winehouse (In My Bed), Patrick Wolf (Tristan), John Legend (Who Do We Think We Are), a Snow Patrol (Run) és a Placebo (Special Needs) mellett dolgozó Paul Gore rendezte.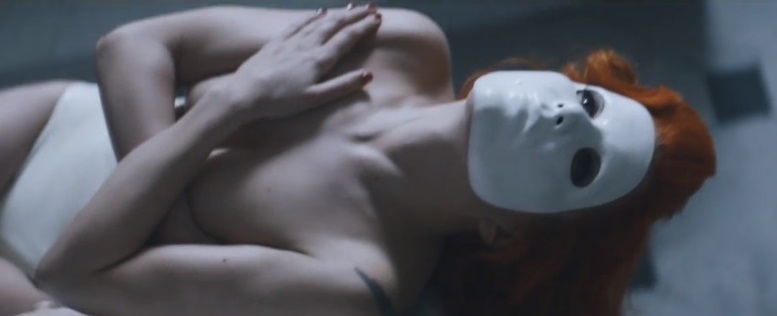 _
Paloma előző albumának bónuszdala, a Never Tear Us Apart című INXS-feldolgozás:
a 2009-es első album címadó számának, az Ed Harcourttal közösen írt Do You Want The Truth Or Something Beautiful?-nak a klipje:
az első kislemezdal, a Stone Cold Sober,.. 
...és az Upside Down élő előadása szintén 2009-ből:

Paloma és Tom Waits a Doktor Parnassus és a képzelet birodalma című filmben: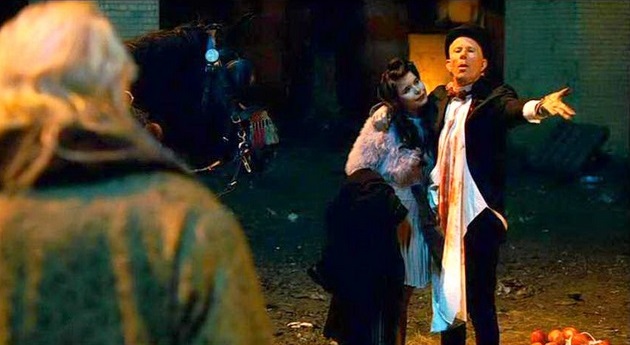 Déri Zsolt
FRISSÍTÉS: január 22-én megérkezett az új album dallistája és pazar borítója is!
Paloma Faith: A Perfect Contradiction (2014)
01. Can't Rely On You
02. Mouth To Mouth
03. Take Me
04. Only Love Can Hurt Like This
05. Other Woman
06. Taste My Own Tears
07. Trouble With My Baby
08. The Bigger You Love (The Harder You Fall)
09. Impossible Heart
10. Love Only Leaves You Lonely
11. It's The Not Knowing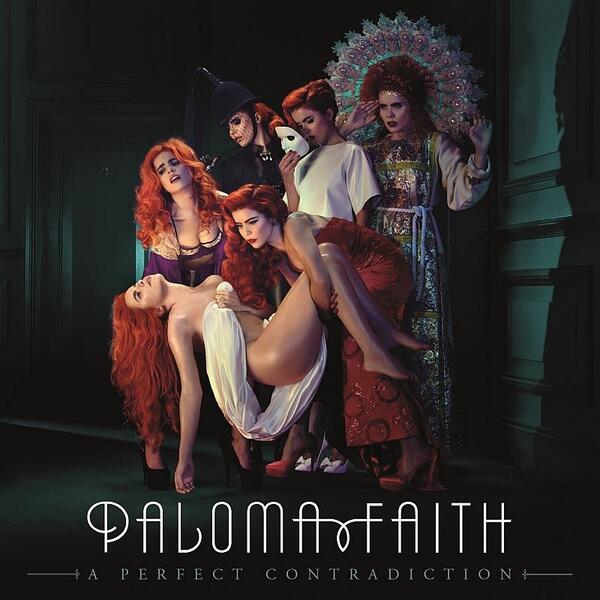 _
FRISSÍTÉS 2: január 31-én Alex Kapranos a Twitter-oldalán sérelmezte, hogy a Can't Rely On You gitártémája igencsak hasonlít tíz évvel ezelőtti Take Me Out című Franz Ferdinand-sláger refrénjének riffjéhez!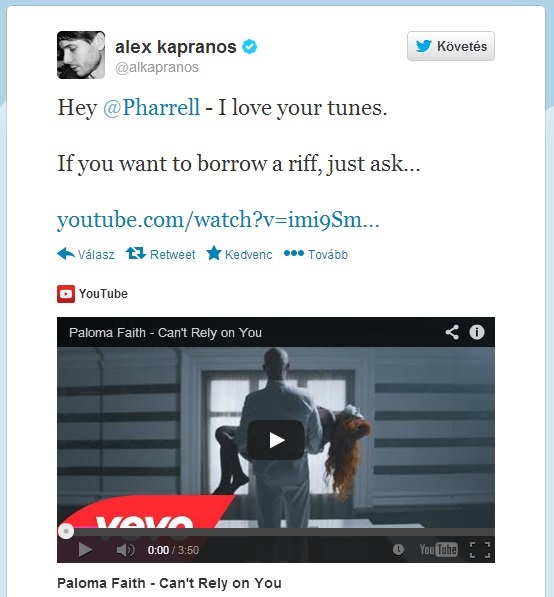 ...nem mintha a Franz Ferdinand a szóban forgó riffet nem pont egy olyan zenekartól vette volna, amelyik a legtöbbet "kölcsönzött" korábbi fekete előadóktól:

Led Zeppelin: Trampled Under Foot (1975)

folytassuk?
Stevie Wonder: Superstition (1972)
folytassuk?!
James Brown: Blues & Pants (1971)


FRISSÍTÉS:3: a fentieket nyilván a Franz Ferdinand frontembere is végiggondolta, és három nappal később inkább bocsánatot kért!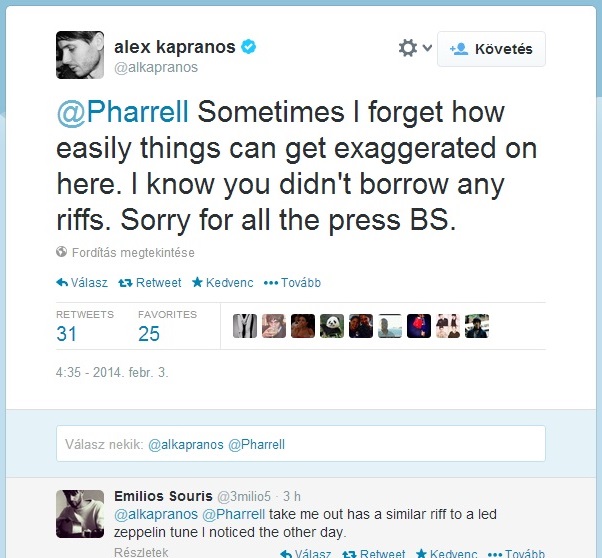 _
további MusicPress-posztok a Facebookon és a Twitteren:
http://facebook.com/MusicPressBlog
http://twitter.com/MusicPressBlog