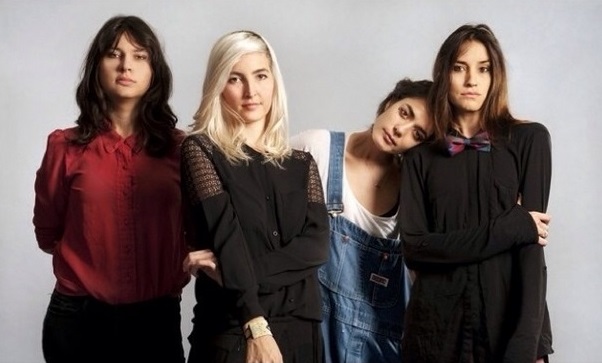 A 2008-as Exquisite Corpse EP-vel feltűnt Los Angeles-i Warpaint csajzenekar, mely The Fool című 2010-es első albumának turnéjával 2012-ben a budapesti A38-ra is eljutott, a 2013-ban közzétett két új dal (Love Is To Die, Biggy) után 2014-re végre a második sorlemezével is előállt: a kaliforniai sivatagban rögzített címnélküli új stúdióalbumon Emily Kokal és Theresa Wayman gitáros-énekesnők, a basszista-vokalista Jenny Lee Lindberg és a dobos Stella Mozgawa finomabb, halkabb és experimentálisabb, atmoszferikusabb, gitárok helyett gyakran inkább billentyűkön komponált szerzeményeket játszanak – de nekik ez is nagyon jól áll. A sztárproducer-hangmérnök Flooddal felvett album, melyen pár szám keverésében a Radiohead-producer Nigel Godrich is közreműködött, az NPR-premier után egy órával már itt a MusicPress blogon is meghallgatható – egészen az amerikai megjelenés napjáig, január 17-ig.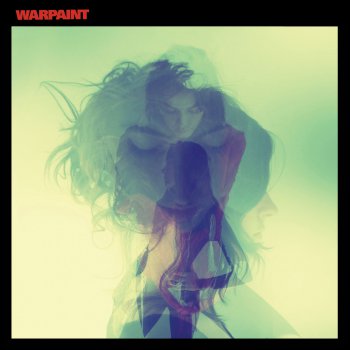 1. Intro
2. Keep It Healthy
3. Love Is To Die
4. Hi
5. Biggy
6. Teese
7. Disco//very
8. Go In
9. Feeling Alright
10. CC
11. Drive
12. Son
FRISSÍTÉS: az album itt számonként is hallgatható – dallista a jobb felső sarokban!

összevetésként itt meghallgatható a 2010-es The Fool album...
... és a 2008-as Exquisite Corpse EP egy bónuszdallal bővített 2009-es újrakiadása is:

a Love Is To Die élő előadása 2013 decemberében:
egy őszi NME-videointerjú Theresával és Stellával:

egy 2012-es budapesti interjú
Déri Zsolt
FRISSÍTÉS: az új album megjelenésének napján a lemezfelvételt végig dokumentáló brit videoművész Chris Cunningham készülő Warpaint-filmjéből is felkerült a YouTube-ra egy két és fél perces részlet, ahol a zenekar a Love Is To Die című dalt játssza! 
további MusicPress-posztok a Facebookon és a Twitteren:
http://facebook.com/MusicPressBlog
http://twitter.com/MusicPressBlog