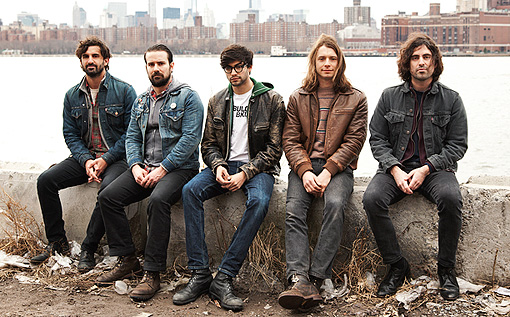 A 2013-as esztendő egyik legállatabb budapesti koncertjét adó brooklyni The Men együttes napra pontosan egy évvel a New Moon című legutóbbi albumot bemutató MusicPress-cikk után, 2014. március 4-én adja ki új lemezét, de hogy a dolog még meglepőbb legyen, a Tomorrow's Hits című új anyagot a kvintett (és egy vendégként pár dalra beugró fúvósszekció) már a tavalyi albummegjelenés előtt felvette! A két alapító gitáros-énekes, Nick Chiericozzi és Mark Perro vezette zenekart az aktuális hangzásért felelős új multiinstrumentalista-producertag Ben Greenberg a poszt-hardcore/punk alapoktól a Bob Dylan-féle folk-rockig is képes volt eltolni – és ez a fúzió az egy órája közzétett bő hatperces beharangozó számban, a dögös retro-(Rolling-)rockos Pearly Gatesben is tetten érhető.
az új album dallistája és borítója:
The Men: Tomorrow's Hits (2014)
Dark Waltz
Get What You Give
Another Night
Different Days
Sleepless
Pearly Gates
Settle Me Down
Going Down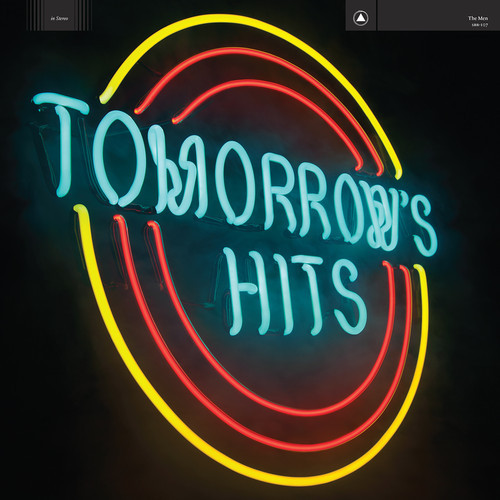 _
a Night Landing című szám tavaly márciusban a Holalo által szervezett budapesti koncerten, az Akvárium klubban:
http://wearethemen.blogspot.com
Déri Zsolt
FRISSÍTÉS: február 3-án megérkezett az új albumról a fúvósokkal felvett Another Night című dal is, mely inkább már Bruce Springsteen hatását tükrözi!
további MusicPress-posztok a Facebookon és a Twitteren:
http://facebook.com/MusicPressBlog
http://twitter.com/MusicPressBlog