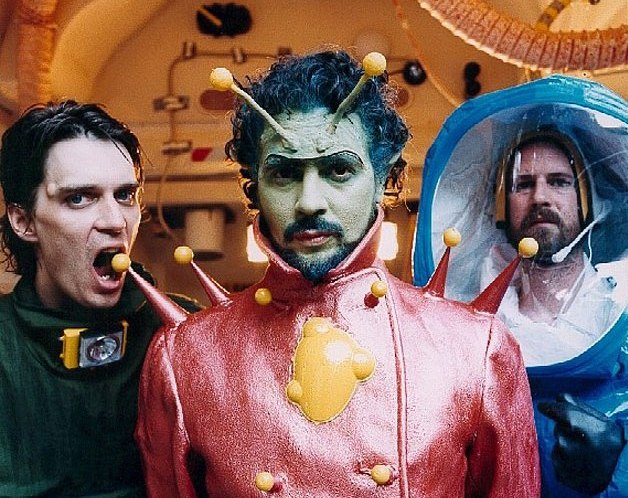 A MusicPress kedvenc zenekara, az oklahomai Flaming Lips idén ünnepelte 30 éves fennállását, és a 2013 legjobb albumai közé tartozó The Terror mellett is bőven teleszórta a jubileumi évet különféle kiadványokkal: az emberi szív formájú Valentin napi Songs Of Love-tól az év végi vinyl-triászig (a Peace Sword minialbumig, a Tame Impalával közös EP-ig és a Stone Roses-feldolgozáslemezig), sőt már a jövőre megjelenő Sparklehorse-tribute albumról is bemutatott egy számot. Most pedig eljött karácsony hete, és Wayne Coyne-ék máris kezdik az ajándékozást: a Flaming Lips 2008-ban bemutatott sci-fi játékfilmje, a zenekari tagok és barátaik (köztük Adam Goldberg és Fred Armisen) szereplésével, a frontember rendezésében hét éven át készült Christmas On Mars ma éjszaka (magyar idő szerint december 24-én reggel 6-ig) ingyenesen megtekinthető – itt a MusicPress blogon is!
a film előzetese és plakátja: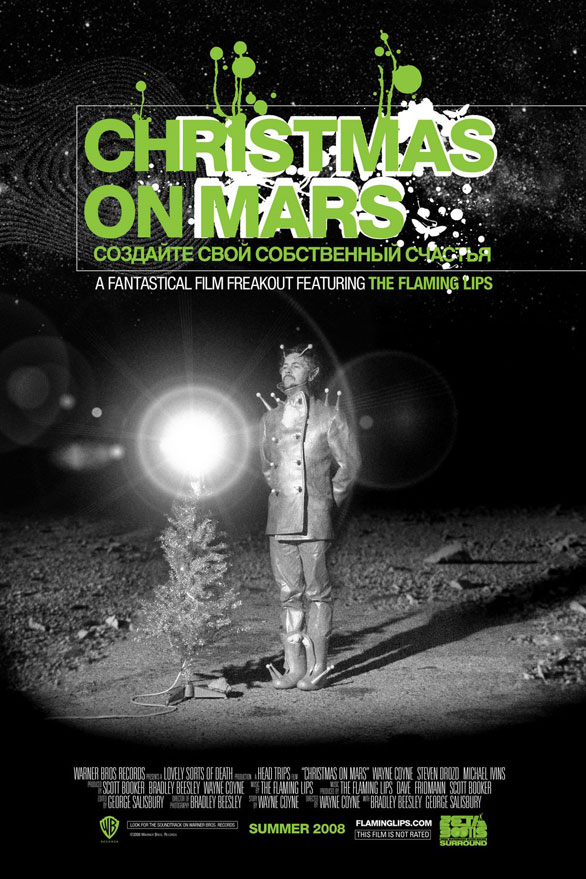 Déri Zsolt
FRISSÍTÉS: a Flaming Lips 2007-ben Imagene Peise (ejtsd: Imagine Peace) álnév alatt kiadott Atlas Eets Christmas (ejtsd: At Least It's Christmas) című albumának nyolcszámos anyaga 2009 óta évente bővül egy-egy újabb karácsonyi dallal – 2013. december 25-én megérkezett és bekerült az összeállítás végére az idei szám is Blue Christmas címmel!
01 Winter Wonderland
02 Silver Bells
03 Christmas Laughing Waltz (Jingle Bells)
04 Silent Night
05 Do You Hear What I Hear? (feat. Binson Echorec)
06 Have Yourself A Merry Little Christmas
07 White Christmas (Binson Echorec Sleigh Ride)
08 Altas Eets Christmas
+
09 Frosteeeee (2009-es felvétel)
10 Merry Christmas To You (2010-es felvétel)
11 Santy Claus Is Coming (2011-es felvétel)
12 Christmas Kindness Song (2012-es felvétel)
13 Blue Christmas (2013-as felvétel)


további MusicPress-posztok a Facebookon és a Twitteren:
http://facebook.com/MusicPressBlog
http://twitter.com/MusicPressBlog