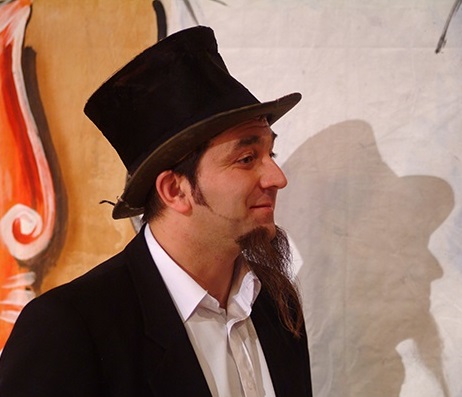 47 éves korában elhunyt Oláh Andor blues szájharmonikás, az 1992-től a 2000-es évek elejéig működő Dr.Valter & The Lawbreakers alapítója, aki a nyolcvanas-kilencvenes évtized fordulóján feltűnt már a debreceni Ölveti Blues Band és a Takács Tamás Dirty Blues Band soraiban is. Az elmúlt évtizedben a Mississippi Grave Diggers tagjaként Big Daddy Wilsonnal, majd Jeanne és Karen Carroll-lal zenélt együtt, a legutóbbi időkben pedig a Gál Csaba Boogie társaságában alakított Mississippi Big Beat együttessel koncertezett. Pályafutása során többek között Champion Jack Dupree-vel, Sugar Blue-val, Big Lucky Carterrel és Ripoff Raskolnikovval is játszott együtt.
a Dr.Valter & The Lawbreakers a Black Rat Swing feldolgozásával:
a Mississippi Big Beat a Harmonica Bridge fesztiválon a lengyelországi Toruńban:
a legfrissebb Mississippi Big Beat-szám, a múlt héten közzétett Keep Rockin'
FRISSÍTÉS: a Mississippi Big Beat feltette SoundCloud-oldalára azt a demofelvételt, amelyen Oláh Andor még életében utoljára játszott!
http://www.szajharmonika.hu/olahandor
http://facebook.com/pages/Mississippi-Big-Beat/161699793880799
http://twitter.com/MBigBeat
Déri Zsolt
további MusicPress-posztok a Facebookon és a Twitteren:
http://facebook.com/MusicPressBlog
http://twitter.com/MusicPressBlog