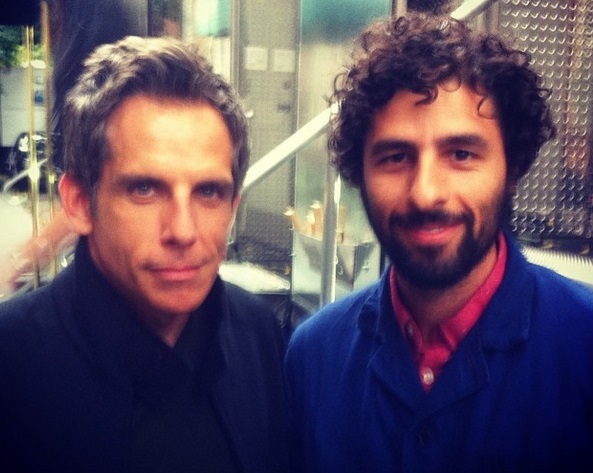 Az argentin származású svéd dalnok, José González a 2013-as évben nemcsak Junip nevű együttesének budapesti koncertjével, kisfilmes dupla klipjével (Line Of Fire, Your Life Your Call) és remek címnélküli albumával szerzett nekünk örömet, de még egy igazi hollywoodi szuperprodukcióban is hallhatjuk: a karácsonykor mozikba kerülő Walter Mitty titkos élete című Ben Stiller-filmben az ő éneke afféle belső hangként funkcionál az ábrándozó címszereplő fantáziatripjében. A december 16-án megjelenő filmzenelemezen – két 2010-es Junip-szám mellett – González három új felvétellel is szerepel, és amint azt már a Heartbeats című The Knife-szám puritán akusztikus gitáros feldolgozása óta tudjuk, mások szerzeményeit is briliánsan interpretálja: a mozielőzetesben hallható himnikus Step Out című dalt Stiller házi komponistája Theodore Shapiro hozta, a Stay Alive-ot Ryan Adams írta, míg a #9 Dream egy 1974-es John Lennon-szerzemény (bár a feldolgozás premierjét tartó Speakeasy nevű Wall Street Journal-blog szerkesztői erről szégyenszemre nem tudtak, ahogy a felvételt megosztó zeneblogok nagy része sem). Ami pedig fenti közös fotót illeti, az még ősz elején készült, mikor Ben Stiller elment élete első Junip-koncertjére.
Step Out
#9 Dream
Stay Alive (részletekben végihallgatható)
FRISSÍTÉS: a Stay Alive-hoz december 16-án videoklip is érkezett!


a teljes filmzenelemez dallistája

1. Step Out – José González 
2. Dirty Paws – Of Monsters And Men 
3. Stay Alive – José González 
4. Far Away – Junip 
5. Don't Let It Pass – Junip 
6. Lake Michigan – Rogue Wave 
7. Escape (The Pina Colada Song) – Jack Johnson 
8. Don't You Want Me – Bahamas [feat. The Weather Station]
9. The Wolves & The Ravens – Rogue Valley 
10. Space Oddity (Mitty Mix featuring Kristen Wiig) – David Bowie 
11. #9 Dream – José González 
12. Maneater – Grace Mitchell 

a film mozielőzetese a végén a Step Out című José González-számmal:
az előzetesben hallható másik dal, az Of Monters And Men-féle Dirty Paws:
Déri Zsolt
további MusicPress-posztok a Facebookon és a Twitteren:
http://facebook.com/MusicPressBlog
http://twitter.com/MusicPressBlog