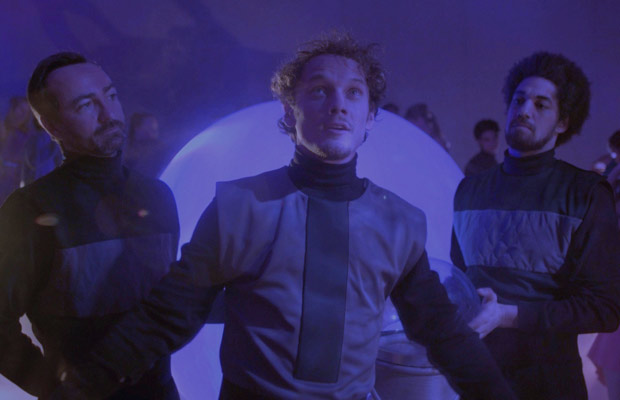 A tavalyi The Shins-lemez után a dalszerző-gitáros-énekes James Mercer máris visszatért kedvenc mellékprojektjéhez, a space-pop Broken Bells duóhoz, melyben nem más az alkotótársa, mint a Gnarls Barkley multiinstrumentalista producertagja, az új U2-kislemezen is szereplő Danger Mouse (született: Brian Joseph Burton). A 2010-es címnélküli Broken Bells-album folytatása, a 2014. januárjában megjelenő After The Disco kapcsán novemberben már szerepelt itt a MusicPress blogon egy beharangozó összeállítás a Holding On For Life című első kislemezdallal és egy hétperces sci-fi kisfilmmel, melynek időközben megérkezett a második része is szintén hét percben – pár órája pedig megtartották a 14 perces After The Disco rövidfilm anyagából összevágott négyperces Holding On For Life klip premierjét is.
A Danger Mouse által írt melankolikus-filozofikus sztoriban a bolygóközi szerelmespárt két amerikai színész, a House Of Cards (Kártyavár) sorozatból ismert Kate Mara és az orosz származású Anton Yelchin (Star Trek, Frászkarika, Őrülten hiányzol stb.) játssza, de az űr-diszkó jelenetben a két Broken Bells-tag is feltűnik. A kisfilmet A jel című 2007-es sci-fi horror és a My Super Psycho Sweet 16 című MTV-horrorsorozat rendezője, Jacob Gentry jegyzi, aki már 2010-ben a Broken Bells The Ghost Inside című dalára is forgatott egy sci-fi klipet (épp abból láthatók részletek az alábbi Holding On For Life videóban is a 15. másodpercnél a tévéképernyőn).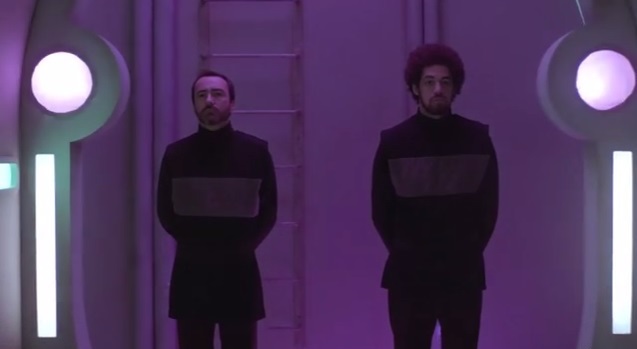 _
az After The Disco kisfilm két része
Part One: Angel And The Fool

Part Two: Holding On For Life

a 2010-es Broken Bells-album The Ghost Inside című dalának szintén Jacob Gentry által rendezett sci-fi klipje, melyben, Christina Hendricks a testével fizet azért, hogy elérje kitűzött célját:

a Holding On For Life élő előadása a Guardian stúdiójában:

az új album borítója és dallistája: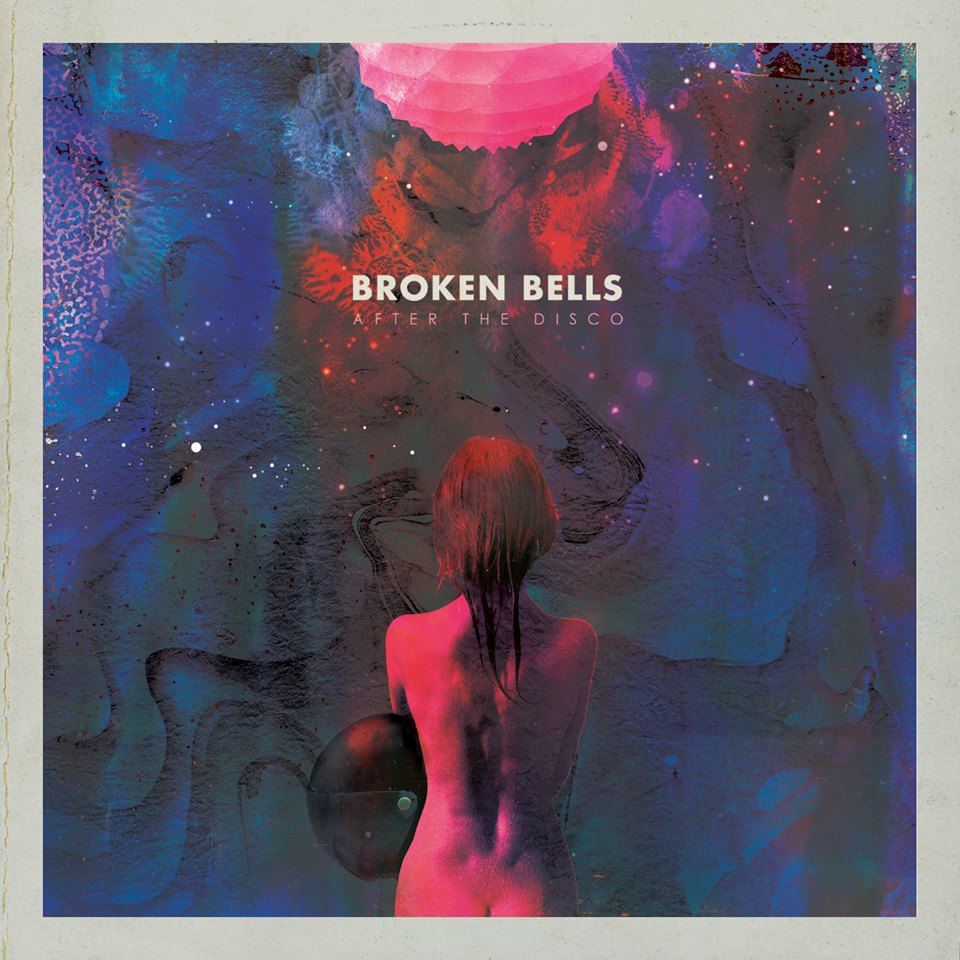 Broken Bells:
After The Disco
(2014)
1. "Perfect World" 6:24
2. "After the Disco" 3:39
3. "Holding On For Life" 3:56
4. "Leave It Alone" 5:30
5. "The Changing Lights" 3:48
6. "Control" 3:41
7. "Lazy Wonderland" 3:21
8. "Medicine" 3:28
9. "No Matter What You're Told" 3:50
10. "The Angel and the Fool" 3:15
11. "The Remains of Rock and Roll" 4:54

ráadásként itt meghallgatható James Mercer előző lemeze, a Port Of Morrow című tavalyi The Shins-album is teljes egészében:
1. "The Rifle's Spiral" 3:30
2. "Simple Song" 4:15
3. "It's Only Life" 4:02
4. "Bait And Switch" 3:23
5. "September" 3:33
6. "No Way Down" 3:16
7. "For A Fool" 3:57
8. "Fall Of '82" 3:48
9. "40 Mark Strasse" 4:39
10. "Port Of Morrow" 5:50
Déri Zsolt
FRISSÍTÉS: december 12-én meghallgathatóvá tették a címadó dalt is az After The Disco albumról – melynek megjelenési dátuma a kiírás szerint február 4-re tolódott!
FRISSÍTÉS 2: 2014. január 22-én a Holding On For Life-hoz érkezett egy klassz remix a Yeah Yeah Yeahs-gitáros Nick Zinnertől!

további MusicPress-posztok a Facebookon és a Twitteren:
http://facebook.com/MusicPressBlog
http://twitter.com/MusicPressBlog