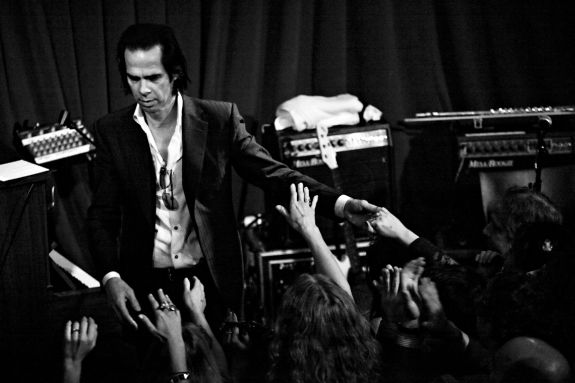 Pár hete Nick Cave és Kylie Minogue londoni közös fellépése mellett már hallhattunk Give Us A Kiss címmel egy olyan új dalt is, mely még sem a Nick Cave & The Bad Seeds idei Push The Sky Away albumán, sem annak bónuszlemezén nem szerepelt, de a mai napon megjelent Live From KCRW albummal most ugorjunk vissza április 18-ra, mikor az ausztrál énekes a Los Angeles-i KCRW rádió stúdiójában adott adott koncertet egy különleges, csupán öttagú felállással: a kis színpadon lényegében a Grinderman kvartett (a frontember mellett a multiinstrumentalista Warren Ellis, a basszista Martyn Casey és a dobos Jim Sclavunos) játszott egy billentyűssel, a 28 év után visszatért fekete Bad Seeds-tag Barry Adamsonnal kiegészülve. A Record Store Day őszi Black Friday eseményére, november 29-re időzített megjelenésű negyedik Nick Cave & The Bad Seeds-koncertemez itt a MusicPress blogon is meghallgatható.
a koncertlemez a YouTube-on:
1. "Higgs Boson Blues"  8:46
2. "Far from Me" 5:27
3. "Stranger Than Kindness"  4:53
4. "The Mercy Seat" 5:11
5. "And No More Shall We Part" 3:51
6. "Wide Lovely Eyes"  4:13
7. "Mermaids"  5:23
8. "People Ain't No Good" 5:18
9. "Push the Sky Away"  4:46
10. "Jack the Ripper" 4:28
az album beharangozó kisfilmje és pár fotó a KCRW-fellépésről: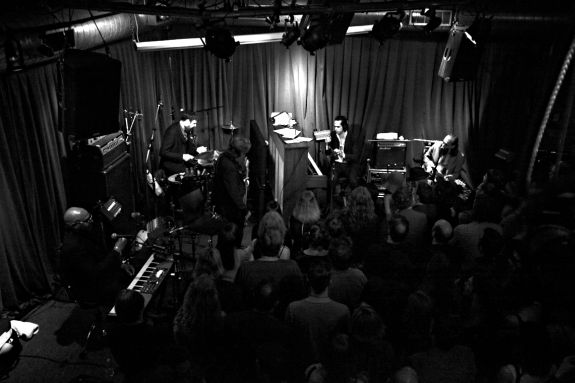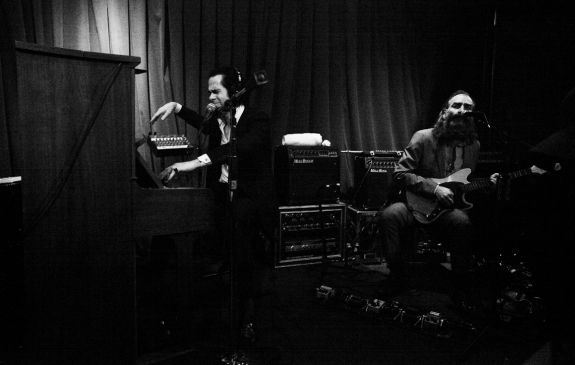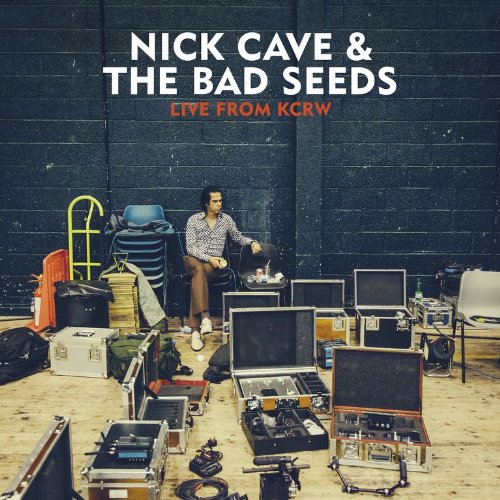 Déri Zsolt
FRISSÍTÉS: a Higgs Boson Blueshoz december 3-án érkezett performance video!
további MusicPress-posztok a Facebookon és a Twitteren:
http://facebook.com/MusicPressBlog
http://twitter.com/MusicPressBlog